TwitterBoost claims to provide high-quality Twitter Followers that will look just like real users, but that wasn't what we got. Instead, most of our followers don't have profile pictures, bios, or recent tweets.
TwitterBoost does have great protections in place, however, like their Money-Back Guarantee and 1-Year Retention Guarantee. Customer support is responsive and somewhat helpful.
Overall, we recommend TwitterBoost if you want to increase your follower count for a fair price, but you don't really care what those followers look like.

Privately Managed Followers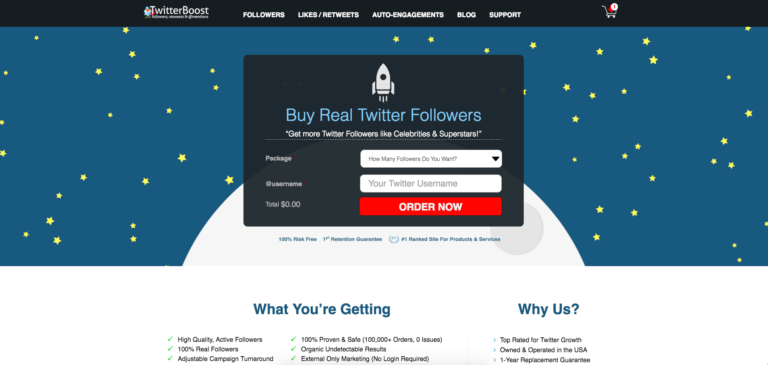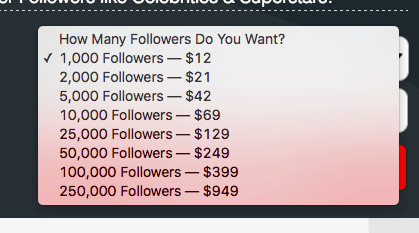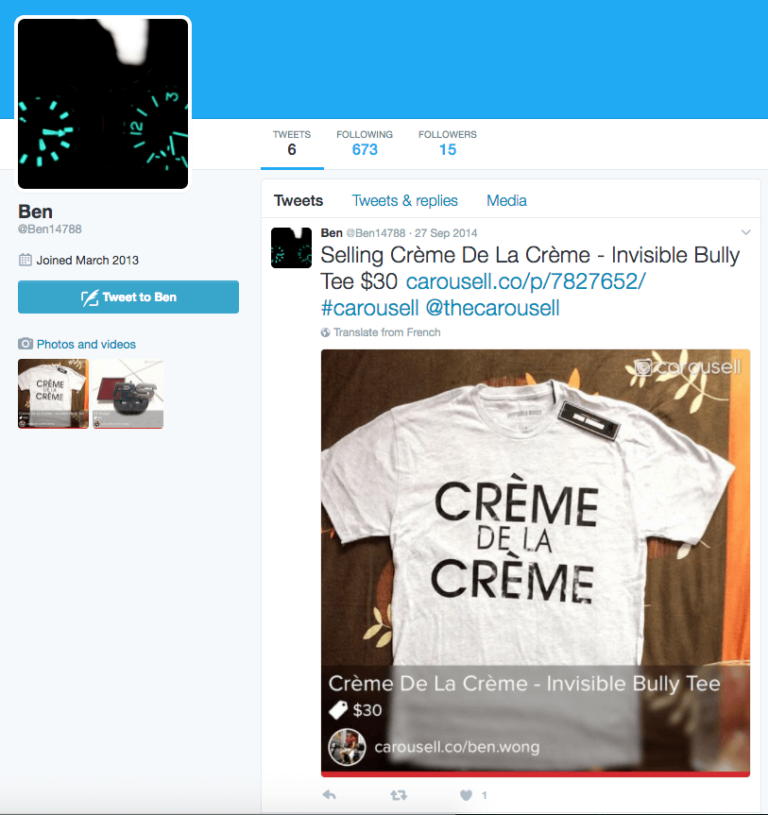 Let our review help you make an informed decision
TwitterBoost was established in 2013 as a social media boosting company, offering services to help people become more popular online.
Unlike many companies, who provide services for a variety of networks, TwitterBoost only offers services for Twitter. They offer followers, retweets, comments, and likes at affordable prices.
They recently redesigned their website, making it look much more modern. The service is explained better than before, and it's easy to navigate. Customers can feel safe when ordering thanks to their money-back and retention guarantees.
Service Plans and Options
When it comes to Twitter Followers, TwitterBoost only offers basic Twitter follower plans. There are no targeting options, or extras you can add to your order.
They also offer Likes and Retweets, in a single package or as auto-engagements.
Delivery is supposed to typically begin within 48 hours, and followers will be delivered gradually between 100 to 1,000 followers per day. Turnaround times will vary depending on the size of the plan.
Twitter Followers
| | |
| --- | --- |
| Followers | PRICE |
| 1,000 | $12 |
| 2,000 | $21 |
| 5,000 | $42 |
| 10,000 | $69 |
| 25,000 | $129 |
| 50,000 | $249 |
| 100,000 | $399 |
| 250,000 | $949 |
You can find the

Privacy Policy here.

The policy seems pretty normal, TwitterBoost won't collect or use your personal info.
100% Money-Back Guarantee

If you're unsatisfied with the service, you can get a complete refund (some restrictions apply).
Retensions & Replacements
1-Year Replacement Guarantee

If any followers leave for 1 year after ordering, they will be replaced for free (contact TwitterBoost).
It's easy to navigate to their contact page, by clicking the "Support" button at the top right of the page. Or you can scroll to the bottom and click "Contact Us."
You can get in touch with them by the on-page contact form.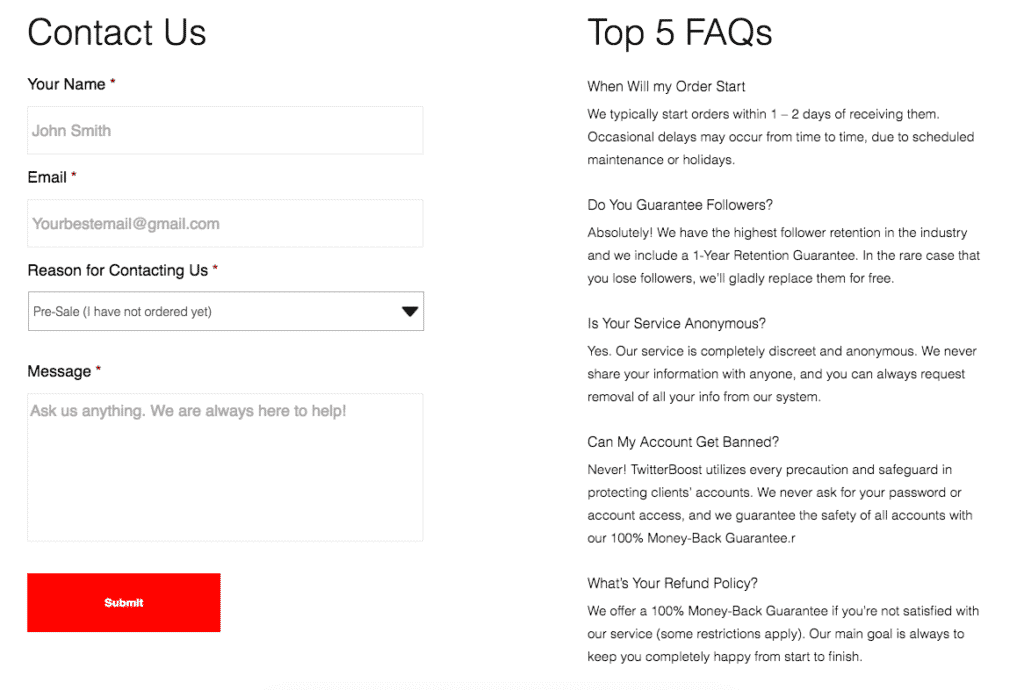 We contacted them with some questions before ordering, to test their customer support. We had no problems getting in touch with them, and their response came very quickly, in about an hour.

Pre-Order Questions
As you can see below, their response was friendly and pretty informative. However, they didn't answer our question about how long the followers would take to arrive. In addition, we were told that most of our followers would have profile pics and bios, but that wasn't what we saw in our order.

Pre-Order Response

After ordering, we sent another set of questions to test their response to a paying customer.

Post-Order Questions

The response was pretty quick, coming in a couple hours. It was informative and friendly once again, but they didn't tell us what to do in case any followers leave.

Post-Order Response

TwitterBoost can help you appear more authoritative and credible online. However, their service is best for simply boosting your numbers, because if anyone investigates your followers they won't look like very authentic users.
Follower orders are meant to begin within 48 hours, and be delivered at a rate of a few hundred to a thousand per day.
We started seeing followers about 4 days after ordering, and we received them pretty much all at once.
Number of Days to Achieve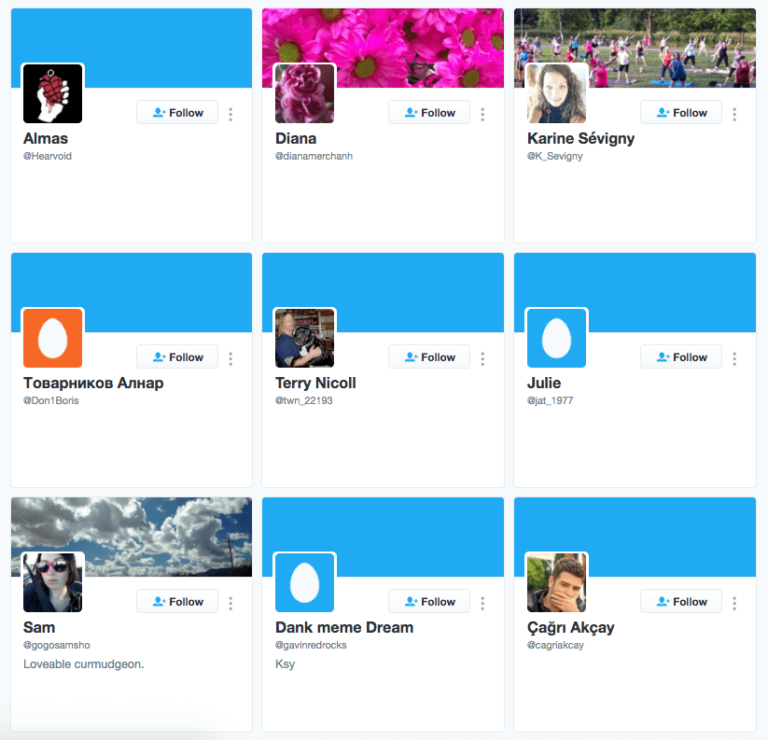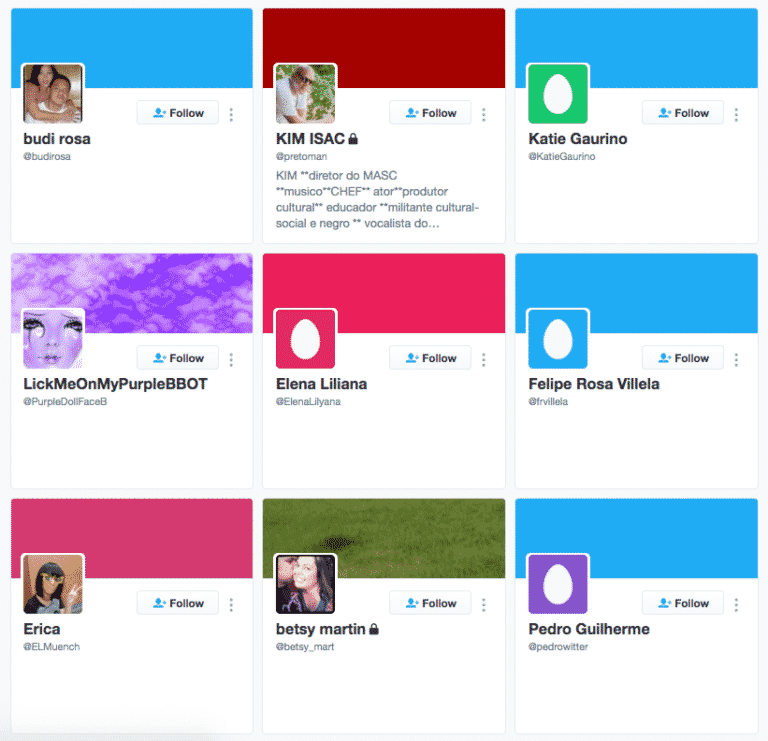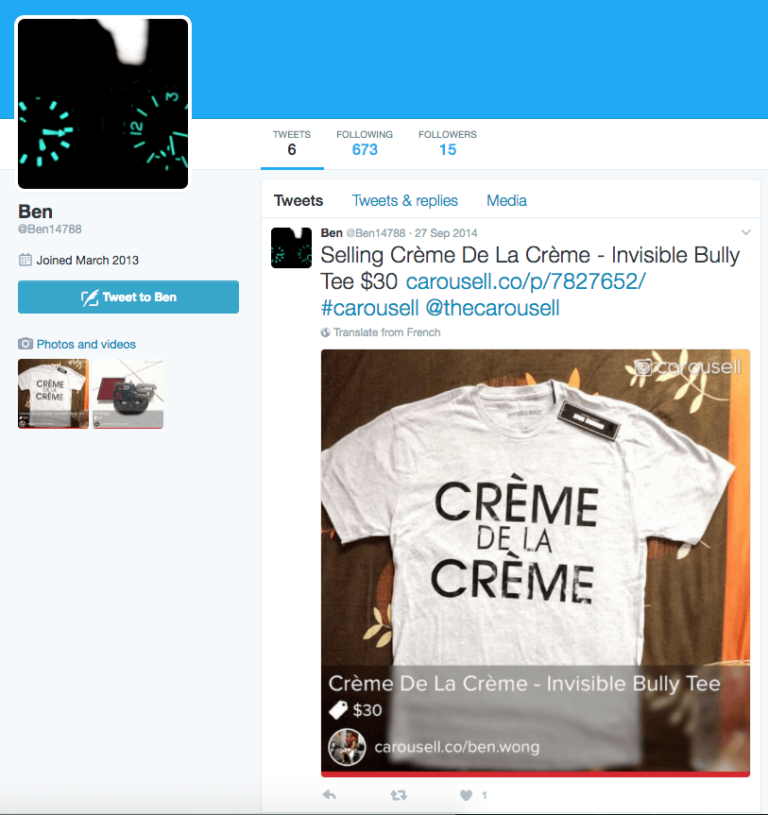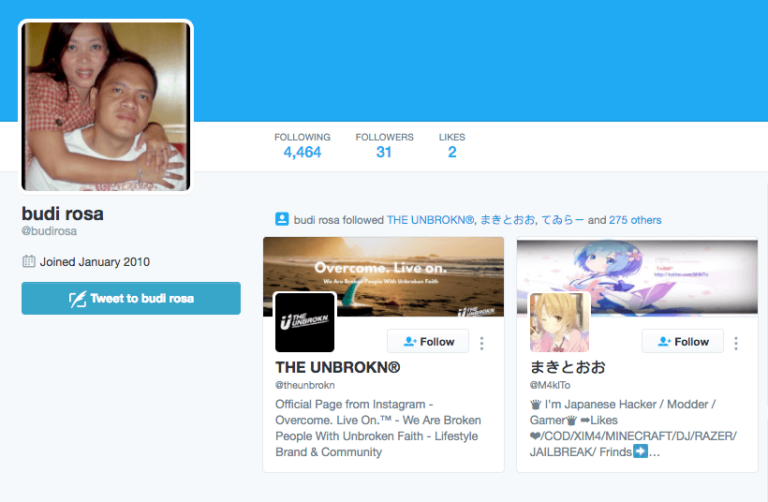 Although TwitterBoost says they provide "100% Real," "High Quality, Active Followers," that's not what we saw.
Most of the followers we got did not have profile photos, bios, or recent tweets.
| | | | |
| --- | --- | --- | --- |
|   | Profile Photos |   | Unique Bios |
|   | Good F/F Ratio |   | Active Tweeter |
|   | Engage Your Tweets |   | SFW-Only Followers |
| 68%  | TwitterAudit Check |   |   |
We wound up with a total of 1,205 Followers, 205 more than we expected.
We've lost some of those followers since then, but we still have over the 1,000 we ordered. We currently have 1,053.
TwitterBoost is a professional, legit company with a nice-looking site. They offer Twitter Followers, along with Likes and Retweets.
Although they offered high-quality followers, that wasn't what we saw. The followers we got looked pretty low-quality, mostly without profile photos or bios.
TwitterBoost does have good customer support and protections, however. They responded quickly to our questions with informative answers, and they have a solid money-back guarantee and 1-year retention guarantee on followers you buy.
If you're looking for affordable followers who can boost your numbers, TwitterBoost will work for you. If you want to get higher-quality followers, however, we recommend you go with a provider like Devumi or FastFollowerz.
Average rating:
3 reviews
Aug 7, 2014
Very good service
Very good service. I ordered from Twitterboost and received my followers in a few hours. I haven't had any issues since.
May 8, 2014
Excellent service! I received my followers in just a few hours after ordering and they looked very high quality. No egg photos or crappy profiles like a few other websites I've ordered from.
Feb 17, 2014
Awesome Service!
I did my research and decided to go with TwitterBoost, and I'm extremely happy I did. I ordered with them Twice. THe first was a test run (they did well) and the second time was going all in - I ordered 10,000 Twitter Followers with their optional Daily Retweets and Sponsored Mentions.

The results were amazing! My followers went up to over 12k, I was getting retweets left and right, and I gained a lot of real followers, interactions and some new clients thanks to the Sponsored mentions.

I'll give this service 6 Stars. An amazing job by team TwitterBoost that far exceeded my expectations.