A full-time nurse got a fantastic side hustle. He draws D&D characters and can charge $300 for each piece.
Social media helped him achieve this. However, it is not the platform people initially think of when they hear "art." Instagram is focused on aesthetics, art, and photography. Thus, it is the perfect place for what nurse Steve Lewer is doing. But it was not what advanced his drawing career. It is Twitter.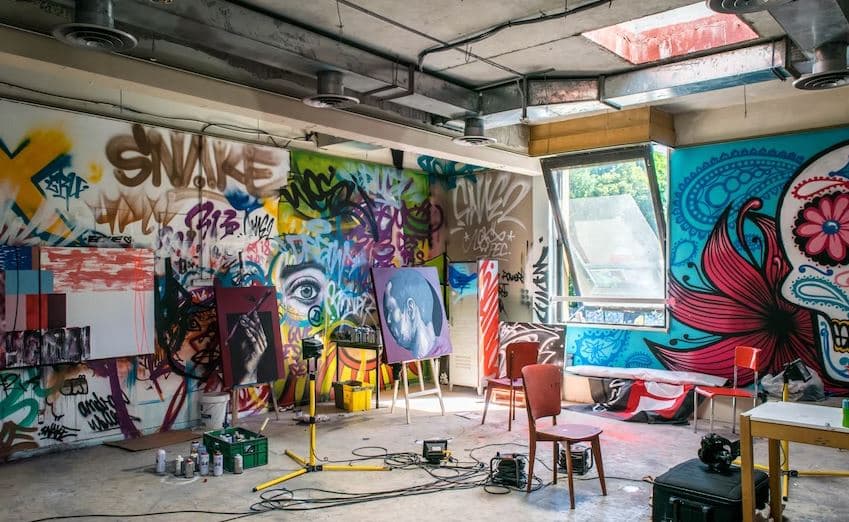 Twitter is a micro-blogging platform. In other words, it focuses more on text than images or videos. But that does not mean the platform is devoid of any tools and features that help graphic artists share their work.
Let us take a closer look into it so you would know how you can utilize the platform for building your portfolio.
How Much Engagement Does Visual Art Generates On Twitter
The nurse/artist mentioned above, Steve Lewer, started drawing when he was 12. But he did not choose to build around that talent. He is now an ICU nurse in Melbourne, Australia.
To unwind, Lewer makes RPG and D&D-themed pixel art. Sometimes, he would accept commissions and charge $10 for it. Then, he took his work to Twitter, and that grew his visual arts career.
Lewer told Wired's Angelica Frey that most commissions he receives are from Twitter. He started with $15 for each drawing of a D&D character, and now he charges up to $300. That is a lot more than what he used to make.
Lewer does not take commissions very often – it is just a side hustle. Being a nurse and the labor-intrusive nature of his art takes too much of his time and energy. Still, because of social media, he was able to make it a viable business. He credits the career boost not to Instagram or Tumblr but to Twitter.
Lewer is not the only visual artist that found success on Twitter. Twins Elena and Olivia Ceballos, who run the @eliolart, tweeted a panel from their webcomic on May 8. That received over 900 retweets and 12,000 likes. While that is happening, user @frivolousknight posted a pixel art portrait of a knight. That post generated more than 400 likes and 5,000 retweets. 
Aside from original art, accounts that showcase classic art and focus on art history also get lots of attention. The Gustav Klimt Bot, for example, posted Klimt's classicized early work "Allegory of Sculpture." It got about 600 retweets and over 4,000 likes.
More And More Artists Are Using Twitter To Build Their Portfolio
Truth be told, Twitter is mostly known for the cancel culture. But Twitter is also art lovers' favorite platform. They prefer it over Instagram, which seems to have lost its identity amid its battle against TikTok. The Meta-owned platform moved away from photos and art and focused on videos instead.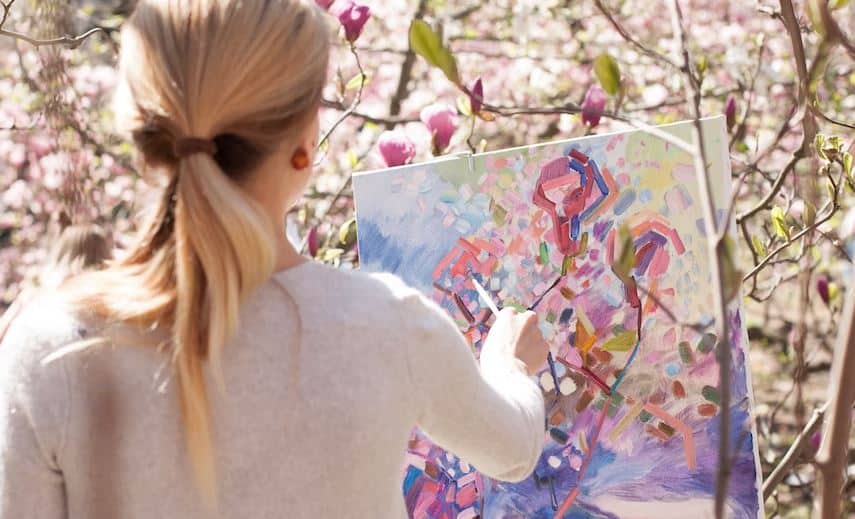 Pixel artist Chelsea Faust sees Twitter as a better tool for building a community than Instagram. At first glance, Instagram seems to be the better choice, but it does not reward interactions as well as Twitter does. She says she uses Instagram as a gallery because of how "shallow" interaction on that platform is.
Twitter also has a structural advantage over Instagram. It allows users to upload up to 4 photos. Users can utilize that to highlight specific details in the piece. Also, they can use it to show the different stages of a work in progress.
Reels and Stories are full-screen user experiences. Meanwhile, Twitter integrates animations seamlessly in the timeline and feed. They could be GIFs or short movies. And that makes Twitter's structure more appealing to game developers and animators. These people also agree that Twitter is a great choice if you are looking to build or join a community. Isaiah Toth, a web developer, says Reddit users are too rough. On the other hand, Twitter houses a community of developers ready to help others.
Visual artists use Twitter as a portfolio and WIP platform where they can showcase drawings, pixel art, vector-based illustration, or even 3D models.
However, Twitter does not directly replace platforms like their own websites or Behance. These platforms act as their traditional – and more professional – portfolio.
The World Is Becoming More Visual
Engineer Andrei Taraschuk has made several art-historical bots on Twitter. They share the art of specific artists or institutions.
Taraschuk says this trend is not exclusive to Twitter. He says that information is increasingly shared in visual modalities. And that is not wrong. People would prefer to look at infographics than read plain text. As a result of this shift, people noticed artists' work more. It then helps the artists sell their work or services.
Taraschuk says that Twitter will continue to be a text-focused platform. However, "people can expect to see the visual arts to communicate."
That said, Taraschuk praised Twitter's recent image-optimization efforts. It introduced the accessibility feature that allows users to add an alt text. Also, it added the meme-friendly grid.
Twitter Connects Artists to A Wider Audience
Social media makes an agent or a gallery unnecessary to grow your career in arts, Ester Goh, an illustrator from Singapore, says. It makes the work of artists accessible to the general public. Instead of needing to go to galleries, their audiences can see their work in the comforts of their home. So, it is only a matter of targeting the right audience.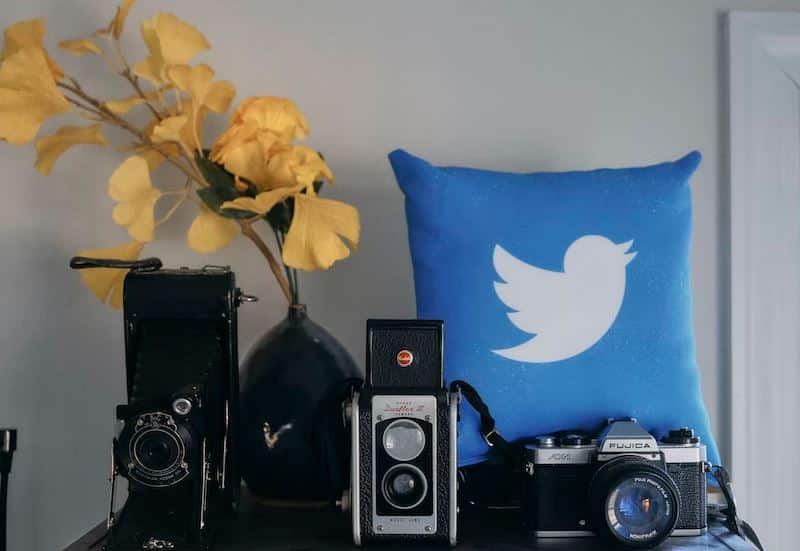 It is easy for artists on Twitter to see what their audiences would prefer to see. Taraschuk says Twitter users love colors, dynamic pieces, and well-known pieces. Toth adds that animals are popular too. And when it comes to games, Shaders, clouds, grass, and the environment get lots of engagement.
What more can you ask for? Twitter provides you with an easy way to connect with a wide audience. On top of that, its platform is perfect for showing your WIPs. Give it a try and start building your portfolio on Twitter now. It will help you advance your career.
Ask Yourself How Can You Use Twitter for Your Porfolio
Twitter can empower artists to showcase their work and connect with fans and potential clients. Here are a few ways that artists can utilize Twitter as their portfolio:
Tweet your artwork: Twitter is all about sharing content and connecting with others, so it's a great platform to showcase your artwork. Tweet out images of your latest pieces or work-in-progress shots to give your followers a behind-the-scenes look at your creative process. You can also use hashtags relevant to your artwork to help others discover your work.
Share your process: In addition to tweeting out your finished pieces, you can also share your creative process with your followers. This can help people understand your style and techniques and give them a sense of your personality and approach to art.
Use Twitter to connect with other artists: Twitter is a great place to connect with other artists and creatives. Follow accounts that inspire you and engage with other artists by commenting on their work and sharing their tweets. This can help you build a community of like-minded individuals and potentially lead to collaborations or other opportunities.
Promote your work: Twitter is a great platform to promote your work, whether you're looking to sell pieces or get your name out there. Tweet out links to your website or online store, and consider using Twitter's paid promotion features to reach a wider audience.
Engage with your followers: Twitter is a social platform, so engaging with your followers and building a community around your art is important. Respond to comments and questions and create a dialogue with your followers. This can help you build a loyal audience and foster a sense of connection with your work.
Overall, Twitter can be a valuable tool for artists showcasing their work and connecting with others in the creative community. By tweeting out your artwork, sharing your process, connecting with other artists, promoting your work, and engaging with your followers, you can use Twitter to build a portfolio and grow your audience.