Twitter is an exciting platform because it is endowed with hidden treasures left to be unveiled by many. Twitter is more than posting a tweet, retweeting, and following accounts. There is, therefore, room to find out interesting stuff as each day passes by. Since 2014, Twitter has given users the privilege to access their account analysis. Further, in 2015, they upgraded the Twitter analytics option by including a monthly summary of the user's activities. Ever since then, it had been from one upgrade to another.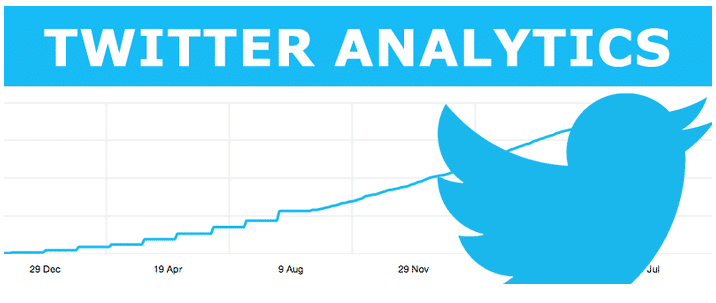 Your marketing strategy is not yet complete without Twitter analytics; it's needed to increase sales and overall ROI. For instance, if females dominate your followers and you decide to sell a male product, you might just be setting yourself a loss trap. In summary, twitter analytics gossips the kind of product or service to offer and the right time to do such.
Furthermore, Twitter analytics helps one measure one's activities on the Twitter platform. These include adverts/campaigns, rate of engagement of your tweets, among many others. Twitter analytics, in a way, helps boost your impact on the platform. The tools can also help you with in-depth information about your followers – their age, sex, location, language, interests, behavior, keywords often search for, name it all.
Twitter analytics is a way to hint you that a stitch in time saves nine. This is because it helps you identify mistakes made in your activities on the platform so that you can correct them right on time. The presentation of Twitter analysis is obtained in a definite form, such as a graph with colors that distinct one information from another. Below are the five features I promise to reveal.
#1. Summary of monthly activities
With any type of twitter handle – Personal, cooperate, or business, a check through the monthly review of your engagement throughout the month is essential. In this monthly summary feature, you have access to:
the upshot of your tweets,
tweets impressions,
new followers,
the number of mentions,
profile visits and tweets linking
It also compares the previous month's activities with the month you are in, all available under Twitter analytics on your account home page.
This is one feature everyone with a business account should look forward to viewing at the end of a month. Most importantly, those who use Twitter accounts to drive traffic to their website or advertise a product. With this, you will get to know if to continue using the Twitter platform for that purpose or not.
#2. Audience insights
The Twitter audience consists of different people from the corners of the planet. Together on the platform are interesting folks with varieties of interests you might want to learn from. Audience insights help you get to know your followers some more. With this feature, you can get to see what you have in common. By audience, we categorize the followers and non-followers who still interact with your content away.
This feature helps you to gather information about your prospective audience too. For instance, if you desire to have a set of users with a particular lifestyle more closely to you, you need to get to know them first. How? You locate it at 'all Twitter users' option on your dashboard. There you have what you desire and even much more.
#3. Buffer for business features
Buffer for business features is one of the Twitter features social media marketers use to hype themselves. Entrepreneurs are not left out too. Marketers can now know the number of times their tweet showed up on other user's feed and draw the right conclusion. The process is termed 'impressions' in Twitter terms. In fact, you get to know when and where it happened. Buffer for business feature helps to get to know your audience better as well.
The most exciting aspect of this feature is that it helps you send tweets on a schedule. This way, you will not have to come to post every hour. Buffer for business feature helps to manage your other social media accounts such as Facebook and Linked in even while on the Twitter page. By this, you can share the same scheduled post simultaneously on other platforms.
#4. Spreadsheet download is available
In case you want more than viewing the statistics of your Twitter account, spreadsheet download is also available. A physical method to keep a record of activities which is advice for business owners. Some investors request for such analysis before investing some funds. To get one, go to "Tweets" from the dashboard, and click the export button in the upper-right corner. From there, you can import to your Google sheet, Microsoft Excel sheet, or any other spreadsheet software.
You do not have to worry about the omission of some information because they will not. You get to see your viewers' screen name, the number of followers they have, the number of people they follow, how many tweets posted. You can also view the number of times they have been favorite, how many retweets they have and even, the times they tweeted to know when are most active. All this information is placed in different columns distinctively.
#5. Video analysis
Yes! Video completion rates can be discovered on Twitter analytics. Operations on Twitter analysis has gone beyond tweets and information about your followers; videos posted can now be analyzed too. As you might have noticed, a video has become one of the easiest means to communicate information in a clear and precise manner. Forrester's research also researched that one minute video is equivalent to 1.8 million spoken words. With the knowledge of this, Twitter has created a dashboard for your video analysis. You can discover the total video view count, the number of viewers who saw the video from start to finish.