With four years in the industry, and constant refinement of their services, AudienceGain has become a well-regarded social marketing company. This comes from their money-back guarantee, and support of those with complaints.

Pricing for their Twitter followers service is average, with their cheapest package of 250 followers coming in at $6. They don't offer the largest packages in comparison to other companies, maxing out at 10,000 followers for $105, so those who really want to grow may not get what they are looking for with them. They claim that all followers are real, and obtained through third-party advertising. These packages are supported by a 100% money-back guarantee, with varying degrees of timeframes for differernt services.

Their customer support is limited to email and live chat. A test of the live chat found that they have a large team, but our experience is that they aren't always available to answer questions. The live chat team was able to handle some basic question about orders and processing, but were stuck on more difficult questions about the organization and how it functioned. Email may be the best way to contact them for more detailed answers.

AudienceGain is a great company to use when buying Twitter followers. Their reputation, quality and support are all above average, with their only con being their lack of large follower plans. We confidently recommend AudienceGain for boosting your account.
PRICES
STARTING FROM
for 250 followers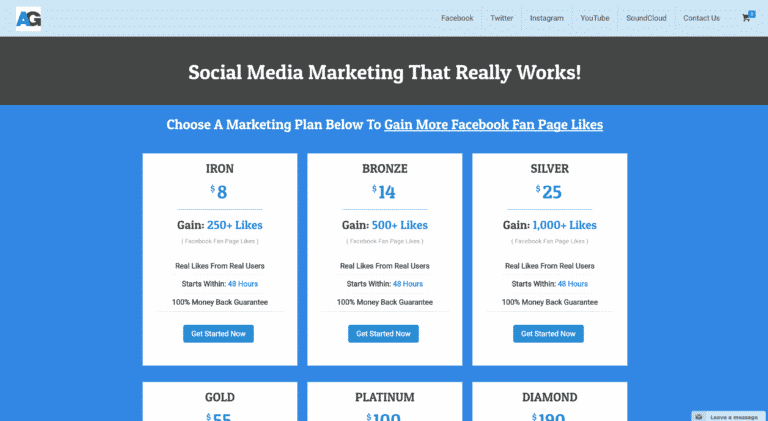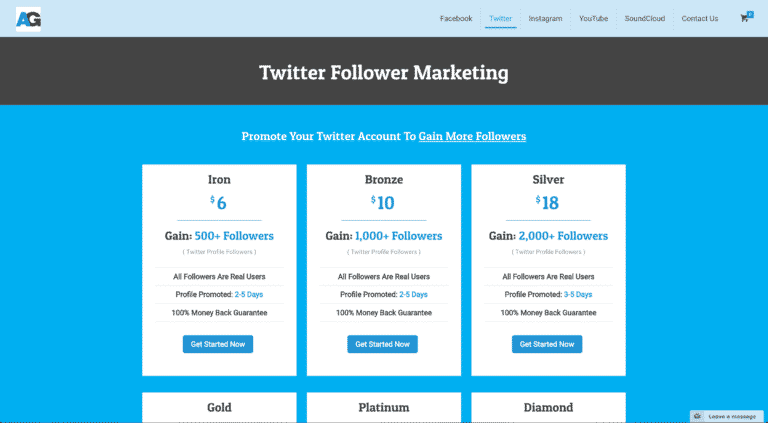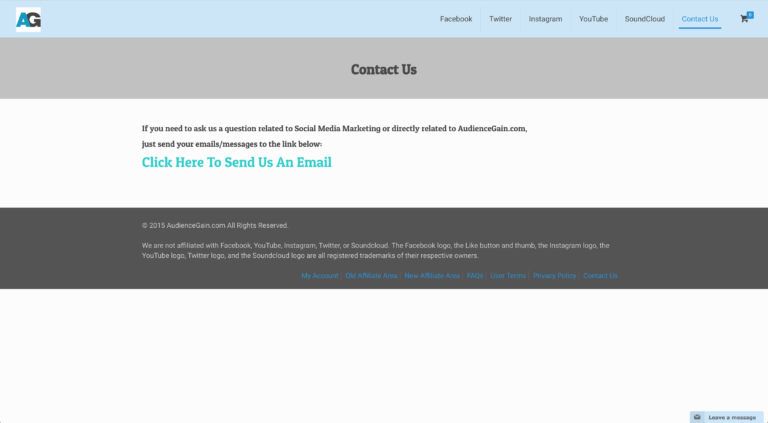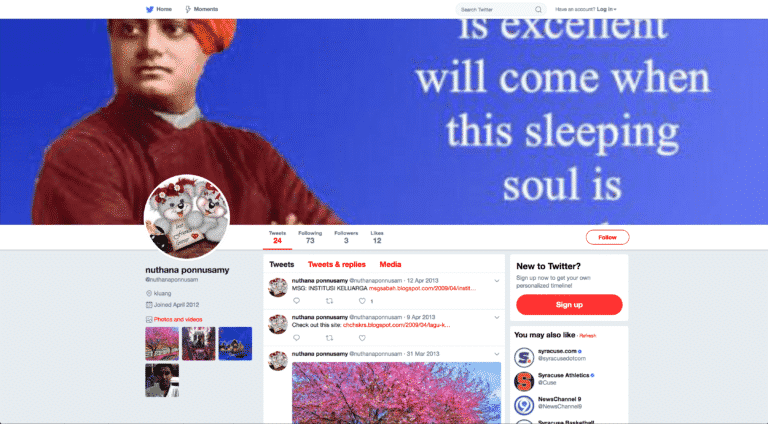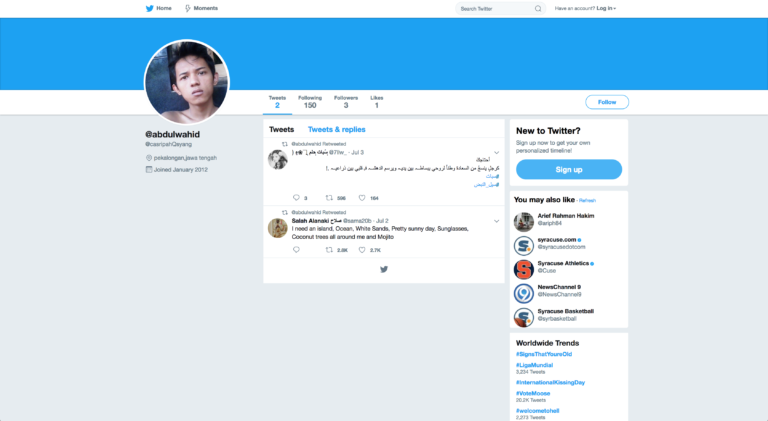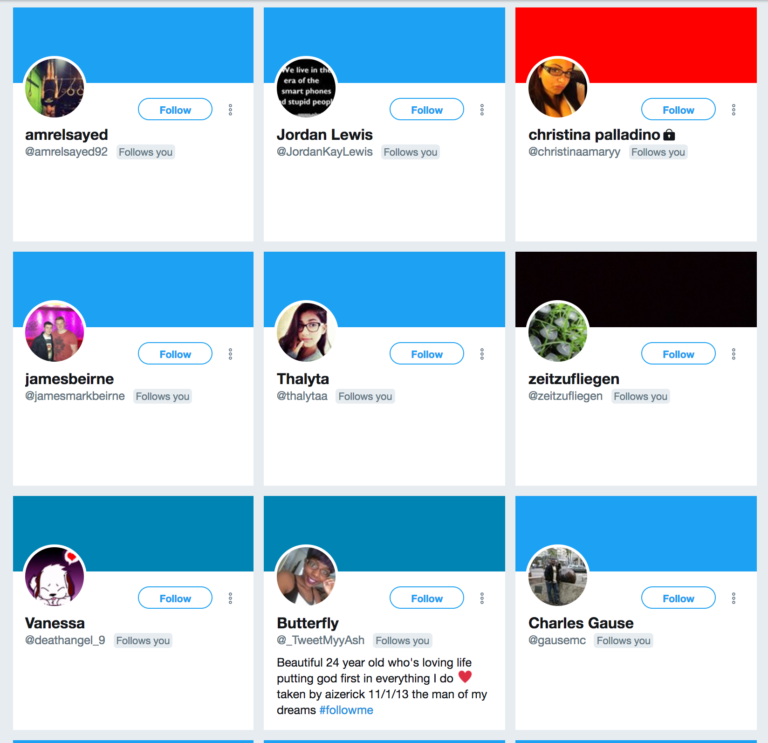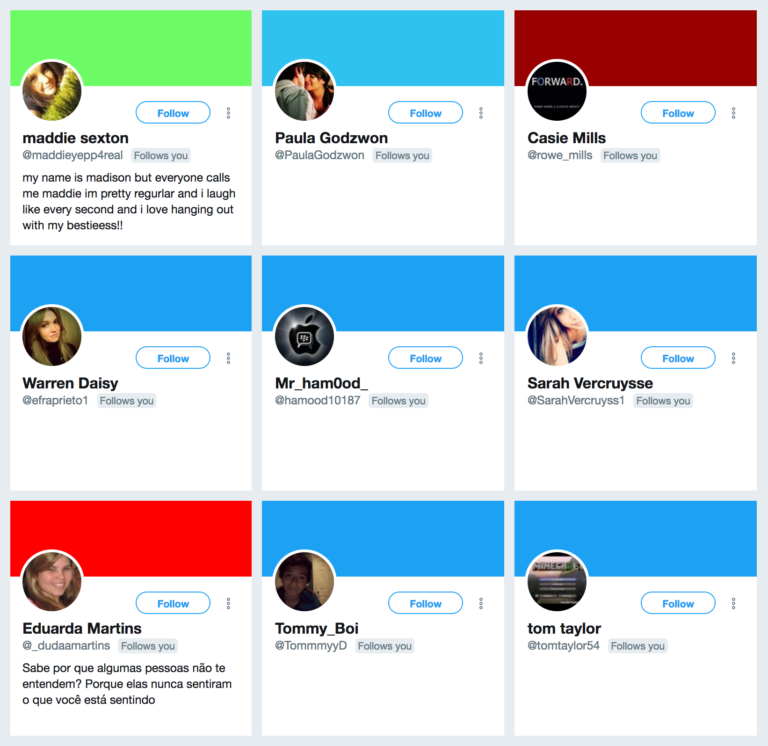 Let our review help you make an informed decision
AudienceGain has been in business since 2015, and are based in Utah, USA, according to their website. All of these years in business have offered them the chance to offer more than the Twitter follower services we'll review here as they also provide a wide variety of social media marketing services for Facebook, SoundCloud, YouTube, and Instagram. They could be a one-stop spot for all of your social marketing needs.

They claimed, during a live chat session, to have had over 10,000 customers in their years of service. This has helped established their reputation in the industry as above average after looking at other reviews, with only one site really rating them below average. They claim to have "a big team" for customer support purposes, and we've personally talked to over 5 different support agents during testing. They wouldn't reveal how big their team was when asked, but it has proven to be large enough so far.
Service Plans and Options
AudienceGain offers Twitter followers and retweets. They call their follower service "Follower Marketing," with plans from 250 to 10,000 followers. Each plan promises that "All Followers Are Real Users," and have a turnaround time ranging from 2 days for their 250 plan, up to 12 days for their 10,000 plan, according to their website.

There is no additional customization or options when ordering. Simply select your plan, enter your username, and pay for your order.
Twitter Followers
| | | |
| --- | --- | --- |
| FOLLOWERS | TURNAROUND | PRICE |
| 250 | 2-10 Days | $6 |
| 500 | 2-10  Days | $10 |
| 1000 | 3-10 Days | $18 |
| 2500 | 3-10 Days | $42 |
| 5000 | 4-12 days | $75 |
| 10,000 | 5-12 days | $105 |
They have no retention guarantee on offer for the life of your account, and state that those who follow you may unfollow you based on their level of interest in your content. Customer support stated to us that they will replace lost followers if you contact them, but will not do so proactively.
They will refund you if there's no follower growth for up to 30 days, and take no responsibility for any loss of content or use of your account due to using their site as they have a 'use of site is at own risk' policy.
They will not sell your private information to third parties, but will send you offers on related services via email. They state that they use cookies to better track their own analytics for website performance, and for sending you offers. They also state that Google advertising may place cookies on your browser for their own purposes as they advertise through their site.

A nice feature is that they state that you can contact them to have all of your information removed from their database if you so desire.
Refunds are offered after 72 hours of no follower growth, this was sourced directly from customer support staff. Their terms of use state that they will honor this up to 30 days from the time the order was placed.
Retensions & Replacements
Audience Gain have no stated retention policy on their website, but their customer support staff state that they will replace lost followers if you contact them. A follow up with support staff states that they haven't yet updated this aspect of their terms. They say on their website that they offer real followers who can unfollow you, so expect some drop.
They offer support via email at support@buy-cheap-social.com. This email is directly related to their other website, so they share customer support staff.

They also offer 24/7 chat. Their chat was helpful, and they tried to at least respond in some fashion. You can get wait a bit behind others during busy times for 5 – 10 minutes.
Before our first order, we sent AudienceGain some questions to test their customer support, which you can see here.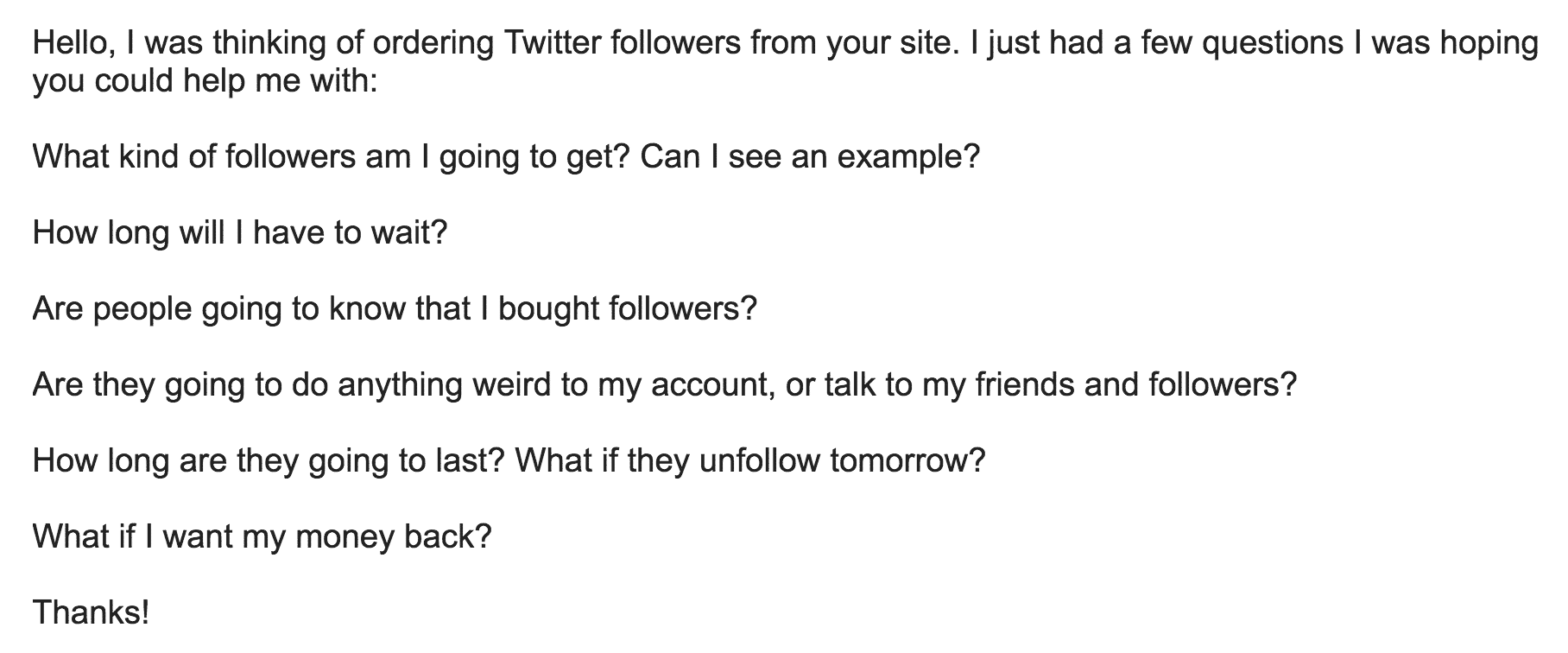 We got a response back quite quickly, answering all of our questions one by one. Overall, an excellent customer support experience.

They claim a 2 day start time, and that they will be done with their largest orders (10,000) within 12 days from the date of order. Past testing we've done has shown this to be true, with peak followers gained within the first 30 hours before a drop in number was experienced.
Number of Days to Achieve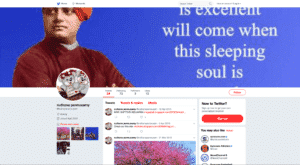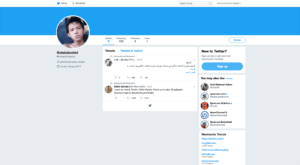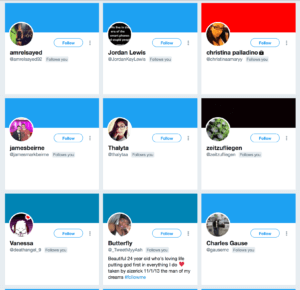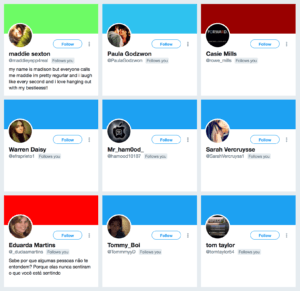 They claim to provide real followers through third-party ads. When we tested them in the past the profiles we gained looked good, with profile photos, bios, and active tweeting. By all appearances, they seem to be real accounts. Some definitely looked more active than others, but that's the way it is with everyone on Twitter as it is!
| | | | |
| --- | --- | --- | --- |
|   | Profile Photos |   | Unique Bios |
|   | Good F/F Ratio |   | Active Tweeter |
|   | Engage Your Tweets |   | SFW-Only Followers |
|   | TwitterAudit Check |   |   |
Our expert testing in the past found that up to 28% of followers can be lost within the first 3 days, which is a significant amount. However, we also received over 30% more followers initially, so we ended up with roughly what we ordered. A 28% drop is significant, be sure to contact customer support if they didn't over-deliver to compensate for this.
We ordered 1,000 Twitter Followers from AudienceGain to see how well they could deliver their services. The followers we got weren't of the highest quality, with many of them lacking bios. We also got some NSFW followers, which can be bad for your online reputation if they're attached to your account. At first glance, many of the follower looked legitimate, with photos in place, but closer inspection saw that they weren't as good as they could be when compared to other providers we've seen in the past.

Their customer support was good, and answered our questions quickly. Their customer protections are decent, with a money-back guarantee, but they lack a retention guarantee if followers end up leaving. Overall, we'd recommend AudienceGain for most users out there as they do deliver on their promises and guarantees.
AudienceGain
Average rating:
26 reviews
Dec 12, 2018
Great delivery
I will start by mentioning the great customer support that these guys have.They were really friendly and helpful. I ordered for 1000 followers which i got within 48 hours. The quality was pretty impressive. its a great service overall.
Dec 6, 2018
Great job
My order for 2000 twitter followers came in time and even had an additional set of followers which was a pleasant gesture. the customer support was helpful and was able to satisfactorily answer my questions. They offer a great service overall.
Nov 28, 2018
Pleased
My order of 1000 followers came within 28 hours of placing my order. The quality of followers is way above average and is exactly what i had requested the customer support to ensure i got.
Nov 28, 2018
Great customer support
Most of the times the people you get in contact with first in any given business are the customer support. I got in touch with the team at audiencegain seeking to get more info on their service and i was totally impressed by the quality of service i got. In the end i paid for my followers knowing everything would turn out well and thats what happened. The followers came exactly as i had requested.
Nov 24, 2018
Good enough
Purchased some retweets for media visibility, these guys did deliver. From the results, we are now ready for business.
Nov 22, 2018
great service
I made my order on Friday evening and by Saturday afternoon i had more than what i had paid for. Their customer support is excellent even made a follow up to find out if i was okay with the product they delivered. The followers look real and will be ideal for my kind of clients.
Nov 21, 2018
This shits a scam so don't waste ur money or time
U guessed it!!! Shits a scam! If ur not like me then ur prolly actually smart and decided to check the reviews. Go figure, this shit is a scam. Good thing I only spent 8 dollars on their shit. Bought 250 followers and didn't get them. I'm actaully pretty sure I lost some. Tried to contact them about it but they don't answer. Goto the next website and good luck!
Nov 20, 2018
Fantastic
I stumbled upon audience gain after getting into a competition where the winner had to have the most retweets. A friend who had used the service pointed me to audience gain and i won the ticket on offer by a mile. I have since used audience gain for my work.
Nov 10, 2018
AudienceGain.com is bullshit
Audiencegain.com is a complete whole ass scam. Straight up. You buy the followers they last for a short time then they pull them slowly but surely and make it hard for you to contact them then when ya do the dummys try to finesse you about refilling them which only last a couple days then you'll end up going off on them. Save your money and time. Screw this website
Nov 9, 2018
Impressed
All was quickly done and followers delivered. I am grateful for all the growth hacking on my business Twitter account.