Buffer Review
Buffer Review: Short and sweet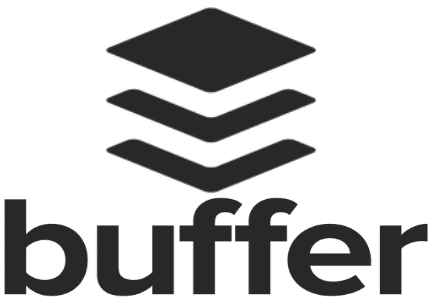 Buffer was founded in 2010. Since then, Buffer has grown leaps and bounds and is now the standard-bearer for how social media management is done today. Buffer serves over two million satisfied customers, and it seems that the company won't stop growing anytime soon. With a mission to build the best social media tool, Buffer is aiming to set the bar high in terms of quality.
Buffer's prices are relatively affordable, considering the fact that it offers valuable services. The pricing is directly correlated to the number of social accounts you can connect to Buffer. There is a free plan available as well, but the advanced social analytics feature is unlocked with higher packages.
Buffer's customer support includes a knowledge base, social blog, culture blog, case studies, FAQ, webinars, and other relevant content. However, contacting Buffer's customer support is nearly an impossible task, as we had a hard time finding a way to reach its support team on its website. This is the biggest flaw with what is otherwise a perfect social management tool.
About Buffer
Buffer is an organizational app which is pretty straightforward and easy to use. Their main feature is the ability to create automated, timely-scheduled social media posts. Other features include:
Make status updates
Create tweets
Post across several social media platforms
Stats comparison
Social profile sharing
Informative social analytics
Customized scheduling
Manually schedule the time that posts to go live
Buffer is considered one of the top social media management apps and is trusted by brands, agencies, businesses, and individuals alike. Buffer offers special sections for engagement, analytics, publishing, and team collaboration. The app is also easily adjustable and contains browser extensions for integration with Chrome, WordPress, RSS readers, and more.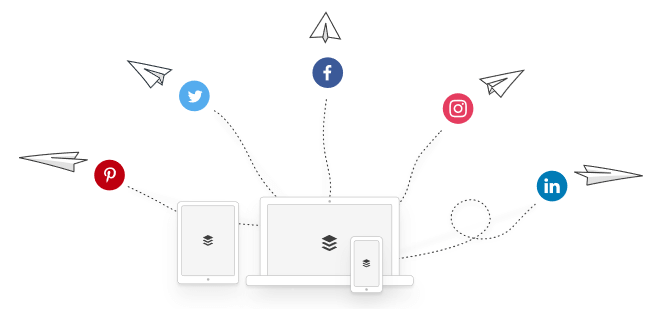 The app also contains a browser extension for seamless integration with WordPress, Chrome, RSS readers, and other important tools for sniffing out content.
Service Plans
The great thing about Buffer is that it's available for free. Of course, that's a limited version of what the product is capable of doing, but it's enough to give you a glance of the good stuff. The available options include:
Free: Three social accounts, ten scheduled posts, and one user.
Pro: Eight social accounts, 100 scheduled posts per account, and one user. Price is $15 per month.
Premium: Eight social accounts, 2,000 scheduled posts per account, and two users. Price is $65 per month.
Small business: 25 social accounts, 2,000 scheduled posts per accounts, and six users. Price is $99 per month.
Medium business: 50 social accounts, 2,000 scheduled posts per accounts, and eleven users. Price is $199 per month.
Large business: 150 social accounts, 2,000 scheduled posts per accounts, and eleven users. Price is $399 per month.
The pro plan has a seven-day free trial period, while the rest of the plans have a 14-day free trial period.
Furthermore, other than the free and the pro plan, the rest of the plans include an "Advanced Social Analytics" feature. Buffer also offers annual plans which allow you to save up to 20%.
Terms and Guarantees
Buffer strives to provide the best service for its customers. It allows customers to enjoy Buffer's services while being protected by solid customer protection policies.
Terms and conditions
The services of Buffer are strictly used to enable users to releases posts on social media at a scheduled time. You must be at least 18 years old to use Buffer's services.
To access most of the features, you must register for an account. In the process of registration, you will be required to disclose personal information like your email address, your name, and other contact information. You are solely responsible for maintaining the confidentiality of your account and password. You accept responsibility for all activities happening under your account.
Privacy policy
Buffer explains that customers will be required to share personal information to be able to enjoy the services. You will be required to provide personal information in cases of registration, making a purchase, contacting customer support, setting up social media posts, and others.
Buffer also uses cookies and similar technologies to enhance the functionality of its website. Buffer claims not to track your activity when using their services. While Buffer doesn't guarantee that your personal information won't be breached, it claims to employ administrative and electronic measures to appropriately protect your personal information against unlawful destruction.
Refund policy
According to Buffer's website, premium features of the service will require you to pay fees upon registering for the premium service. An important note: all fees are in US Dollars and non-refundable. Once you get the chance to review and accept the fees, you will be charged in non-refundable manner.
As we mentioned before, there is a free trial period of seven days for the pro plan and 14 days for the rest of the paid packages.
Customer support
We got mixed surprises with Buffer's customer support. Although the website is rich with helpful content that can definitely address your issues, it was virtually impossible for us to find a "Contact Us" page. There are ways you can reach its so-called "caring customer support," but we couldn't find a contact form easily.
Here are what you can find on Buffer's website under the "Support" section:
Blog
Webinar
Case studies
Culture blog
Case studies
Resource center
Content library
Community
Podcast
Help center
Hands down, this has got to be one of the most extensive knowledge bases we have seen from a provider. Buffer really has made it easy for users to locate their issue and find the answer on their own with the above-mentioned resources.
When it comes to contacting Buffer's customer support crew, you might get lost on the way to finding the company's email address. They shared this contact information on the last page of its privacy policy section: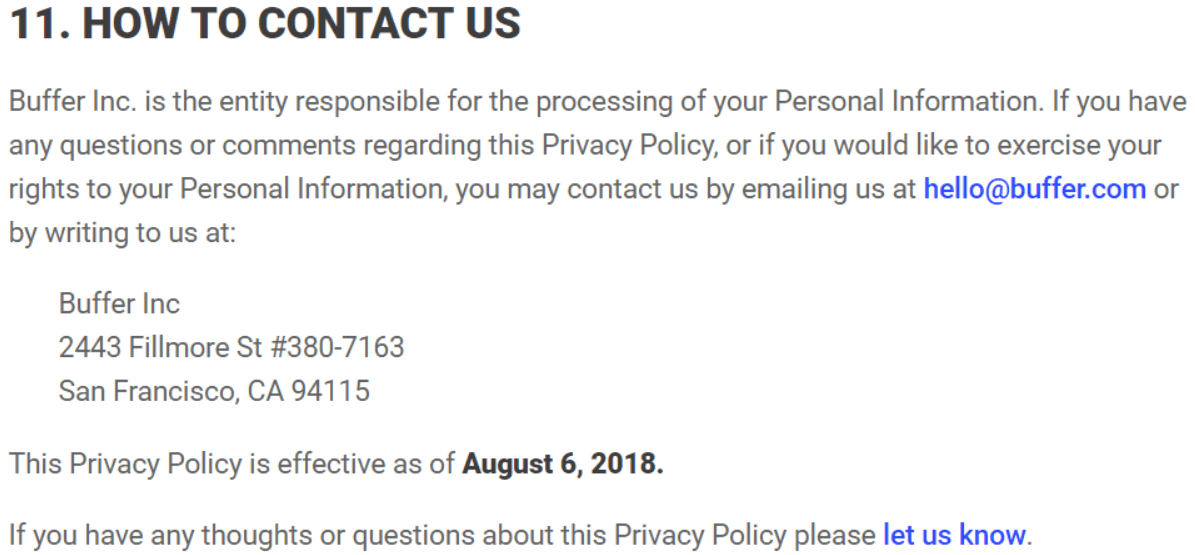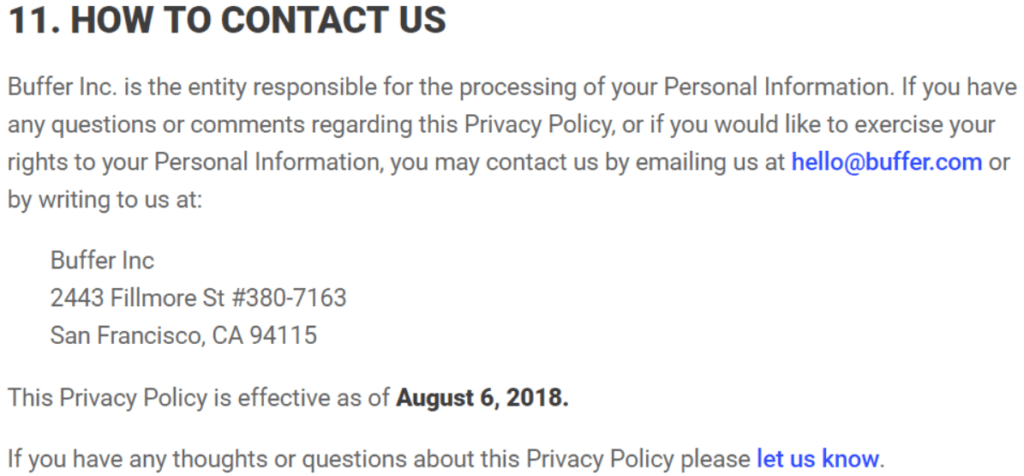 Another way you can reach customer support is by tweeting. You can find the link down at the "Support" section where it says "Tweet @ Us." Nevertheless, it sure feels like a lot of work to do, and not every user will be stubborn enough to search the website until they finally find a way to contact the customer support team.
Order recommendations
Buffer is deemed as one of the best social media management tools, there's no question about that. However, before you jump into purchasing some of its expensive premium packages, we recommend that you try the free version. You can see how the free version responds to your needs and then proceed to a premium package that unlocks further advanced features.
Buffer Review: Conclusion
Buffer is well-known for the quality of its services. It is supported by a number of brands, businesses, and individuals for the unique traits of its product. After thoroughly researching and analyzing Buffer's services, we can see what the buzz is all about. The prices of its packages are affordable, and Buffer offers plans literally for anyone's budget. Furthermore, there is a free plan that you can use before deciding to purchase a premium package.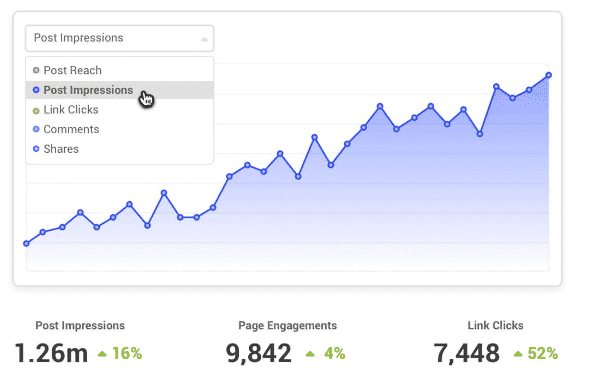 The customer protection policies are solid, but the refund policy is strict. While there is a 14-day trial period, after the payments have been installed, they are non-refundable. Buffer's customer support is also hard to find, but that doesn't really matter when we take into consideration that Buffer has one of the largest knowledge bases we have seen.
Buffer is an excellent choice for multitasking with your social accounts. We're sure you won't regret choosing Buffer, especially since you've read this whole Buffer review, as your primary social media management tool.