BuyCheapFollowersFast Review
BuyCheapFollowersFast
Company: Sofialis (Pakistan)
Website: www.buycheapfollowersfast.com
Founded: 2014
Service Reviewed: Twitter Followers
Methods: Bots
Price: $1.35 and up
Editors' Rating:

---
Review Summary (Short & Sweet)
BuyCheapFollowersFast, the most popular "cheap" Twitter followers website delivers exactly what they promise – cheap followers fast. The prices are dirt cheap, starting at $1.35 for 500 followers with a 2 day turnaround. Everything else is downhill. The followers delivered are all low-quality bots (mostly eggs, no headers, no activity, etc) and have a bad retention rate (40% drop within 1 week). The company offers no refund policy, no replacement guarantee and customer support is limited.

Overall: You get what you pay for. Cheap and fast, but extremely low quality and no reliability. Not recommended, even for the price.
---
About BuyCheapFollowersFast

BuyCheapFollowersFast is a gateway website to Sofialis, a Pakistan seller on SEOClerk (a Fiverr like platform). Sofialis began offering Twitter Follower service in August 2014 and has built a reputation on being one of the cheapest social media providers around. The seller offers multiple services including Twitter Followers, Retweets, YouTube Views and SoundCloud Plays.

BuyCheapFollowersFast – Our Detailed Review
Before you Order – Choosing the right plan
BuyCheapFollowersFast offers 8 Twitter followers plans, from 500 to 20,000 Twitter Followers. The 500 Twitter Followers package is by far their most popular, at $1.35 ($1 + $0.35 payment fee). Their largest package for 20,000 Twitter Followers is only $40.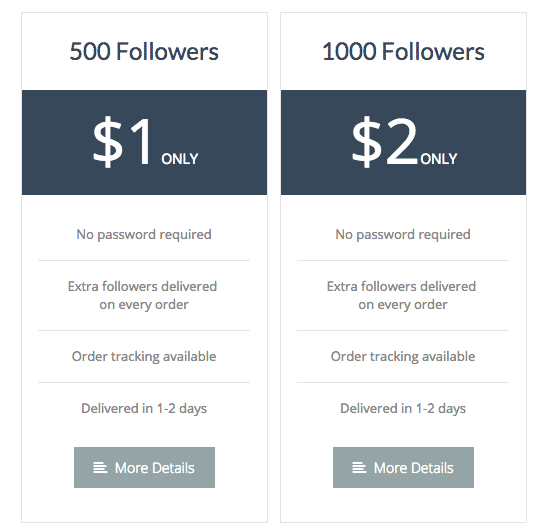 The Order Process (8~15 Minutes)
The ordering process for BuyCheapFollowersFast is most complicated than other providers.
1. Choose your plan
– On their
Twitter Followers sales page
, they display 8 packages (500, 1k, 2k, 3k, 5k, 10k, 15k, and 20k). Click the More Details link and you'll be directed to SEOClerk to actually place the order.
2. Order Now – Once on SEOClerk, you'll see a Order Now button at the top left corner, which will take you to a signup page for SEOClerk. Signup is required for ordering.
3. Payment Options – Once signed up, you'll be provided with a number of payment options including PayPal, Payza or Bitcoin. Choose your perfered method and pay.
4. Wait – After paying for the first time, it usually takes about 2~5 minutes for SEOClerk to verify your payment. You need to wait for this because you still need to provide your info.
5. Provide your Twitter Information – Once on the order page, you'll be asked to provide your Twitter Username and Current Amount of Followers. Submit that information to the seller and you're done.

Turnaround Time
The turnaround time stated on their website ranges from 2 to 5 days, depending on the size of the plan. Our purchase of 500 Twitter Followers was delivered in 2 days, which was about average when compared to other providers. Unfortunately, all of the followers were delivered at the same time, so it looked very artificial and fake.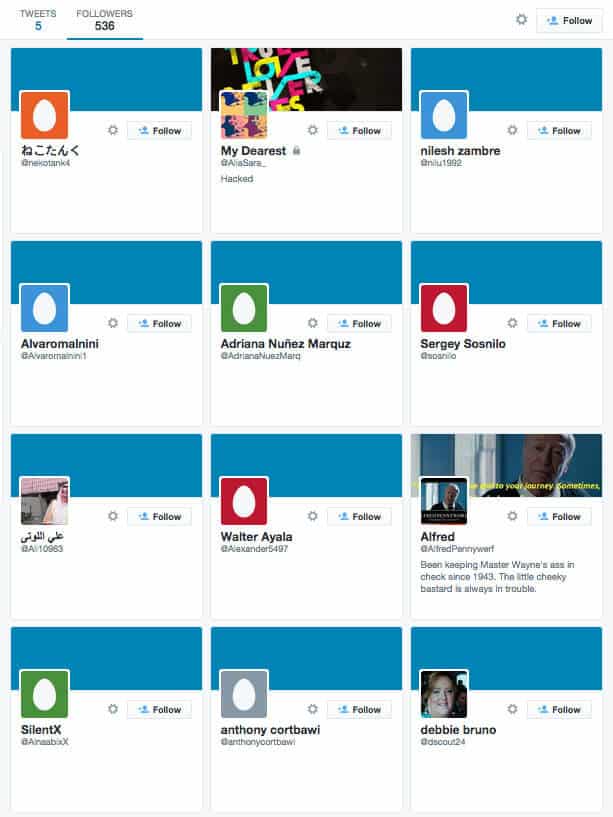 Twitter Followers Quality
The followers we received from Sofialis (BuyCheapTwitterFollowers) were amongst the lowest quality Twitter followers we've received from a provider. Almost all of the followers had no profile pictures (just default Eggs) and no activity, which looked very fake. Even the accounts that had profile photos and headers, like the Alfred account on the right, has profanity and obscene content all over it – which gives a very negative impression to professionals or business trying to use this cheap provider.

When compared to other providers offering Twitter Follower services, BuyCheapTwitterFollowers comes in last place for quality. The industry standard, even for fake accounts, look very real and active.

Twitter Followers Retention Rate
Twitter follower retention is extremely important – you want to make sure the followers you purchase actually stick around. Unfortunately, Buy Cheap Followers Fast fails at keeping a good retention. Within the first week, we lost almost 40% of our followers. After 1 month, we had lost over 70% of the followers you ordered. This puts their retention rate at 20%, well below the industry average of 62% and below our recommended minimum of 95% over 1 year (see top providers).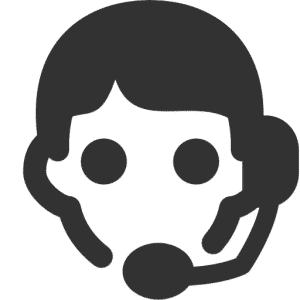 Customer Support
The company offers two methods of support – email or message on SEOClerk. We emailed them at their support email (found at the bottom of their website) and received a response 3 days later. Very slow response time. However, when we messaged them on SEOClerk, we received a response back that same day. The seller answered our questions very honestly and did not lie about the fact that the followers were bots.
Unfortunately, they do not offer refunds or a replacement guarantee if you lose followers.

Conclusion
BuyCheapFollowersFast's service is dirt cheap and dirt quality. While the price is amazing,the turnaround time is on point and the support is there, the quality, retention and policy is terrible. If you're considering buying twitter followers for your account, we do not recommend this company. On the other hand, if you'd like to play a mean prank on a friend or coworker – this will definitely get you the results you're looking for.

---
Customer Reviews – Share Your Experience
BuyCheapFollowersFast
Average rating:
5 reviews
May 3, 2019
Affordable
Very much affordable when it comes to increasing your Twitter follower count. On a limited budget and you'll be satisfactorily sorted!
Jul 11, 2018
Should come out clear
I believe they should have explained to me the nature of followers they offer. The low price meant that I got an equally low quality of followers. All the same, they gave me the numbers.
Jul 10, 2018
Suits the very limited budget
My budget was tight and my need for Twitter followers was sharp. I found a solution from them and didn't look back, the qulity of the followers notwithstanding.
Nov 16, 2016
Valid
Their unbeatable prices of Twitter followers can make anyone who has seen other sites' rates, conclude that they (cheapfollowerfast) are a hoax. I placed my order and all went well. They can be relied upon and deliver.
Sep 9, 2015
Terrible provider
I used this company two weeks ago and everything went well until shit hit the fan. I spent 2 dollars for 1,000 followers and they came in after 2 days. The quality was shit (just like the picture in this review) but that was ok. It was 2 bucks. After another 2 days, the followers started disappearing. I also had some of my real followers messaging me about all the fake followers following me and if I had bought followers. I was so embarrassed. I asked Sofialis to remove the followers on seoclerk but he said he couldn't remove them after. But they still slowly started disappearing. I've tried leaving a bad review on SEOClerk, but for some reason it doesn't show up so I had to come here.



I will never use this seller/company again. Very shitty followers that led to some bad rep.