Everypost Review
Everypost Review: Short and Sweet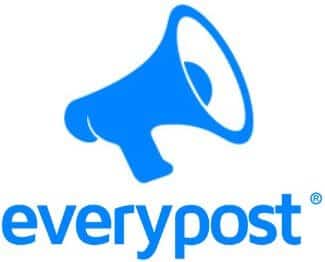 Everypost is a social media scheduling tool that lets you create, customize, and schedule posts for different platforms. It comes with a variety of handy organization features like immediate content upload and email content upload. The tool also supports plenty of platforms, making it handy for social media marketers.
The biggest draw of Everypost is the variety of plans it offers. These range from the free Personal plan, up to the Team plan that goes for $100 per month. Each plan works well for a specific size of social media operations and includes analytics tools.
The only downside is that Everypost only has email customer support which can make troubleshooting an issue. It also doesn't offer refunds, but that is offset by its free plan and free trial options. Everypost is a good overall recommendation for those who need an easy-to-use social media content creation tool.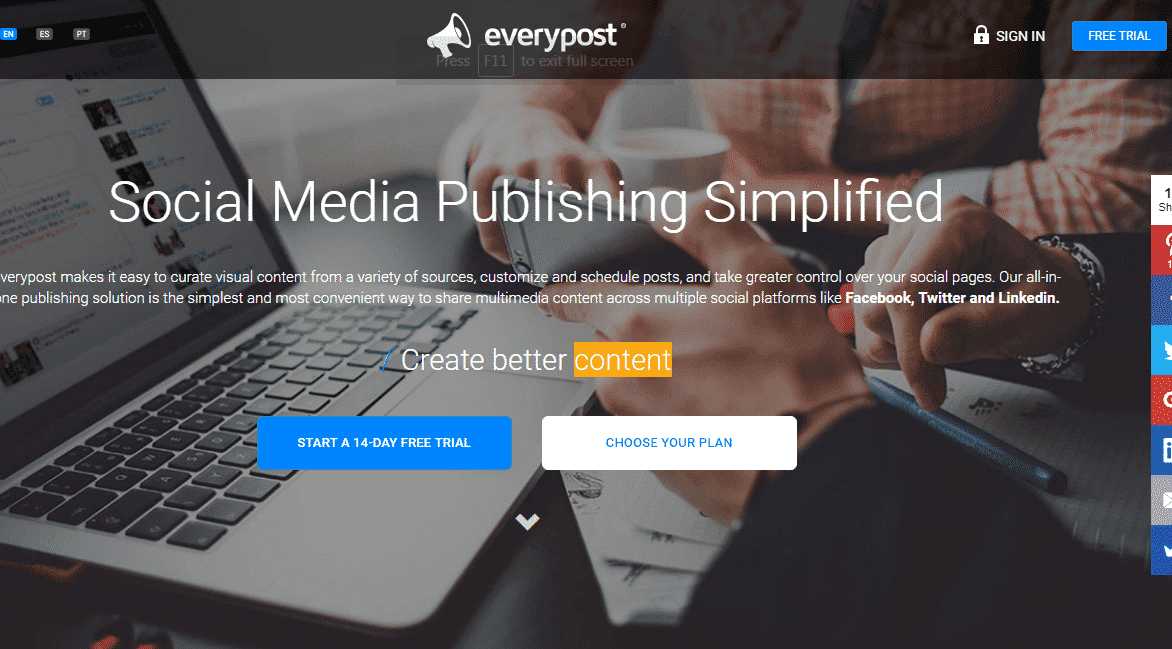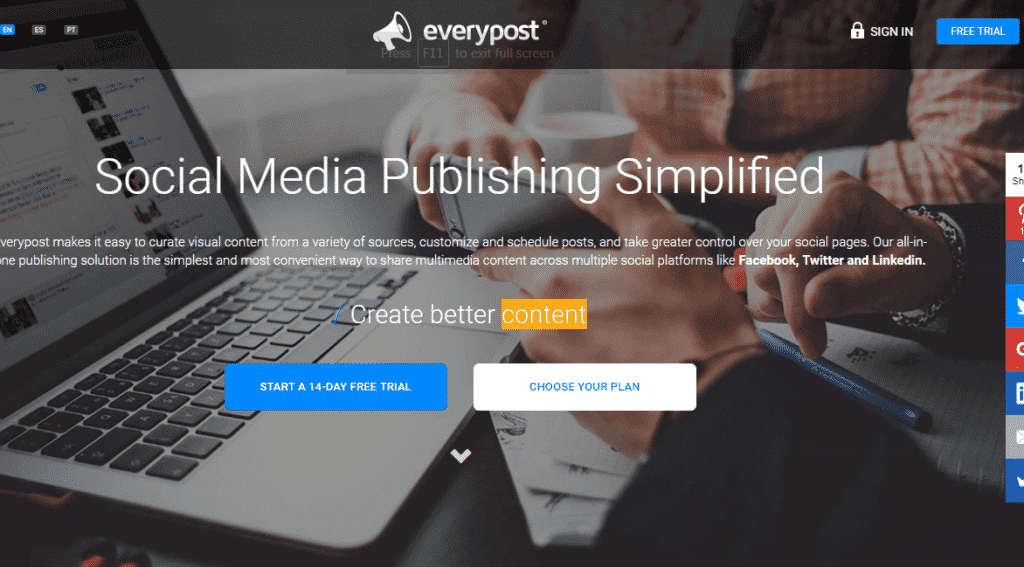 About Everypost
Everypost is a social media publishing service that began in 2012. The company claims to offer a simple way of creating and customizing scheduled posts on platforms like:
Twitter
Facebook
LinkedIn
Google Plus
Tumblr
The tool's developers say that having a large number of supported social media sites has made Everypost a popular choice for social media marketers and content creators.
The app also claims to give users better control of posting schedules. They can use it to limit postings on a certain platform and choose which other platforms to blast. Everypost also comes with a pre-installed tool for extracting media content from YouTube and other sites.
Service Plans
Everypost offers five different service plans, each sharing a higher level of access and more functionalities:
Personal (free): One connected channel and content curation for three feeds.
Pro ($9.99/month): 10 connected channels and content curation for 15 feeds.
Plus ($29.99/month): 25 connection channels and content curation for 25 feeds.
Advanced ($49.99/month): 50 connection channels and unlimited content curation
Team ($99.99/month): 120 connection channels and unlimited content curation.
Each of the paid plans also come with social analytics for up to 250,000 fans. The app even offers a 14-day free trial for those who want to test it before signing up.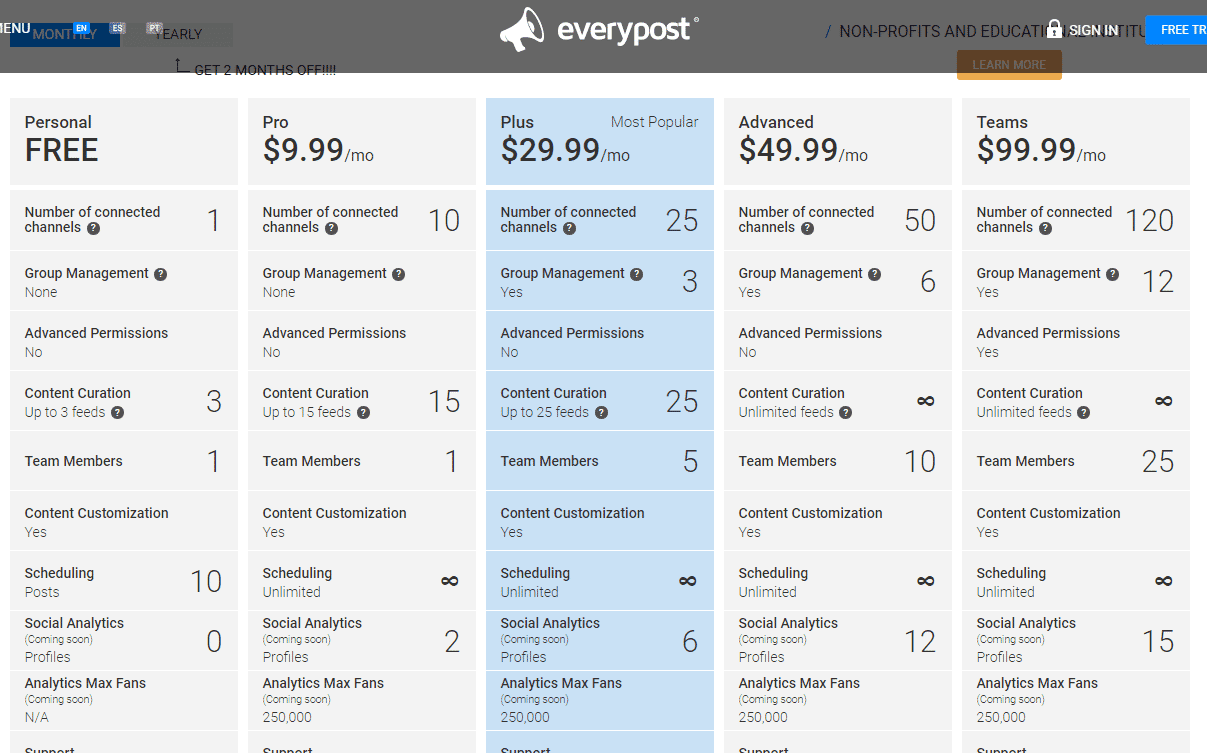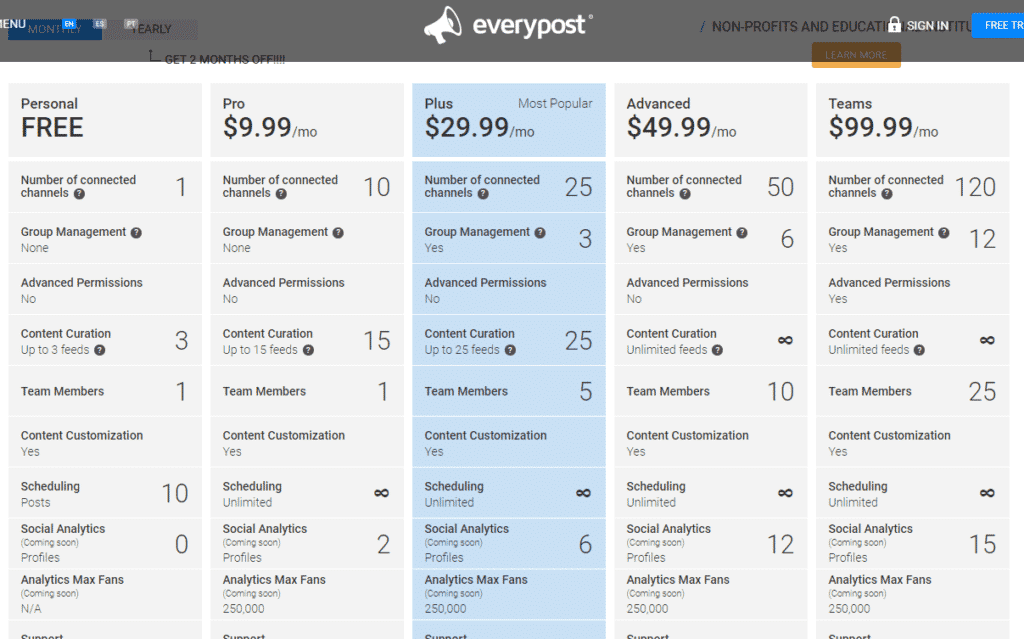 Terms and Guarantees
Terms of service
Everypost states in its Terms of Service (TOS) that you retain ownership of all the content that you publish through its platform, and that the site has no responsibility for any unauthorized use of your published content.
The site also states that you agree about not creating or posting prohibited content through its platform like:
Content that might create the risk for physical or mental harm.
Content that might lead to property damage.
Content that seeks the exploitation of children.
Content that might contribute to a crime.
The company says that it has the right to remove any such content from its platform.
Privacy
Everypost states in its privacy policy that it collects different personally and non-personally identifiable information from you. The site states that it only uses collected information for operating and maintaining its services. It also added that the information is used to provide you more accurate analytics of your traffic as well as track content and users in accordance with the applicable laws.
The site reminds that if you use its invitation service to refer a friend, it stores that friend's information to track the referral and assess the success of the invitation system. The company adds that it might share or transfer information based on business developments.
Refund
Everypost does not offer any form of refund or money-back guarantee for the use of its services. It relies on people using their free services to sample the service first.
Customer Support
Everypost provides customer support through email. You can send your questions and inquiries to support@everypost.me. They also have an FAQ section that details some of the company's services further.
Order Recommendations
With all the scheduling and content creation tools Everypost has, it is a good choice for social media marketers working with businesses or organizations. The wide range of plans means that you will be able to use it for any size of operations.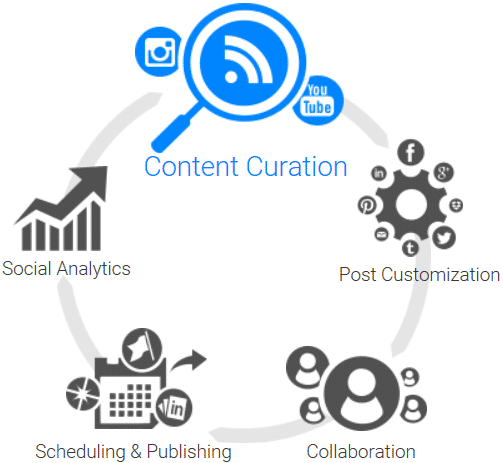 Everypost Review: Conclusion
We absolutely like the range of plans that Everypost has since it gives you a lot of flexibility. The prices are also within a reasonable range. The company adding both a free plan and a free trial is a rather nice icing on the cake.
Looking further into the features of Everypost, it has a good set of content curation and scheduling tools. It even has a few specialized features for Twitter, like mentions tracking and post URL shortening.
The only thing we didn't like is that it only offers customer support via email and there are no real-time channels. This Everypost Review is honest, and we simply find that surprising. Even with that, Everypost still comes as a good recommendation if you need an easy-to-use social media scheduling tool.