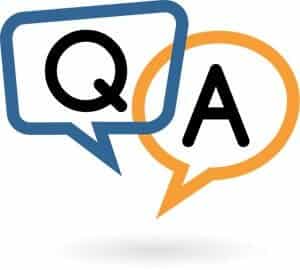 Frequently Asked Questions
We get asked a lot of questions about buying Twitter followers as well as our reviews. So to make things easier for everyone, here are frequently asked questions and our answers.
General Questions
Can you really buy Twitter followers?
Yes, you can buy twitter followers in all shapes and sizes.

How to you rate the providers you mention?
We based our ranking and rating based on a number of factors, including service quality, reliability, customer support, fair-pricing, guarantees, and feedback from others.

Are the followers that I buy going to unfollow me?
It's possible, but much less likely and covered with any of the top providers we recommend. One of our criteria for a Top Provider is that their service be reliable and include a Retention Guarantee, so even if you lose some followers, they can replace them.

Am I buying real or fake followers?
You are buying high-quality fake followers or irrelevant followers.

What's the point of buying followers?
Buying followers is about increasing your credibility, looking more reputable and giving you a kick-start on Twitter. It isn't about direct results, it's about indirect results. When you look more credible, people are more likely to take you seriously, more likely to follow you and more likely to do business with you.

How do companies and people Sell Twitter Followers?
There are two main methods: Company Managed (ie. Bots) or Follow-First Method. Company Managed is a method where followers are created and controlled by a software or minions. These accounts are customized to look real, they tweet every once in awhile and will follow whoever "buys followers" – this method delivers fake followers that look real. The Follow-First method is when a company logs into your account (after you give them your password) and will follow people relevant to you in hopes that they will follow back. This method delivers real followers that act fake and don't listen. You can learn more in our Compare Techniques page that goes through the various methods, as well as their pros and cons.

Can I buy real & genuine followers?
No. You can't buy real people… at least where we're from. If you're buying twitter followers, you're usually buying high-quality fakes or real followers who aren't genuine (in the case of the follow-back method). To get real & genuine followers, you have to promote yourself and earn them.

What if I get scammed?
If you get scammed by any provider, let us know asap! If their on our top list, we'll contact them on your behalf and re-evaluate them. If they're not on our top list, we'll put them in a special place so other users can be warned.

Is buying followers safe?
In most cases, you shouldn't have an issue. The 'Company-Managed' method, which most of our top providers use, is 100% safe and cannot harm your account. The "Follow-First" method is slightly unsafe, as you are (1) Giving out your login to strangers and (2) breaking Twitter's Terms of Service by giving out your login info.

Retweets & Likes FAQ
Why would I buy retweets and likes?
Buying retweets and likes is a highly effective social media marketing tactic for building social proof and boosting your online image. Buying retweets and likes is a quick and effective way to make your audience notice you and engage with your tweets.

How does buying retweets and likes work?
While methods vary slightly from company to company, buying retweets and likes generally works like this: Choose how many retweets and likes you want to purchase. Then you give the URL of the tweet, and pay. After that, just sit back and watch the retweets and likes roll in.

Where is the best place to buy retweets and likes?
Most providers of Twitter followers also provide retweets and likes, so we've tested many services already. If you want to buy retweets, likes, or any kind of engagement, be sure to do research before picking any provider – the last thing you want is a flood of engagements from spammy (or worse, pornographic) accounts.

How will buying retweets and likes help me achieve success?
Buying Twitter engagements won't instantly turn you into a Twitter success story. However, when you buy retweets and likes, your tweet stays on top of your followers' feeds and search results longer, and they'll be more likely to see it. It also pushes your existing followers to engage with your tweets with a retweet or like of their own.

Will Twitter ban my account for buying retweets and likes?
Not if you buy from a quality provider. If you buy from a low-quality, untrustworthy provider that sends 10,000 retweets from spammy accounts in less than a minute, then yes, there's a good chance Twitter will notice and shut your account down (while also deleting all the followers that swarmed to you). But if you buy from a top-quality provider who sends retweets over the course of a few days from active accounts, Twitter won't mess with your account.
Always be sure to read reviews for retweets and likes to make sure you're not buying something bad.

Where do the likes and retweets come from?
This too depends on the quality. Low-quality providers create an army of bot accounts using software that will then be ordered to like or retweet you when you place an order. This can backfire on you if the followers are all fake, and you may risk being penalized by Twitter.
The top-quality providers, on the other hand, will come from real, active Twitter users that won't mar your account or alert Twitter.
Auto Retweets & Likes FAQ
What are automatic retweets and likes?
When you buy automatic retweets and likes you'll get a continual stream of engagements for as long as you continue paying a monthly subscription.

Why would I buy automatic retweets and likes?
To get more attention and engagement on your tweets. Not only will other Twitter users take you more seriously and be more likely to like and retweet you, but you'll also appear higher in feeds and in search results.

How do automatic retweets and likes work?
To buy automatic retweets and likes you pay a monthly fee and you'll receive a constant stream of engagements every time you post a new tweet. The accounts that retweet and like you will either be bots or paid-for real, active account.

How do automatic retweets and likes look?
At first glance, they will all look the same as they show up as retweets and likes every new tweet you put up. With a little digging though, differences will appear depending on the company you purchase from. High-quality companies will use real, active Twitter accounts to engage with your tweets. Low-quality providers, on the other hand, will use spammy, inactive accounts to retweet and like your tweets.

Who will be liking and retweeting my tweets?
It depends on who you purchase from. Low-quality providers will use bots to retweet and like your tweets, while high-quality providers will use real, active-looking accounts.

Will Twitter ban my account for buying automatic retweets and likes?
If you choose a high-quality, trustworthy provider recommended by us, there's no chance that Twitter will be able to tell you've bought engagements and they'll have no reason to take action against your account. However, if you buy from a low-quality provider there's a good chance that Twitter will find out. In this scenario, at the very least, they'll eliminate your purchased engagements, but they may even ban your account from their platform under certain circumstance.

Will my followers know that I'm buying automatic likes and retweets?
The only way your followers will find out is if you buy from low-quality providers whose fake Twitter accounts have nonsense bios in foreign languages and an egg for a profile picture. When you buy from high-quality providers, however, it's impossible for your real followers to tell the difference, even if they do some digging.
Business Questions
How can we get our website reviewed and listed?
Contact us. We'll review your service and support, and if we like you, we'll list you on our website!