FlyMeSocial is a company you can trust will deliver Twitter followers that look authentic.
The look and behavior of their Twitter followers make them look very much like real Twitter users. Their prices are also very affordable, making them a solid provider.
Buy with confidence knowing they have a 100% Money-Back Guarantee, but take note that there is no stated Replacement policy for followers who leave.
So, if you're looking for quality and affordability in Twitter followers, FlyMeSocial is a good choice.

PRICES
FOR 1000 Followers

Smallest package is $5 per 500 followers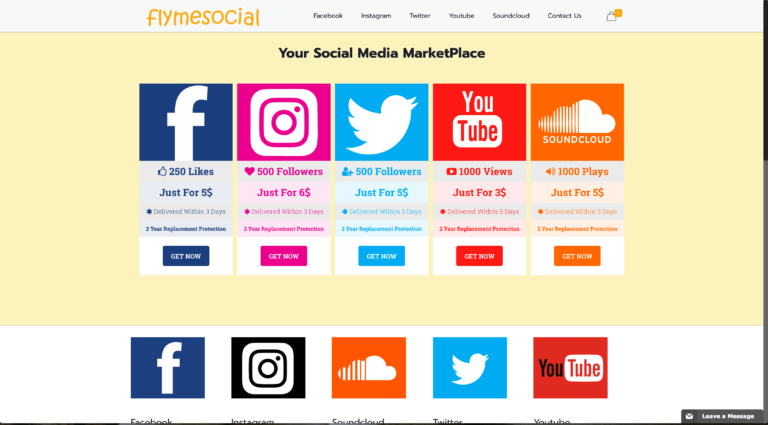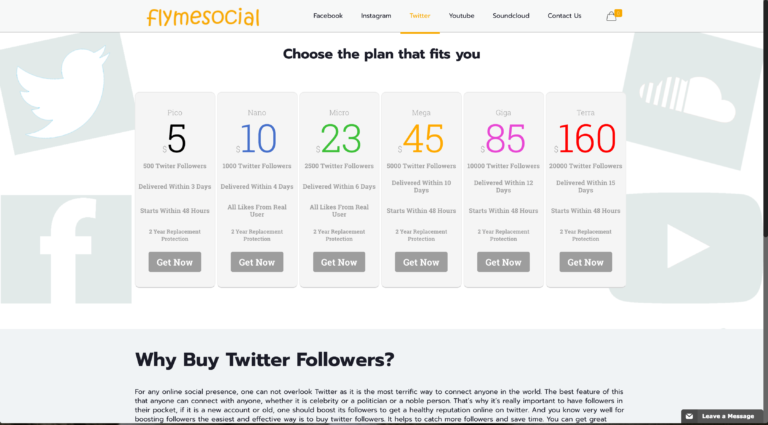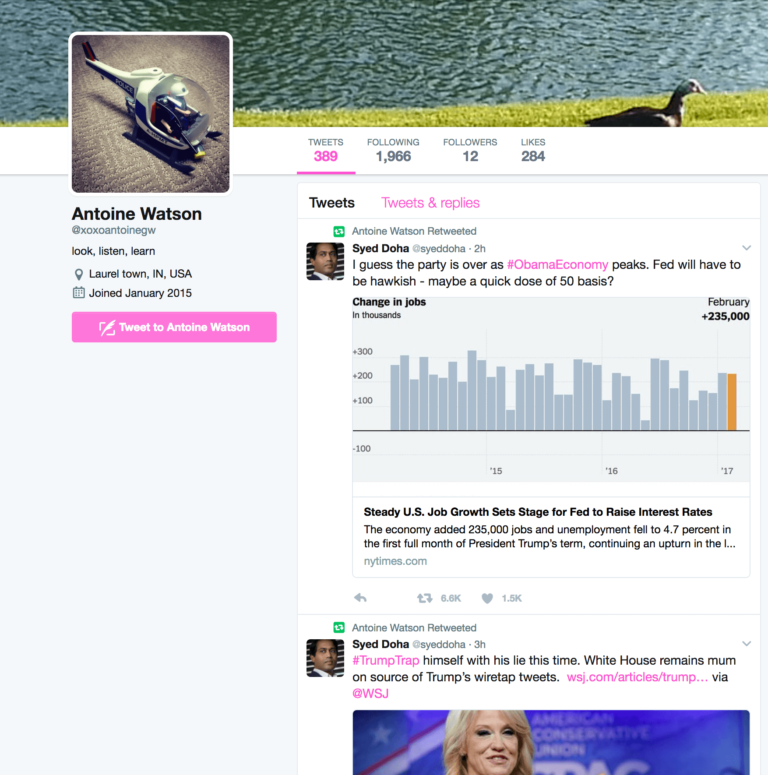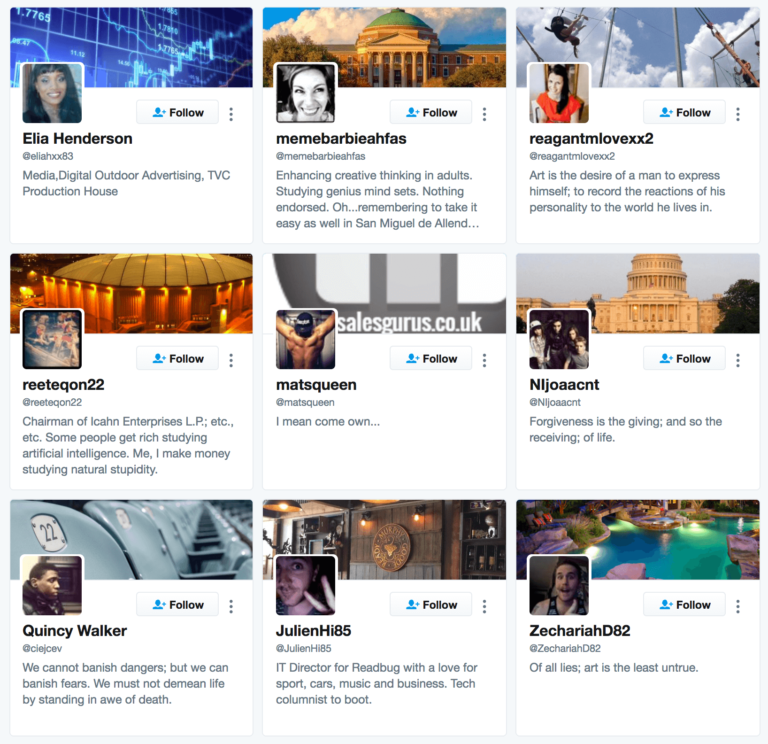 Let our review help you make an informed decision
FlyMeSocial is registered in Canada, and offers social media boosting services. The company has been around since at least 2013, and offers services for Twitter, Facebook, Instagram, SoundCloud and YouTube.
Their promise: to help you claim your rightful place in social media. Overall, their website comes across as pretty professional, and they seem to be a reputable company that can deliver what they promise.
Service Plans and Options
For Twitter, FlyMeSocial offers Twitter Followers and Retweets. They have several Followers Plans priced from $5 to $160.
Twitter Followers
| | | |
| --- | --- | --- |
| Followers | TURNAROUND TIME | PRICE |
| 500 | Delivered within 3 Days | $5 |
| 1,000 | Delivered within 4 Days | $10 |
| 2,500 | Delivered within 6 Days | $23 |
| 5,000 | Delivered within 10 Days | $45 |
| 10,000 | Delivered within 12 Days | $85 |
| 20,000 | Delivered within 15 Days | $160 |
100% Money-Back Guarantee upon request.

Customers can get a full refund if the company cannot work out problems they have with their orders.
Retensions & Replacements
The company does not offer a Retention and Replacement Guarantee for any lost followers.
It's very easy to find contact details for FlyMeSocial. Just click the Contact Us link in the top-right, or scroll down and you'll find some info.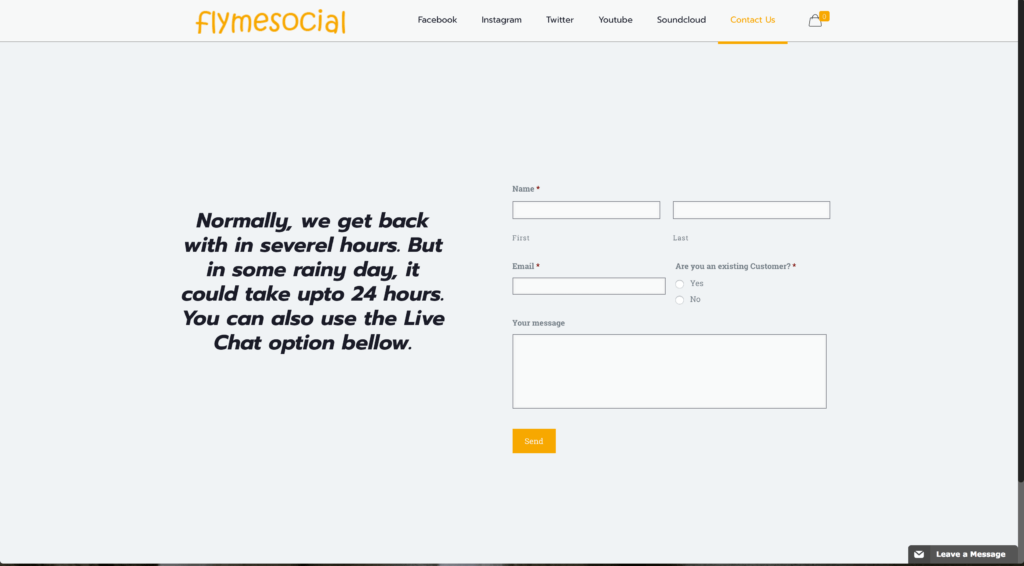 You can reach them by the on-page contact form, a live chat box, or you can send them a direct email: support@flymesocialtoday.com.
Pre-Order Questions
Before ordering, we sent a set of questions to test their customer support. We got a reply back a few days later, answering our questions one by one. A decent response overall.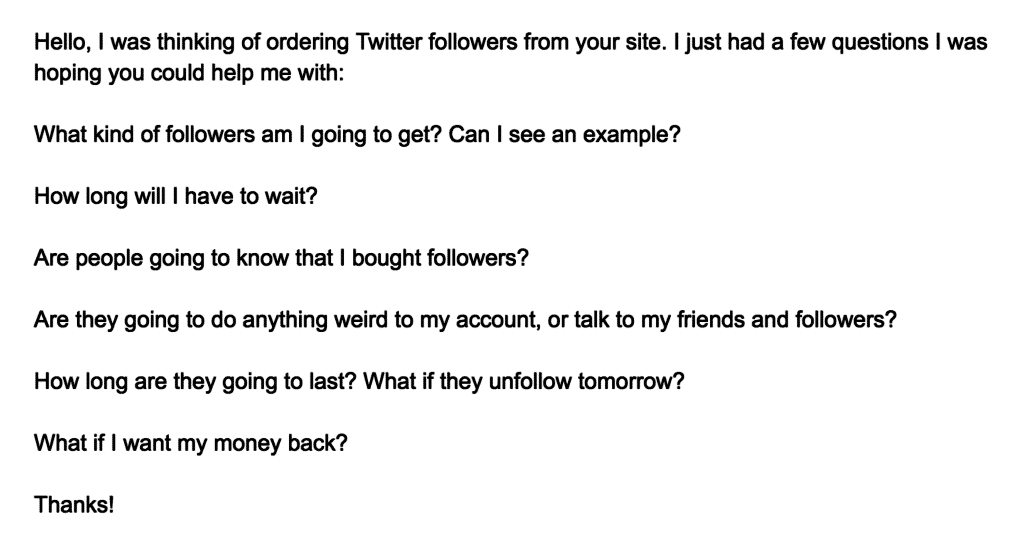 Post-Order Response

Twitter Followers from FlyMeSocial will make you look more popular, and bring your brand more attention. They could help your posts go viral, and may help attract leads and sales.
The expected delivery period for FlyMeSocial's smaller Twitter Followers plans is within 3-4 days. Our 1,000 Twitter followers started arriving within 12 hours from our purchase, and our order was completed within 24 hours.
The rate of delivery was fairly natural at a thousand followers per day, though it could be seen as a bit too fast.
Number of Days to Achieve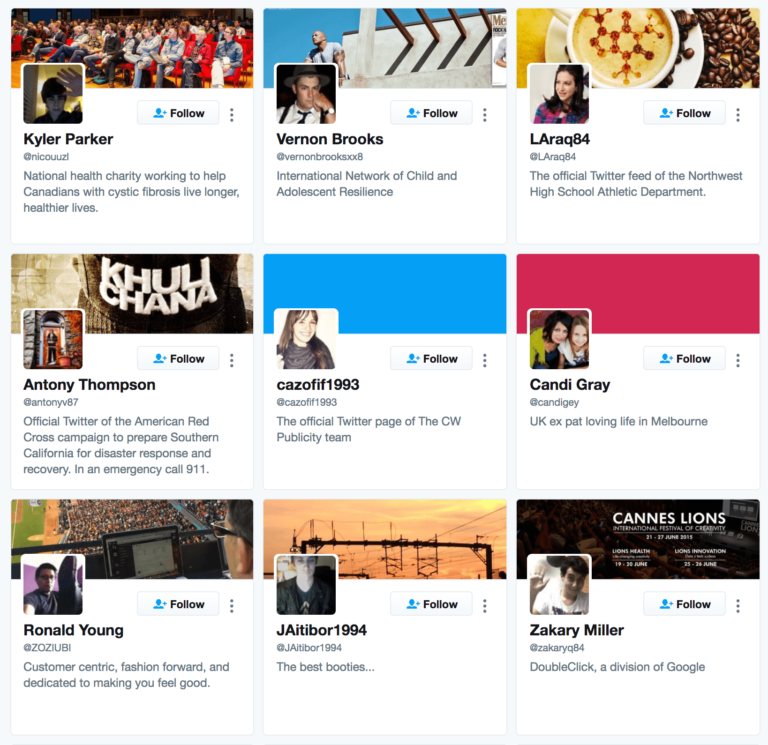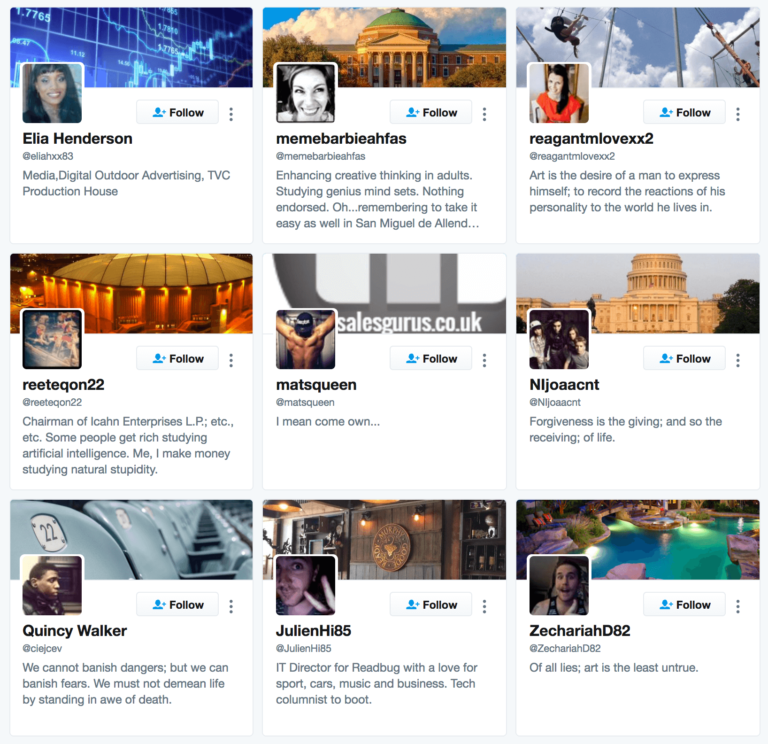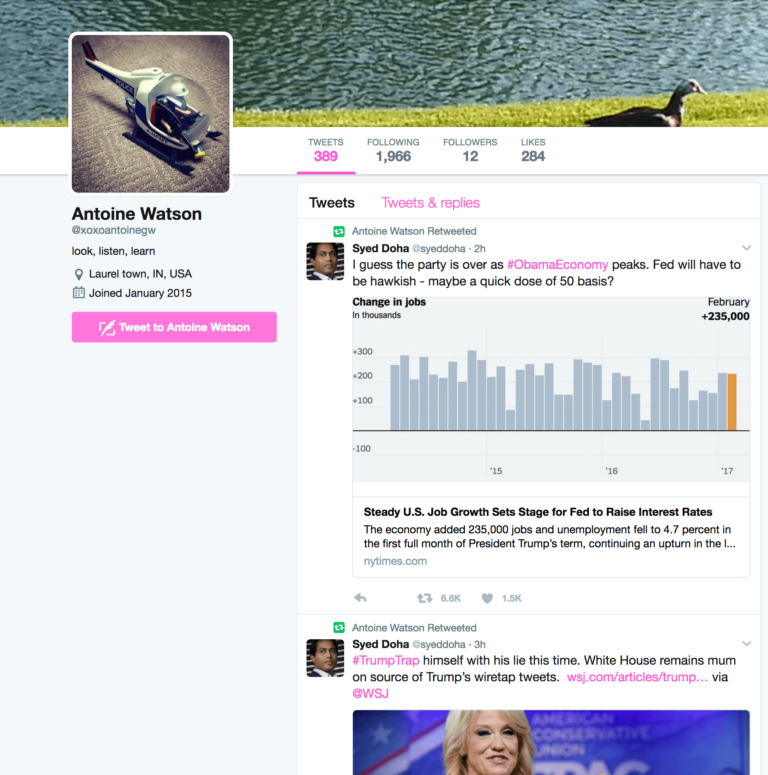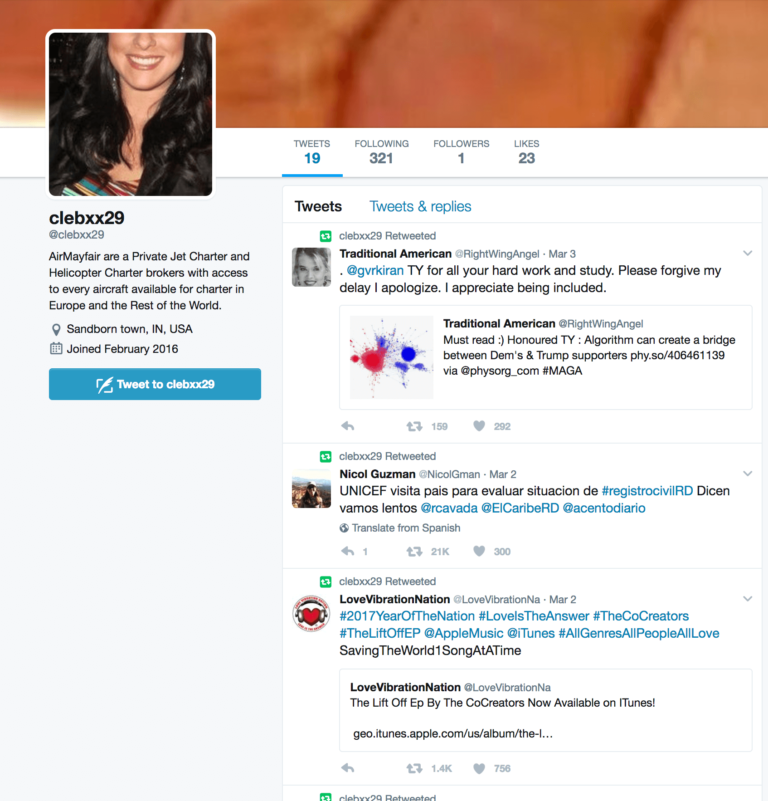 FlyMeSocial provides Twitter followers that are of good quality. You can expect them to look like real users with unique photos, bios and tweets. Overall, it would be hard to figure out that these are bought followers.
| | | | |
| --- | --- | --- | --- |
|   | Profile Photos |   | Unique Bios |
|   | Good F/F Ratio |   | Active Tweeter |
|   | Engage Your Tweets |   | SFW-Only Followers |
| 100% | TwitterAudit Check | | |
The 1,000 Twitter followers we bought did not unfollow. To this date, we still have 1,054 followers.
FlyMeSocial is a legitimate company that offers Twitter followers that look and behave like real ones.
Their followers are mostly English speakers with unique profile pictures and bios. They tweet actively, creating the impression that there are actual people behind each account. It would be tough to figure out that these followers were bought.
A 100% Money-Back Guarantee is also provided so you know they look after their customers' welfare. However, customer support was unresponsive.
Overall, we recommend FlyMeSocial to anyone who wants authentic-looking Twitter Followers for a good price.
Average rating:
7 reviews
Jul 12, 2018
Reliable
I'm a big time buyer of Twitter followers, and a broker for that matter. While bots and dormant followers are what other players in the industry offer, fly me gave me the difference I had yearned for. This is all about the presence of real tweeting and active accounts in the followers they sold me. That's where reliability comes in.
Jul 11, 2018
Admirable
I got wowed by the way they handled my request for twitter followers, how they immediately added them to my account and the conclusion of the whole trade in less than a week.
Jul 10, 2018
Unbeatable!
They're simply fly! I got my twitter followers added in two days and more to that, they weren't bots like I had experienced with another website. Try them any day!
Jul 9, 2018
Very professional
They handled my order with utmost professionalism and I got the Twitter followers I was looking for.
Jul 6, 2018
Trustworthy
My experience having purchased 6k followers is that they're honest and they actually deliver. They can be trusted.
Jul 5, 2018
Genuine
FlyMe Social were able to push my social proof up a great deal with the Twitter followers I bought off their site. It's been 3 months and I have no regrets over the service. I still have the numbers with me.
Jul 4, 2018
Outstanding
If you're seeking to grow your Twitter followers, your search should end here.