FollowerSale Reviews
Company: FollowerSale (USA)
Website: www.followersale.com
Founded: 2012
Service Reviewed: Twitter Followers
Methods: Internal Network / Follow-First
Price: $12 and up
Editors' Rating: ★★★☆☆
---
FollowerSale Review Summary (Short & Sweet)
FollowerSale is a Twitter follower provider based in the US that has been in business since 2012. We liked the fact that FollowerSale offers four different services for Twitter followers, their prices are fair with a turnaround time of 48 hours for their smallest plan.
Unfortunately, that's when things take a turn for the worse. Their support team doesn't answer their phone and emails take about 2-3 days to receive a reply. Their follower retention is consistent with lower-quality providers and the only provide a 45 to 90-day warranty.
Overall, we weren't happy with FollowerSale's service. While they delivered on time, it seemed over-priced for the quality and lack of support. We would recommend going with a different provider.
---
FollowerSale – Our Detailed Review
About FollowerSale

FollowerSale has been around for a while and we've tested them out a few times in the past with varied results. They've never really "wowed" us. Their site is a little awkward to navigate, and you have to really hunt for the active widgets and links. There are no visible menus, which is a bit frustrating.
Before you Order – Plans & Pricing
FollowerSale offers three different Follower services: Inactive, Real and Targeted. The prices from FollowerSale vary based on the service you select. For example, you can buy 1,000 inactive followers for just $12, but that same $12 will only buy you 100 "real" followers. Their Targeted followers are even more expensive, starting at $20 for 100. The prices for larger packages basically follows this trend, all the way up to 500,000 inactive followers for $1,699; 250,000 "real" followers for $2,899; and 100,000 Targeted followers for $999.
FollowerSale uses bots for all of their services (contrary to their claims). Some bots are low quality (hence their cheaper inactive followers service) while other bots are more real-looking and tweet regularly (their Real, Active followers service). Their Targeted service is similar to their Real, Active followers except they tweet about things within a particular industry – so you'll receive followers with a close-industry match to your account.
In summary, FollowerSale's plans are fairly complex, with prices at or above the industry average. They claim to offer "Real Twitter Followers", but we have debunked this during our tests. If you choose FollowerSale, we recommend going with their "Real, Active" Followers due to better quality and a longer warranty.
The Order Process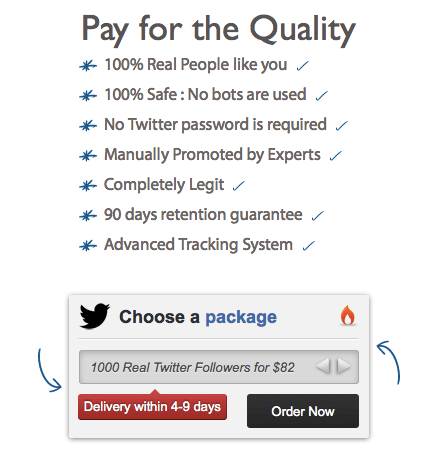 FollowerSale's website is very difficult to navigate and its far from the prettiest website we've reviewed. Everything you need is scattered on their homepage, with no navigation or menu to speak of.
Once you find and choose the plan you want, a pop-up then appears asking only for your Twitter handle and the referring website. When you then click on the "Order Now" button, you are immediately taken to PayPal for check out. They don't ask for a name or email address, so that's is a concern as they won't be able to contact you if there were an issue.
This is also a huge privacy / confidentiality issue as they won't have the ability to verify whether you're a customer or someone fishing for information when someone contact them regarding an order.

Turnaround Time
The delivery times that they promise vary with the size of the package ordered. As you scroll through options, you'll notice that the text in the red box changes as the order size changes.
According to them, inactive followers take anywhere from 2-4 days for the smallest package, all the way up to 4-18 days for the biggest ones. The "real" followers take a lot longer, especially for larger packages where it can take up to 2 months for them to complete your order.
Twitter Followers & Retweet Quality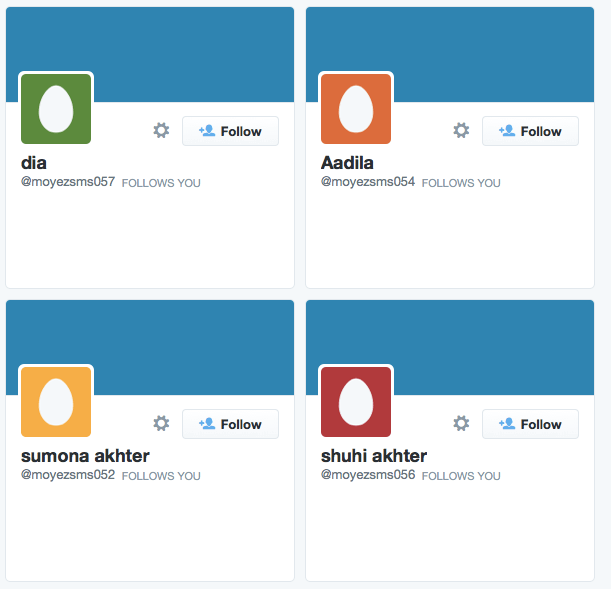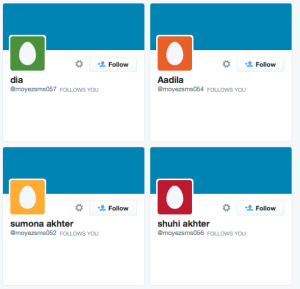 Their inactive followers are not very impressive, containing only the bare minimum of information and tweets. (Don't believe the example given on the homepage of their site.)
The active followers that they deliver certainly look better and do tweet every once in awhile, but their claim of being "real people" is completely false – we'll call them "Higher-Quality" bots. Furthermore, it seems highly unlikely that your account would be "manually promoted by experts" as it claims on their website. In any case, the Real, Active and Targeted followers are of higher quality, but they were still way over-priced. We find similar quality Twitter Followers by default from other companies such as those found on our Top Twitter Follower providers list, many of which charge the same rate as their Twitter followers service with high quality accounts.
Follower Retention Rate (Do they last?)
The first disappointing thing about their retention rate is that the only guarantee the "real" followers for 90 days, and the inactive followers / targeted followers for 45 days. Right off the bat, this does not inspire confidence. The industry average is 1 year (365 days), which tops companies such as TwitterBoost, Devumi and FastFollowers offer.
Beyond their policies and guarantees, our experience with the actual retention of their followers is even more disappointing. We started losing followers a few days after ordering, and things just got worse over the course of a week or so. We saw that they did, in fact, replace some of the lost followers eventually, but the total number never did regain the full amount of our initial order.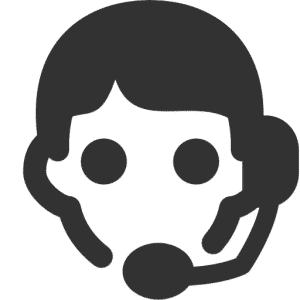 Customer Support
FollowerSale raves about their customer support. In fact, the first thing you see on their website (above their logo) is a phone number. While this may give the illusion of excellent support that you can call at anytime, it's actually misleading.
We attempted to call them on multiple occasions and they either hang up or sent us to voicemail. We have even left voicemails with callback numbers, but never received a call back.
Their email support is a little better but not by much. We contacted FollowerSale on multiple occasions and received responses 2 days later.
Conclusion
FollowerSale appears to be a legitimate company, such that it is. The package options and quality of their real followers are pretty much in line with industry standards, while their inactive followers are definitely below par.
However, they strike us as little more than an automated website, abandoned by human interaction long ago. Their plans are far more complex than need-be and their prices are well-above average. They offer a limited replacement guarantee and refund policy, which we don't like whatsoever.
While FollowerSale is far from the worst provider we've tested, we still wouldn't recommend them. We would recommend considering one of the Top Follower providers instead for your Twitter follower needs.
---
Customer Reviews – Share Your Experience
FollowerSale
Average rating:
20 reviews
Jun 5, 2019
Pleased
The followers were superb with a majority having all the desirable qualities that you would find in authentic followers. Customer support was fast in getting to us and responding. Thank you guys .
May 3, 2019
Excellent
They delivered superb looking followers. Most had pictures, bios and actively engaged us. The speed of delivery was decent enough as they beat the deadline. Overall it is an excellent service.
May 3, 2019
Fantastic service
I got my followers on the same day that i ordered. The followers were all of good quality. Customer support was impressive making sure that i got exactly what i wanted. I was impressed by their speed, they answered questions thoroughly.
May 3, 2019
Good job
The quality of followers i got was exceptional. The delivery speed was great as well. The customer support team was very professional during my engagement with them , answering my questions promptly.
May 3, 2019
Excellent delivery
This is my fourth time using this service and they keep delivering quality followers each time i work with them. They also deliver within the agreed time. I dont think i am going to use any other service when it comes to twitter followers.
May 3, 2019
Efficient
They were quick just as they had indicated they would be in delivering the followers. The quality of followers was great just exactly what i was looking forward to. I am satisfied with the service
May 3, 2019
Outstanding work
My followers started streaming as soon as i had paid and i got the full package the following day. Other than their fast speed of delivery they delivered quality followers.
May 3, 2019
Excellent service
I got all the followers delivered on the same day. The quality of the followers was amazing. We didnt expect to get such a huge number of followers that looked like real followers. Most had profile pictures as well as complete bios.
Dec 12, 2018
Great service
My followers were delivered on the same day and were of high quality. the customer support was extremely helpful and responsive. This is a service that i can recommend to anyone who wants to increase their twitter following.
Nov 20, 2018
Grateful
I am happy i bumped into this service while doing research on similar service. The price was close to what i had in my budget and i dont regret going over budget since the followers i got are value for money.