Hootsuite Review
Short and Sweet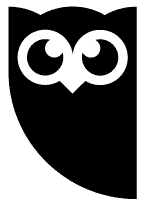 Hootsuite was one of the first social media management tools, and is now one of the most popular. You no longer need to log in to every one of your social accounts to schedule a post, message, or tweet—Hootsuite can do that for you. There's also no need to install a separate app; you can use Hootsuite through its web-based dashboard. It works with more than 35 social media platforms, including Facebook, Twitter, Instagram, LinkedIn, and Pinterest.
Hootsuite isn't only for scheduling campaigns and posting on social media. You can also track conversations, mentions, comments, and other stream types across all your linked accounts. The tool also works as an analytics tool; it can monitor your campaign's performance, provide a detailed report, and help you plan your social media marketing strategy. Overall, Hootsuite is a solid tool for social media management, especially for small to medium-sized businesses.
About Hootsuite
Hootsuite was founded by Ryan Holmes in 2008. Since then, it has grown to become one of the biggest and most well-known social media management tools. Hootsuite has a headquarter based in Vancouver Canada, and has offices in eight different countries.
Hootsuite lets you integrate your social profiles. These profiles could be your Facebook, Twitter, Instagram, or LinkedIn account. It could also be a Facebook page or group, a WordPress blog, or a YouTube channel. Note that one page, group, blog, channel, or personal account is counted as one social profile.
Hootsuite Review: Service Plans
You can start exploring Hootsuite's features with a free 30-day trial account. The free plan lets you link up to three profiles only. If you want to add more, choose one of the following paid plans:
Professional: $19 per month, billed annually. It is for one user and can be used with ten social profiles.
Team: $99 per month, billed annually. It is for three users and can be used with 20 social profiles. It has additional features like custom analytics reports, the ability to assign tasks to team members, and one custom-branded URL.
Enterprise: Pricing is available upon request. This plan could accommodate up to 50 social profiles and contains more customizable features and advanced analytics functionality.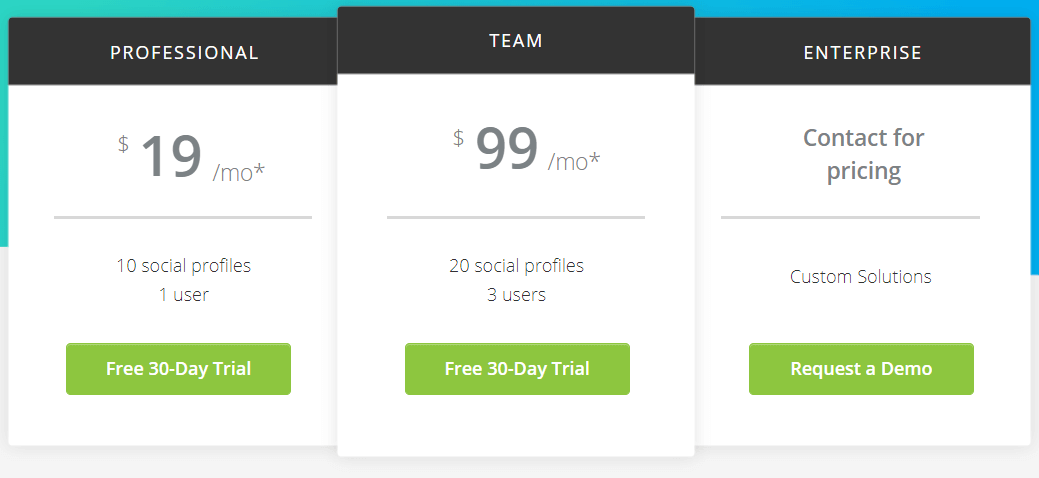 With these paid plans, there should be at least one package that can meet your individual or business requirements in social media management.
Terms and Guarantees
Access to social profiles
If you decide to use Hootsuite as your social media management tool, know that you will be authorizing Hootsuite to access certain information on your enrolled profiles. For instance, if you choose to link your Facebook account, Hootsuite will ask which specific group, page, or profile are you going to add on its dashboard. This is necessary so you won't need to log in every single time you need to post or reply to a conversation.
Privacy policy
Hootsuite mentioned in its privacy policy that it collects account data (like billing information, log data, and location) so it can continue to provide quality services. Hootsuite will only do so in certain situations, like if the user consented to the data collection.
Regarding content, the privacy policy of the third-party platform will apply once the content has been submitted. For example, if you post a message on Twitter through Hootsuite, Twitter's privacy policy will now apply to that message.
Hootsuite Review: Refund policy
While anyone can sign up for a free trial, they will be charged on the first day after this trial is over unless they cancel. For paid subscribers, they can cancel or downgrade their plan anytime. However, they won't get a refund as they have to pay for the rest of the term.
Customer Support
Hootsuite has customer support available in the languages of all the eight countries where it has offices. Hootsuite also provides support through the following channels:
Help Center: Here you can find a search bar for finding self-help articles, a popular articles section, important updates, and links to the Hootsuite Academy, blogs, webinars, and other resources.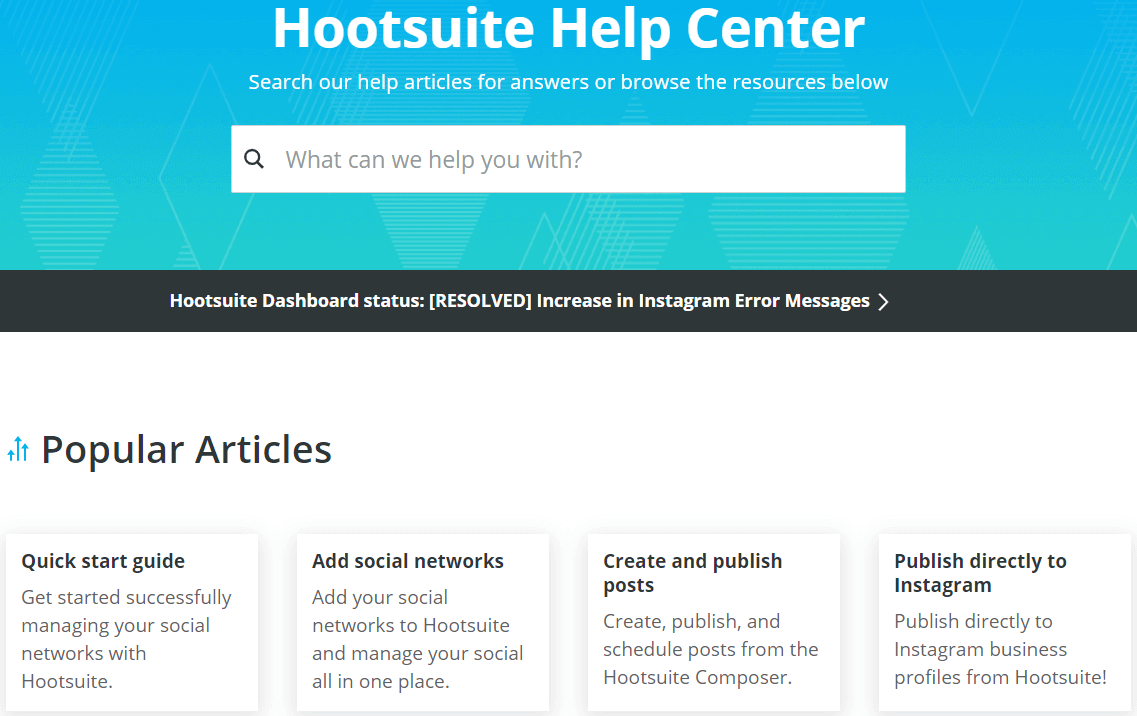 Social help: You can get 24/7 help through Twitter (@Hootsuite_Help) or Facebook (/Hootsuite). Hootsuite has extra accounts on Twitter and more channels on other platforms.

Email support: You can send your question by clicking "Get Support Now" on Hootsuite's contact page.
Hootsuite lets you get the help you need by browsing the Help Center yourself, or asking your question through email and several social media channels.
Recommendations
The fact that you can try Hootsuite free for 30 days is a good thing, which may be one reason why it remains popular. Register for a free account, and see for yourself if this tool is exactly what you need.
While we don't see any huge drawbacks, the prices of Hootsuite's paid plans can get expensive very quickly if you choose to add more profiles, get more add-ons, or choose Team or Enterprise to enjoy Hootsuite's more powerful features. If you like what Hootsuite offers and you have the budget for the paid plans, Hootsuite is good for you or your team so you can all manage multiple social profiles with just one tool.
Conclusion
Despite being a pioneer in social media management, Hootsuite held its ground against its younger competitors. You've come this far in our Hootsuite Review, so you should know it works with over 35 social media platforms, so you get a certain guarantee that it can cover most (if not all) of your social media accounts. It provides that much-needed convenience to manage multiple profiles with just a single tool. It helps too that the user interface is neat and easy to learn, and it offers various support channels if you need help.
Other tools may be stronger either in social media management or in the analytics part, but Hootsuite is quite balanced in both categories. While the pricing of the paid plans may turn off potential subscribers, anyone has 30 days to try Hootsuite and see that it is worth the price.
Buy Twitter Followers Reviews
Average rating:
1 reviews
Oct 22, 2019
Great software!
Very good Twitter software, helps get more followers!