We ordered 1,000 Twitter Followers from SocialKing to test the quality of their service. Overall we were very pleased, because our Followers came on time and they are good quality.
Customer support responded quickly with some very informative answers. They told us about their refund and retention policies, which are excellent, but you won't find those policies listed on the site which can be confusing. Although their website seems to be missing a few components, we recommend them for their high-quality followers and good service.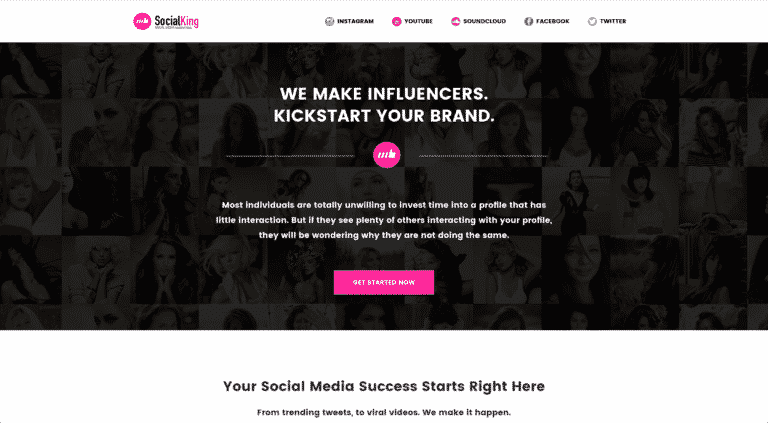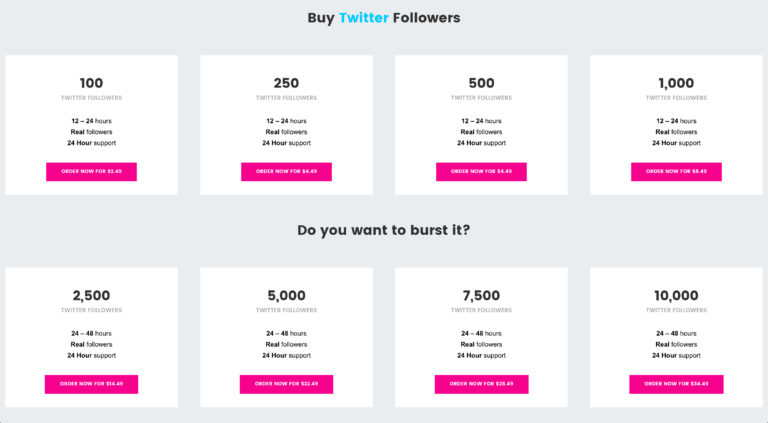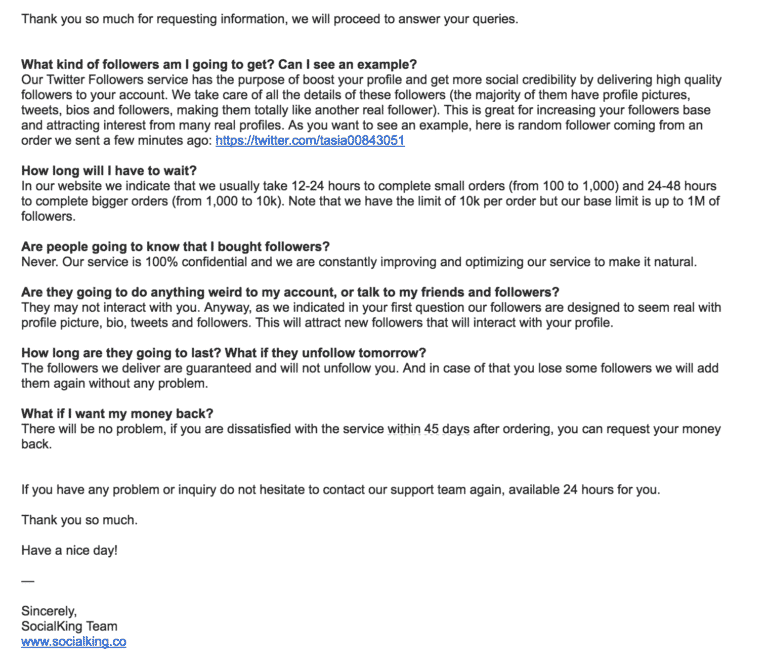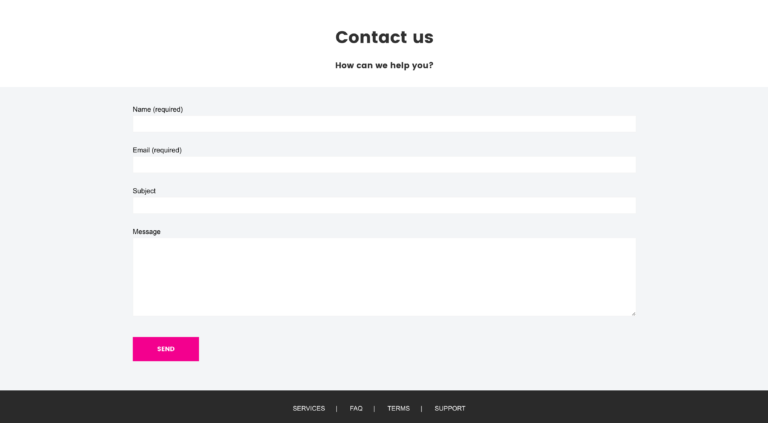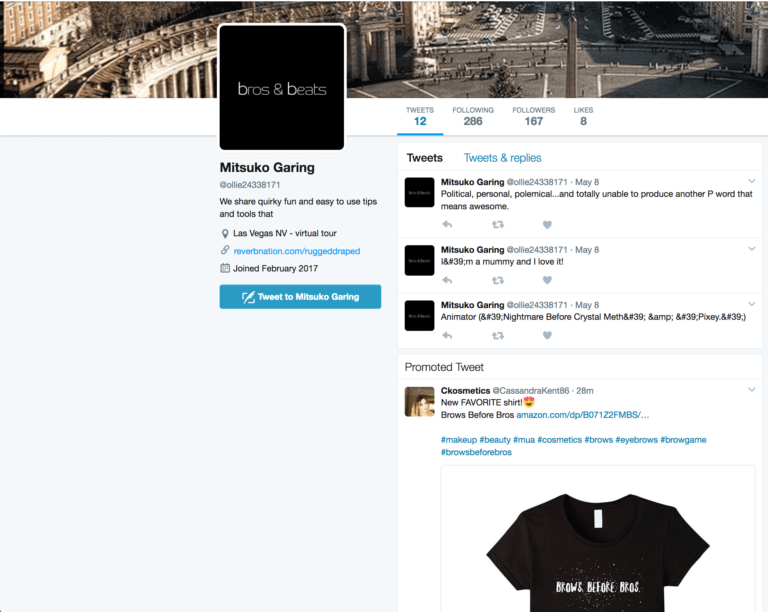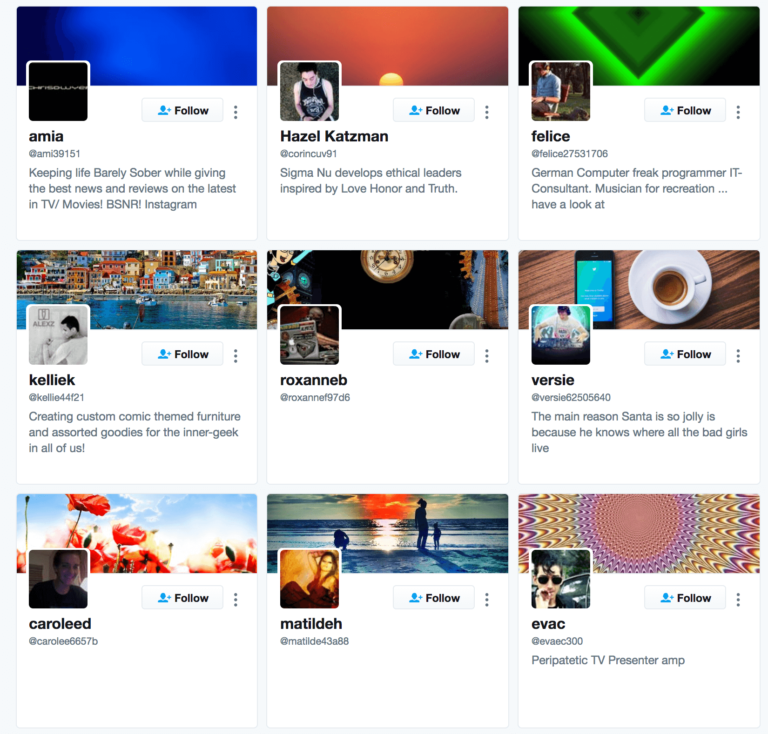 Let our review help you make an informed decision
SocialKing is a simple website, offering social media boosting services for a few different platforms. There isn't much information to be found on the site about the services they offer, though their prices are below average.
Unfortunately, some parts of SocialKing seem a bit unfinished, and you won't find a Terms of Service, refund policy, or retention policy anywhere on the site. Despite this, based on our experience they are a legit company who will deliver the service they offer.
Service Plans and Options
For Twitter, SocialKing offers Twitter Followers and Retweets. Their prices are a bit below average, and you can order packages from them until you purchase a total of 1 million followers.
| | | |
| --- | --- | --- |
| FOLLOWERS | TURNAROUND | PRICE |
| 100 | 12-24 Hours | $2.49 |
| 250 | 12-24 Hours | $4.49 |
| 500 | 12-24 Hours | $6.49 |
| 1,000 | 12-24 Hours | $8.49 |
| 2,500 | 24-48 Hours | $14.49 |
| 5,000 | 24-48 Hours | $22.49 |
| 7,500 | 24-48 Hours | $28.49 |
| 10,000 | 24-48 Hours | $33.49 |
No Options or Add-Ons Available
SocialKing does not have a Terms and Conditions on their site.
SocialKing does not have a Privacy Policy on their site.
SocialKing does not have a Refund Policy on their site, but according to customer support they do have a money-back guarantee policy.
According to customer support, "There will be no problem, if you are dissatisfied with the service within 45 days after ordering, you can request your money back."
Retensions & Replacements
SocialKing does not have a Retention Policy on their site, but according to customer support they will replace lost followers.
According to customer support, "The followers we deliver are guaranteed and will not unfollow you. And in case of that you lose some followers we will add them again without any problem."
You can easily get in touch with SocialKing through their contact page. Just scroll down and click the Support link at the very bottom.
We sent SocialKing a few messages before ordering to test out their customer support. They answered very quickly and in a friendly manner, addressing all of our questions one by one. A very informative and easy-to-read response. Excellent!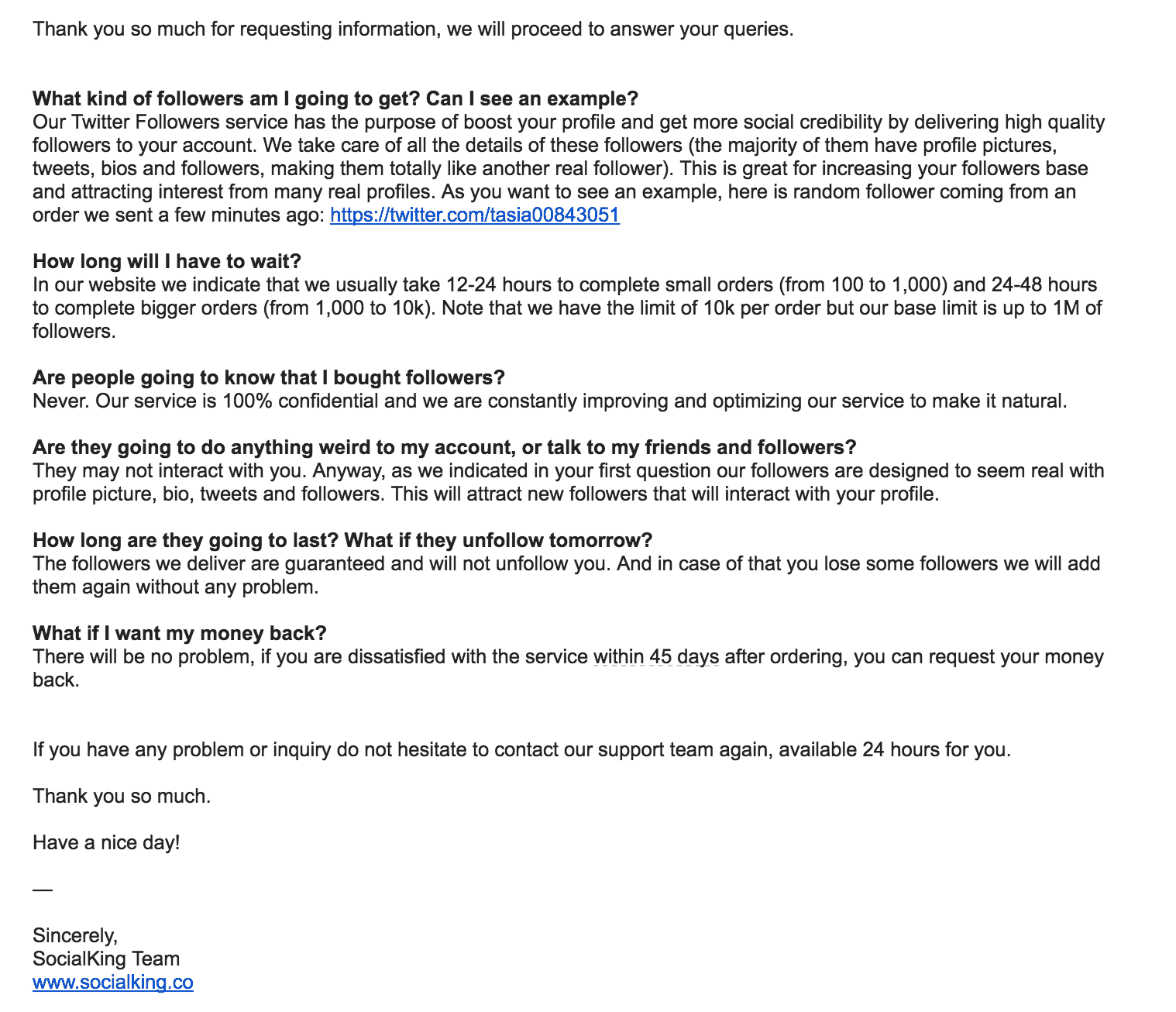 We recommend the Twitter services of SocialKing to anyone who wants to improve their reputation with bought followers. The followers they provide look authentic and reputable, so their services are good for regular people and businesses alike.
Our followers began arriving soon after we paid, and the delivery was complete within 12 hours of placing the order. Fast and easy.
Number of Days to Achieve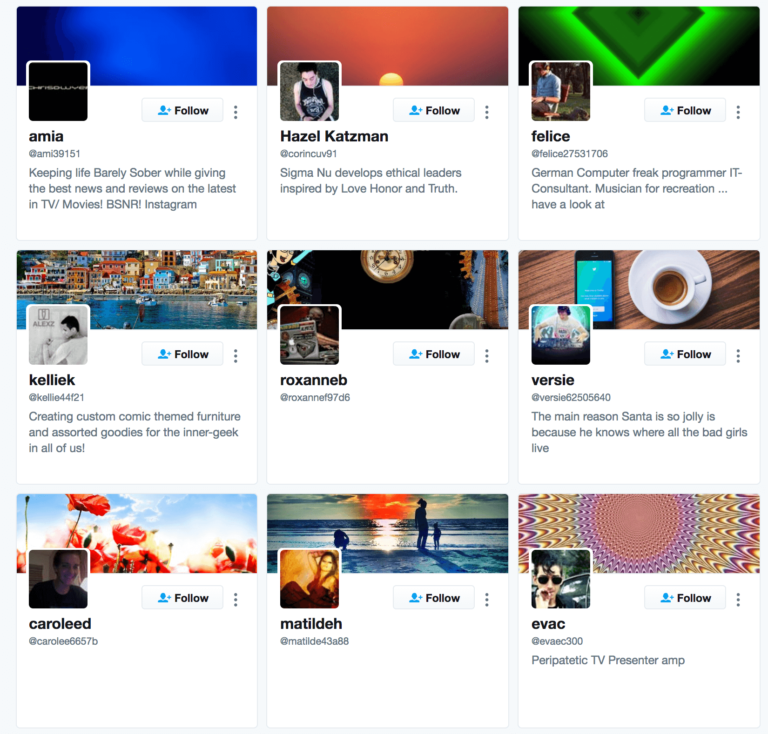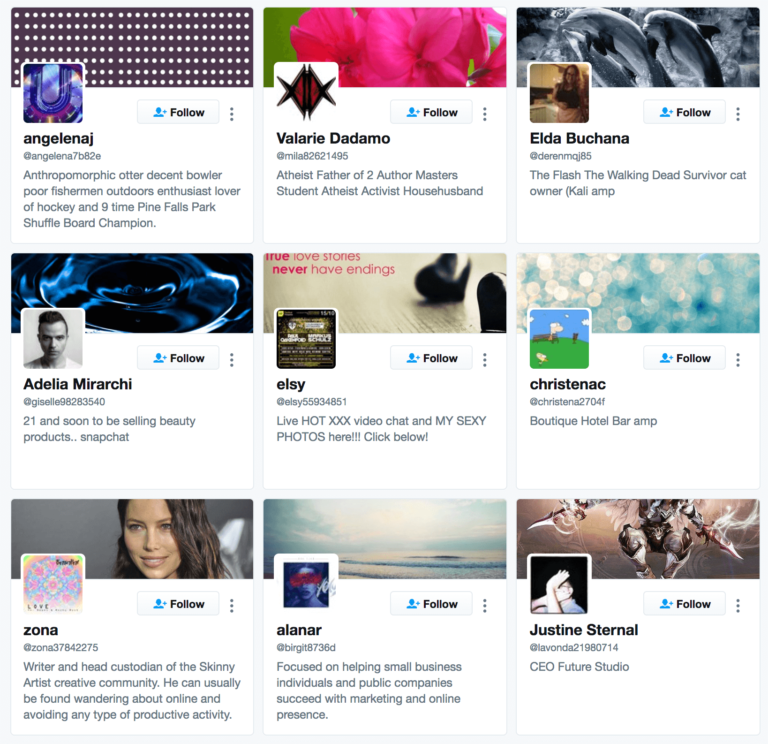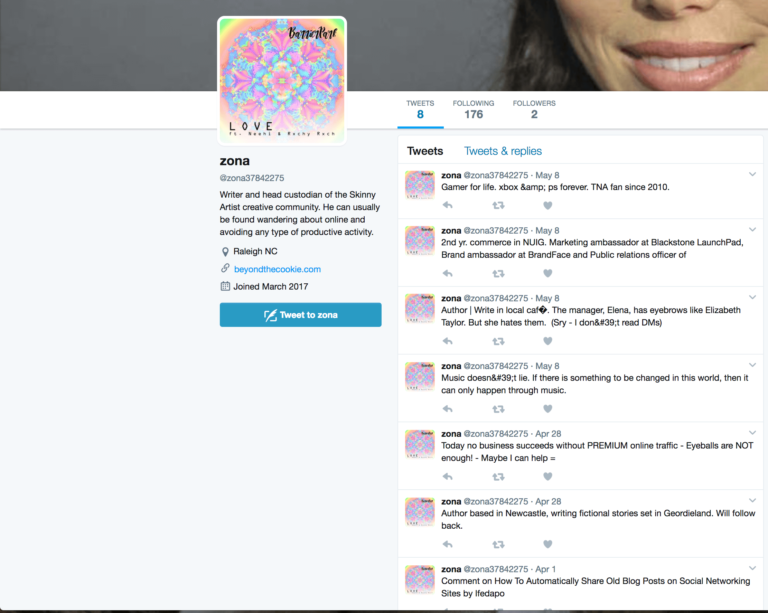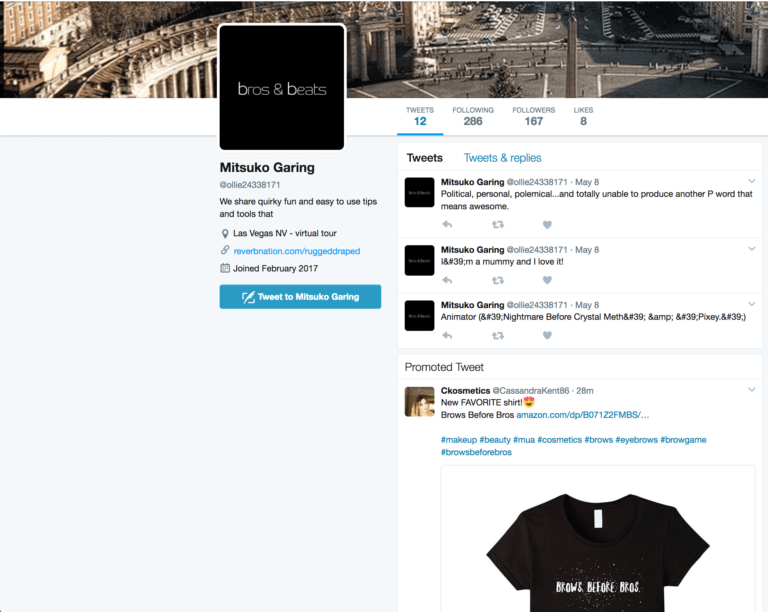 We've always received high-quality followers when we order from Devumi. These "High-Quality" followers look real, with profile photos, bios, tweets and followers of their own.
| | | | |
| --- | --- | --- | --- |
|   | Profile Photos |   | Unique Bios |
|   | Good F/F Ratio |   | Active Tweeter |
|   | Engage Your Tweets |   | SFW-Only Followers |
|   | TwitterAudit Check | | |
We received 28 extra followers, for a total of 1,028 Twitter Followers. We've only lost 1 follower as of this review, so we still have more followers than we ordered – pretty good as far as retention goes, but if they continue to drop we will eventually go below 1,000.
We ordered 1,000 Twitter Followers from SocialKing, and everything went pretty much exactly as expected. Our Followers came on time, and they look very good on the whole – no problem with the order at all.
There was no refund or retention policy to be found on the site, and the same goes for a Terms of Service and Privacy Policy. However, we learned from their responsive customer support that they do have solid refund and retention policies, so you can buy from them with confidence. We recommend their services to anyone on Twitter who wants to boost their social proof with bought Followers – they'll look authentic, and people will be unlikely to notice that there's anything strange about them.