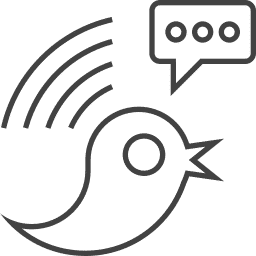 Twitter is amazing. People share their thoughts, professionals connect with one another and businesses engage their customers all on the same platform. Catering to different types of users makes it quite a broad service. Third-party apps will be useful for getting the most out of this broad service and enhancing your user experience. From scheduling tweets to shortening URLs, these apps can transform Twitter into a useful platform tailored to your needs.
Here are the top 5 apps to make Twitter awesome.
1) Link shorteners to track, save space
The maximum number of characters allowed by Twitter used to be 140. Link shorteners were created to reduce the space needed to display links in a tweet and give you more room for content. This hasn't been a big deal since Twitter made all links count towards the character count as the same length, and since expanding to 280 characters, but they still make tweets visually shorter and quicker to read. Not only that, but they also track clicks for you and allow for A/B testing.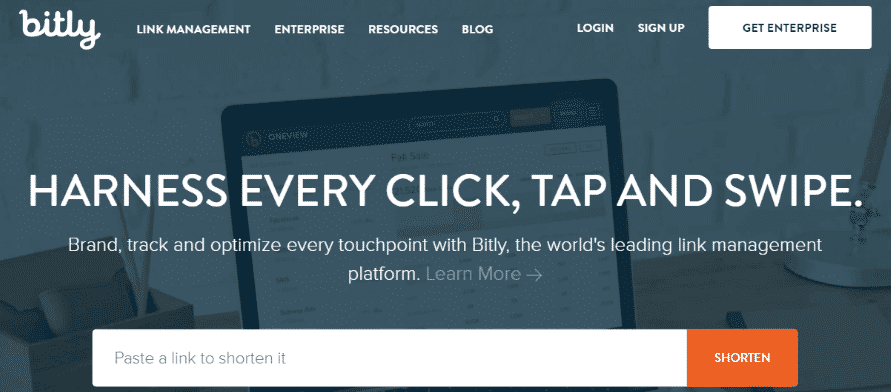 These shorteners became so successful that Twitter actually incorporated the idea into their own service. While Twitter's t.co provides an excellent baseline URL shortener, it has its limits. Third-party link shorteners have additional features that you will find handy. Here are my top 3 favorites.
Bit.ly serves the same main function as all link shorteners, but was built specifically with Twitter in mind. It comes with a few extra features, such as detailed link analytics and multiple account functionality. Bit.ly also includes the ability to create branded links – a la Amazon's amzn.to or Mashable's on.mash.to. For the discerning Twitter power user, Bit.ly also flaunts a fully featured API for direct integration with management software like TweetDeck or Twitterfeed. Read our TweetDeck review here!
If you're coming to @Bitly from @Google's URL Shortener, Welcome! Sign up with one click & check out resources to get you started at https://t.co/1iL581mjJi

— Bitly (@Bitly) March 30, 2018
Option 2 – Ow.ly
Ow.ly is another link shortener designed specifically with Twitter in mind. While maintaining the same basic functionality as other link shorteners, it differs due to its direct integration with another of our favorite tools – Hootsuite. In fact, the tool now resides completely within Hootsuite, which allows for more efficient use. Check our our Hootsuite Review here!
The complete guide to social media video specs in 2018 📹 https://t.co/9z2ZXVP30t pic.twitter.com/IJByTS2gaG

— Hootsuite (@hootsuite) July 23, 2018
Rebrandly stands out among the different link shortening apps in its focus on letting users brand their shortened links. Instead of the random numbers and letters that you usually get, you can customize shortened links to contain your name, or brand name, and a keyword relating to the link itself. This is great for adding easily recognizable links to your tweets. On the other hand, you can use Rebrandly to created branded links for your tweets.
We all use a #URLshortener these days when sharing content online…but are you using it the right way? 🤔🤓 Check out our blog to see the top URL shortening mistakes and how to avoid them: https://t.co/TAuVeRIJt1 pic.twitter.com/grl8OT5iFH

— Rebrandly (@RebrandlyBuzz) July 21, 2018
2.
Hootsuite
: Social media dashboard
Hootsuite is a full-service social media dashboard based on a freemium model. The free version allows you to manage up to 3 accounts, but upgrading to a professional plan is only $19 a month. If you are serious about growing and optimizing your Twitter account(s), the fully featured Hootsuite comes with enhanced analytics, which is a must-have for any marketer. Hootsuite also directly integrates the Ow.ly URL shortener into the program. The sheer convenience of this feature makes Hootsuite our personal favorite out of all the social media dashboards.
The benefits of Hootsuite are pretty substantial. They include real-time tracking for keywords, brand names, and websites, which are integrated directly into the dashboard. You can be notified every time someone uses a hashtag, tweets about your company name, asks a question about a similar product, or demonstrates an interest in your services or niche.
With all the Twitter information that Hootsuite provides, the app also makes it easier for you to sift through everything. Monitor multiple mention streams with an easy-to-use dashboard. From there, you can zoom into specific conversations and use these to better strategize your team's efforts.
While I'm including Hootsuite as a Twitter app, it actually goes far beyond that, extending to encompass Facebook, Instagram, Google Plus and LinkedIn – with a fast growing app library ripe with integrations. As if this wasn't enough, Hootsuite is also one of the only services to let you delegate social media tasks to team members without giving them your login details. This alone makes them worth the investment.
You can perform all of these functions while accumulating detailed, in-depth reporting across every interaction – a system that Hootsuite has termed "social ROI reporting." By directly integrating the analytics reporting with the dashboard itself, Hootsuite allows rapid re-targeting of social media messaging – in essence, cutting out the middleperson.
3.
Buffer
: Intelligent tweet scheduling
Buffer has re-innovated the way that tweet timing works. By focusing on providing data on the interactions between your tweets and users, Buffer provides in-depth analysis of the best time to post to get the best engagement.
The best part of Buffer is the tweet scheduling function. Instead of spamming the Twittersphere half a dozen times in an hour, Buffer can take your pre-programmed tweets and space them out throughout the day. Don't miss our full Buffer Review right here! The tool lets you create unique tweeting schedules for multiple accounts, increasing the flexibility of your tweet campaigns. The feature is shown in action in this demonstration.
The tweet scheduling function becomes even more useful when paired with Buffer's timing analytics feature. The feature lets you quickly see trends and determine the best times to tweet and make the biggest impact.
Buffer is inherently similar to Hootsuite as they both have scheduling and analytics functionalities. Where they differ is in their target user base. Buffer is a fairly lightweight platform when compared to Hootsuite, so it's geared more towards casual users.
Buffer's greatest strength comes from the ease of cross-platform content promotion that it embodies. It accomplishes a very specific set of goals with a high degree of polish. In contrast, Hootsuite is a much wider platform. Between the native integrations and extensions available in their app database, there's very little that Hootsuite can't do, making it great for big-time brands and influencers. For someone looking for easy plug-and-play functionality on a budget, Buffer is an excellent choice.
ManageFlitter is another toolbox program designed to make your life easier. It includes:
A 'power-posting' feature similar to Buffer's, though not quite as well integrated with native analytics.

Several handy account management tools. The search feature lets you do deep searches for both accounts and tweets easily.
A Suggested Content feature, which presents relevant content in an organized manner. You can share this content on your Twitter page either immediately schedule them for sharing later.
ManageFlitter's Follow tool can be programmed to follow only those people who are in your location, or those who have followed you. The tool even lets you find and follow users who have mentioned or retweeted you. These options are useful for better focusing your following strategy.
The program's biggest strength is its Unfollow feature. It lists all the accounts you are following that are inactive and those who tweet too much. You can then unfollow these accounts in one go. This is an effective way to clean up your Twitter stream from low quality or spam accounts and get more out of the platform.
5.
Audiense
: Automate everything
Audiense, formerly SocialBro, is an indispensable Twitter app for automating your day to day interactions. The app lets you easily create custom Direct Message chatbots for handling follower interactions. You can create fully customized conversation trees for these chatbots to provide your audience with a more engaging experience.
Beyond chatbots, Audiense provides a useful Twitter marketing toolkit. Its community management and analysis feature gives you plenty of useful information about your following. The app can also be used to create better-tailored audiences for your Twitter advertising, like in this demonstration.
Audiense lets you:
Study your following deeper with its Insights feature. Besides the standard demographic information, you can use the feature to quickly gather information about your audience's interests in brands, celebrities, and other categories.

Create benchmarks to compare different audiences.

See specialized data sets depending on your needs.

Use this information easily with many different report creation features. You can freely export these reports to different formats as needed.
The detailed information you get from the app will be handy when creating better Twitter campaigns to catch the attention of your followers.
BONUS APP:
BuzzBundle
: Manage unlimited profiles
BuzzBundle is an interesting addition to our list. It allows you to manage multiple personas and profiles across all social media sites while maintaining a keyword notification net on par with Hootsuite's. Comment on blogs, engage with Twitter fans, etc – it's all possible from BuzzBundle.
What really makes them special is the unlimited personas/profiles available to you. You can easily add and manage multiple sets of accounts for different businesses, endeavours, or just points of view. The app even allows you to add an unlimited number of social media accounts to each persona.
While BuzzBundle has a well-developed analytics function and the same fundamental foundation as Hootsuite, it doesn't (yet) have the extension library that sets Hootsuite apart from the rest of the field. With that said, BuzzBundle has an innovative approach to some exciting features that I'm looking forward to seeing fully explored.
Using the best Twitter apps
These are some of the most accessible and useful Twitter apps I've used. While many of the apps have overlap with each other, they're each tailored to a different type of end-user. Regardless of what app(s) fit your needs, I've had great experiences with each of these programs. If you are looking to add an edge to your Twitter presence and grow your following, there's no better place to start than here!
Be sure to check out of our reviews of the top Twitter follower providers as well as our Ultimate Guide on Getting More Twitter Followers. These tools can help push your Twitter account even further. Good luck growing and managing your Twitter!