5 Apps To Make Your Twitter Awesome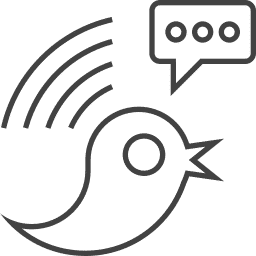 Twitter is amazing. People share their thoughts, professionals connect with one another and businesses engage their customers all on the same platform. Catering to different types of users makes it quite a broad service.
To personalize and enhance your experience you need to use third party Twitter apps
. From scheduling tweets to shortening URLs, these apps can transform Twitter into a powerhouse specifically built to your needs.
Here are the Top 5 Apps to Make Twitter Awesome.
1) Link Shorteners – Track More and Save Space

The maximum number of characters allowed by Twitter is 140. Link shorteners were created to reduce the space needed to display a link in a Tweet so you have more space for content. Instead of http://btfr.wpengine.com/twitterboost-review/ (which has 57 characters or 41% of the limit) you get ow.ly/S0ezU (which has 11 or 7% of the limit).

These shorteners became so successful that Twitter actually incorporated the idea into their own service. While Twitter's t.co provides an excellent baseline URL shortener, we're here to be awesome. These outside tools are now packed with additional features. Our top 3 favorites are goo.gl, bit.ly, and owl.ly.
As with every other service they provide, Google's proprietary linking service delivers a high-quality tool on a consistent basis. With a full suite of link analytics available to anyone with a Google account and an easy-to-use interface, Goo.gl is a solid choice for any linking purposes.
Bit.ly serves the same main function as all link shorteners, but was built specifically with Twitter in mind. As such, it comes with a few extra, and very useful, features. Besides the detailed link analytics and multiple account functionality, Bit.ly also includes the ability to create branded links – a la Amazon's amzn.to or Mashable's on.mash.to. For the discerning Twitter power user, Bit.ly also flaunts a fully featured API for direct integration with management software like TweetDeck or Twitterfeed.
Option 3 – Ow.ly
Ow.ly is another link shortener designed specifically with Twitter in mind. While maintaining the same basic functionality as the other link shorteners, it differs due to its direct integration with another of our favorite tools – Hootsuite. While the service is available outside of its mother software platform, Ow.ly truly shines when combined with Hootsuite.
2. Hootsuite – Complete Social Media Dashboard
Hootsuite is a full-service social media dashboard based on a freemium model. The free version comes with management of up to 3 accounts, but upgrading to premium is only $5.99 a month. If you are serious about growing and optimizing your Twitter account(s), the fully featured Hootsuite comes with enhanced analytics, which any marketer can tell you is worth its weight in gold. Hootsuite also directly integrates the Ow.ly URL shortener into the program. The sheer convenience of this feature makes Hootsuite our personal favorite out of all of the social media dashboards.



The benefits of Hootsuite are pretty substantial. They include real-time tracking for keywords, brand names and websites integrated directly into the dashboard. You can be notified every time someone uses a hashtag, tweets about your company name, asks a question about a similar product, or demonstrates interest in your services or niche – and it extends beyond Twitter. While we are including Hootsuite as a Twitter app, it actually goes far beyond that, extending to encompass Facebook, Instagram, Google Plus and LinkedIn – with a fast growing app library ripe with integrations. As if this wasn't enough, Hootsuite is also one of the only services on the marketing that let you delegate social media tasks to team members without giving them your login details. This alone makes them worth the investment.

You can perform all of these functions while accumulating detailed, in-depth reporting across every interaction – a system that Hootsuite has termed "social ROI reporting." By directly integrating the analytics reporting with the dashboard itself, Hootsuite allows rapid re-targeting of social media messaging – in essence, cutting out the middle man.

3. Buffer – Intelligent Tweet Scheduling

Buffer has re-innovated the way that tweet timing works. By focusing on providing data on the interactions between your Tweets and users, Buffer provides in depth analysis of the best time to tweet to get the best engagement. The best part of Buffer however, is the Tweet scheduling function. Instead of spamming the Twittersphere half a dozen times in an hour, Buffer can take your pre-programmed Tweets and space them out throughout the day – this is incredibly valuable when paired with their timing analytics, as within a fairly short period of time, you'll be able to see exactly when you need to be Tweeting in order to make the biggest impact.

Buffer is inherently similar to Hootsuite – they both have scheduling and analytics functionalities, and they are both very friendly, well-designed platforms. Where they differ is in their target user base. Buffer is a fairly lightweight platform when compared to Hootsuite. It's greatest strength comes from the ease of cross-platform content promotion that it embodies. It accomplishes a very specific set of goals with a high degree of polish. In contrast, Hootsuite is a much wider platform. Between the native integrations and extensions available in their app database, there's very little that Hootsuite can't do. For someone looking for plug-and-play functionality on a budget, Buffer is an excellent choice.

ManageFlitter is another toolbox program designed to make your life easier. It includes a 'power-posting' feature similar to Buffer's, though not quite as well integrated with native analytics. It also includes a full suite of account management features like auto-following and an advanced search engine. ManageFlitter's biggest strength however, lies in its 'UnFollow' feature. There aren't many reasons where you'd want fewer Twitter followers, but in case you acquire low-quality or spammy followers, ManageFlitter allows you to automatically get rid of them. In a pinch, this can prove very useful.

5. SocialBro – Automate Everything
SocialBro is another indispensable Twitter app that helps you automate a lot of your day-to-day interactions. From establishing rules for automated DM's to new followers or adding high-Klout followers to a specific list, the automation potential is almost endless. SocialBro also integrates directly with your Hootsuite Dashboard – which means you can utilize Hootsuite's analytics and post tools in conjunction with powerful automation software without ever having to open an additional tab.


The power of this sort of integration should not be understated. Accessing the high-level automation that SocialBro contains from within your Hootsuite dashboard opens up realms of possibilities that go far above a convenience factor. Hootsuite's strength lies in its ability to project your social presence across a large area of the internet, garnering a large amount of interest in you and your business – the volume of social interactions will dramatically increase from there, and having personalized SocialBro systems in place can help reduce the workload that might cause.


BONUS APP: BuzzBundle – Manage Unlimited Profiles / Personas
BuzzBundle (Open in new tab) is an interesting addition to our list. It's a newer product that has a lot going for it already. BuzzBundle allows you to manage multiple personas and profiles across all social media sites while maintaining a keyword notification net on par with Hootsuite's. Comment on blogs, engage with Twitter fans, etc – it's all possible from BuzzBundle. What really makes them special is the unlimited personas/profiles available to each user. You can easily manage multiple sets of accounts for different businesses, endeavours or just points of view – the possibilities are endless.

While BuzzBundle has a well-developed analytics function and the same fundamental foundation that Hootsuite boosts, it doesn't (yet) have the extension library that sets Hootsuite apart from the rest of the field. With that said, BuzzBundle has an innovative approach to some exciting features that we're looking forward to seeing fully explored.

Next Steps
These are some of the most accessible and useful Twitter apps we've used. While many of the apps have overlap with each other, they're each tailored to a different type of end-user. Regardless of what app(s) fit your needs, we've had great experiences with each of these programs, and if you are looking to add an edge to your Twitter presence and grow your following, there's no better place to start than here! Be sure to check out of our reviews of the top Twitter Follower / Marketing providers as well as our Ultimate Guide on Getting More Twitter Followers. Good luck growing and managing your Twitter!