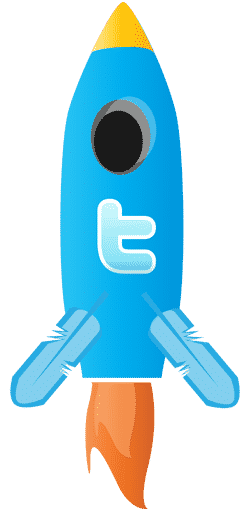 How to really get more Followers
An Ultimate (Quick) Guide written by the BTFR Team
Getting more followers is never a bad thing – on Twitter or otherwise. We've been doing social media marketing since 2010 (and aside from the easy 'Buy Twitter Followers" approach), and there are tons of ways that anyone (individuals and businesses alike) can get more real followers, quickly!
Here as some of the most effective and easy Twitter Marketing techniques we've used for clients that are proven to work. Also, don't forget to share!
Clean up your profile like a pro
This is the most important thing on the list: How you perceive yourself on Twitter and what you tweet. Remember, you're up against millions of other people on Twitter, so it's important that your potential followers (whoever they may be) absolutely love you and jump on top of one another just to click that "Follow" button. How, you ask?
Optimize your profile

. This includes your Profile Picture, Background and Cover Photo, as well as your Biography (aka "Bio"). Your profile gives visitors (potential followers) a preview of yourself or your company. Show the world what you're made of, and why they should follow you.

Your Profile Picture

tells your followers who you are, so it is very important. Generally, we recommend that individuals have a photo of their face, whereas companies should have a photo of their brand, logo, or something unique and identifying.

Your Bio

tells people what you're all about, in 160 characters or less. There's a lot of ways of doing this, but it's always a good idea to be direct and have a clear message that tells people what you're about and why they should follow you. List your interests, who you work for, and what type of content you tweet about.

Your header image

is your playground. Be creative and have something that symbolizes you or your business. You can check out

Twitter Covers

for ideas. Remember that Twitter headers are 1500 x 500 pixels. Adidas certainly has eye-catching profile and header images right now:

Tweet like a pro

. By this I mean you should Tweet daily. Tweet stuff that your followers would like.  Interact with people using @Replies and @Mentions. Don't be the person that Tweets EVERYTHING about their life every 5 seconds, or that company with a Twitter account which doesn't tweet anything useful… or when they do, it's all about "BUY THIS!" or "BUY THAT." Tweet to others how you'd like to be tweeted to.
Check out our full guide on How to Tweet like a Pro to better understand how to unleash your full tweeting potential. 
Tell your friends, clients, visitors, and stalkers
Now that you've cleaned up your Twitter profile and started tweeting like a pro, it's a time to tell everyone you know all about it and have them follow you. These are different ways of spreading the word. Here are a few of my favorites:
Do you have a Facebook Account?

Of course you do. Share it with your friends or fans on Facebook, and let them know you have a Twitter account. Statistically speaking, more than half of your friends or fans should be on Twitter as well.

You have a website!?

That's perfect! Add a Twitter link, icon, or even a widget on your website. Most of your website visitors or customer want to be taken advantage of, so do it! Let them know that you'll keep them up to date with new products, promotions, discounts, news, funny pictures, or whatever you're into.

You have an email list?!

 You should add a link to your Twitter account to the bottom of every email you send. That lets your subscribers know you actually have a Twitter account (Surprise!), and lets them know where they can find you. You can always add a little incentive as well, which we'll get into later. Here's what the bottom of every email form The Planetary Society looks like, one click on the Twitter bird sends you to Twitter where users can follow them:

You own a Store?!

Why didn't you tell us sooner? If you're trying to get started with a company Twitter account, then simply print out a "Follow Us on Twitter" vinyl decal with your Twitter username and a convenient QR (Quick Response) code. Stick it to your front door, next to a cash register or even in the bathroom, and watch as your everyday customer now become your followers on Twitter.

You drive a CAR?!

You've got to be kidding! Throw a bumper sticker on that bad boy, with your Twitter username and a big ol' sign that screams "Follow Me." It should work, right? People tweet and drive all the time… PSA: Drive Safe – Don't Text/Tweet and Drive. Pedestrains who see your bumper are good to go!

You're a nudist?!

Well… tough luck. But if you didn't enjoy walking around naked in public, then you most likely wear clothes. Use that to your advantage! Wear a custom "Follow Me on Twitter" T-Shirt and rock it out like you just don't care. Even less pretentious is including your Twitter handle on any items your business gives away.

You have a Business Card?

Great! Once you run out, you should order new ones with your Twitter handle (@YourUsername) alongside your email and phone number. This way, you can help peers and business associates stay connected with you through Twitter.
These are just a few fun ways of getting more attention and followers to your Twitter account by taking advantage of your current friends, family, visitors, customers, and even strangers stalking you. Now, here is when it starts getting interested.
Boost your social credibility
Now that you've gained some quality followers, it's time to boost your social credibility through the roof. One of the most popular ways to do it is buying Twitter followers.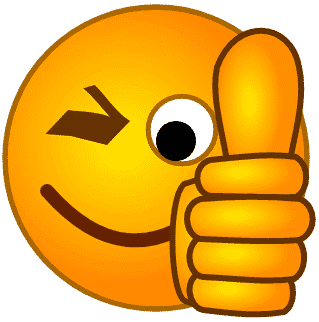 What?! … Buy? … Followers? Yes, you heard right. Buying Twitter Followers (while controversial) can be a very effective strategy if approached correctly and moderately. Purchasing a few hundred to a few thousand followers is perfectly reasonable, and while the followers are usually untargeted, it will give your Twitter Account the allure of popularity and strengthen your reputation fairly quickly.
If you want to purchase targeted Twitter followers that share your interests and will likely want to engage with your posts, you should turn to providers that excel in that particular area. This strategy will make your advertising and marketing campaigns much more effective, and essentially become another driving force that gets people following you. We've reviewed some of the best Twitter Followers providers, so be sure to check out our list of the top providers.
Automatic retweets and favorites
Another way of attracting more Twitter followers is purchasing automatic retweets. I'm sure you're asking yourself now: What are automatic retweets? To put simply, automatic retweets are a Twitter growth shortcut that will boost the popularity of your account. All you have to do is purchase that service from a top provider, and you'll be able to enjoy the many benefits that come with this service, such as:
Social proof

Organic growth

Content engagements

Improved SEO ranking

Better visibility
While this service doesn't directly boost your number of followers, it works like a charm as a passive Twitter growth booster. Get ready to watch that organic growth skyrocket.
Create a hashtag strategy
Before hashtags became a regular thing on all platforms, they were unique just to Twitter. This platform uses algorithms that specifically seek out and rank hashtags according to their trending and overall popularity. Marvel used #AntManAndTheWasp for all tweets related to that movie, and one click will bring up all of the most popular tweets containing it:
Marvel Studios' "@AntMan and The Wasp" is in theaters now. See what the buzz is about, and get tickets now: https://t.co/KlOhm4C8Eb #AntManAndTheWasp pic.twitter.com/a6YCuRuXN2

— Marvel Entertainment (@Marvel) July 19, 2018
Learning how to launch an effective hashtag marketing campaign would greatly improve the visibility of your Twitter account, thus allowing you to attract more Twitter followers.
Advertise and promote
Now you've got an awesome profile, and you're still tweeting like a pro (hopefully). You've gained a ton of followers organically (and maybe artificially). Finally, it's time to expand to new frontiers – It's time to advertise your Twitter Account!
Do you have to? – If you want more followers, more exposure and more money – then, YES! Advertising your Twitter Account is a great way of reaching and gaining more followers, more customers, more clients, more subscribers, and more stalkers (if you're into that). There are different ways of marketing your Twitter Account, so let's get through them.
Twitter Advertising (Official)
Twitter recently introduced two new ways to advertise your account and tweets. While occasionally pricey, there are great ways to reach your audience and gain traffic to both your account and website. Here are all of the Twitter Ads available right now: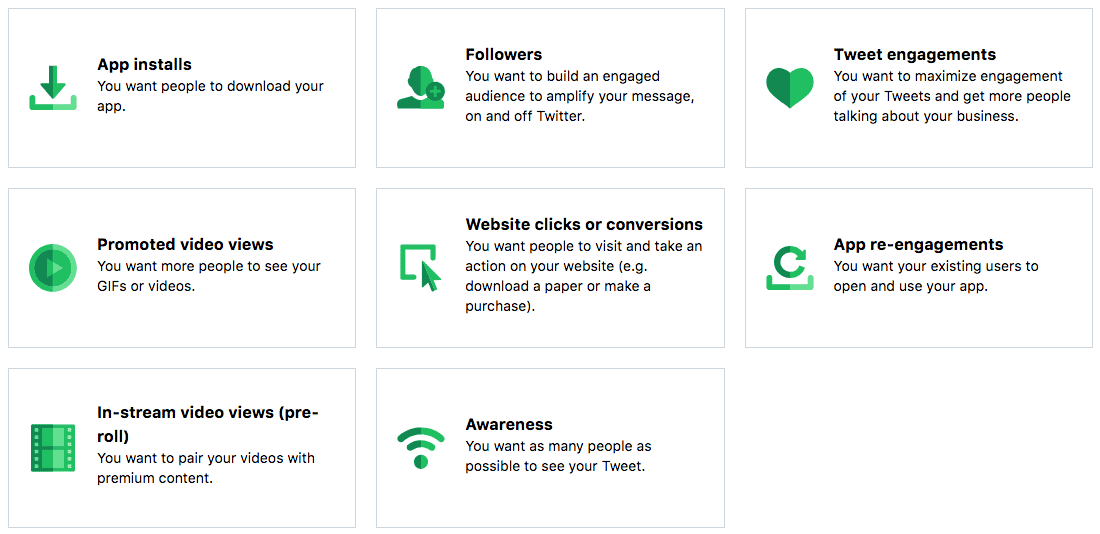 You can target potential followers via Interest, Gender, and/or Location and it's Pay-Per-Follow. Though, pricing is usually pretty steep. Worth trying out though!
Sponsored Tweets
Another great way of advertising your Twitter Account is paying popular Twitter Users to tweet about you and @mention your account. This helps build your brand & credibility, as well as help you get clicks, more followers and even some sales. We recommend looking through the top providers and pick one that offers the best "Sponsored Tweets & Mentions" solutions for your strategy.
5. Keep on Tweeting
It's not Deja Vu. Tweets are what makes Twitter go round. You can advertise all you want, but at the end of the day, if you don't tweet or if you're tweets aren't up to par – it's all pointless. So tweet well and tweet regularly.
Don't know what to tweet about? Here are some ideas on things to Tweet:
Help customers with their business problems via ideas and tips

Every audience has some real-life problems; offer some input to help!

Found something online that sounds like a good way to improve your life? Share it with friends, clients, and the general audience.

Be emotional. Be real. Be human. People generally like humans, especially on Twitter.

There is always something new in every industry. Stay on top of it, and share it first!

Serve a local market? Try sharing relevant news and issues about that area.

Use humour and sadness as tools at your disposal. Share content that brings your audience "the feels."

Share those inspirational podcasts you found or the YouTube video that just makes you want to connect with people.

This should be your #1 as it's the #1 most retweeted content on Twitter! SHARE INSPIRATIONAL QUOTES!

Every author, actor, and leader has great quotes to share. Apply them to your industry.

While everyone loves a coupon, share other tricks to help people save money, time, and other resources.

Showcase your humanity by advocating for a charity that brings you "the feels."

Selfishly help your community while taking selfies for your Twitter! Everyone knows why you're helping anyway. Capitalize on it!

This isn't a digital selfie-stick! Share pictures of other people! You can't buy real-life friends!

Share lessons you learned from starting your business venture!

Surely you've heard things that helped you with your business, share them with your colleagues. A rising tide lifts all boats!

Are you a professional with a specific type of software or hardware? Share your tips and help people! Remember, you're only helping yourself!

Actually "funny," as in 7/10 people laugh at jokes. You know if you can deliver. If you can't, you could

learn a thing or two from the funniest brands or Twitter

. I

f that's too complicated for you, simply go to

Reddit

for an endless supply of funny pictures.

Is a local store doing something cool or offering a limited time discount on their wares? Definitely, share that!

Have a crazy neighbour or friend? Go document the experience and spend some time with them. Really, any adventure can be interesting.

Remind everyone of the upcoming holidays! People don't have the time to monitor those dates anymore.

Send your most sincere Holiday wishes and prayers. While you're dominating your competition on Twitter, it will show them that you're still a mere mortal.

Sometimes, something as simple as "Gooood Moooorning Sunshine!" or an equally appealing "Nighty Night" will do the trick.

When other people use, share, or provide something really high quality or inspirational: Let them know by thanking them publicly!

Offer people a direct form of anonymous interaction with a Twitter Poll! Everyone loves taking those.
Remember, some ideas are meant for businesses, some for regular people, and others for both. Don't be that company that tweets bad jokes… it won't end well. Check out our dedicated guide for Tweeting.
Managing multiple Twitter account or don't have enough time?
Well, aren't you lucky! If you're struggling to keep up by managing multiple Twitter Accounts or just don't have enough time in the day, you can take advantage of Twitter Management Tools. These tools can help you keep track and manage things on Twitter (one or multiple accounts), including Scheduling Tweets, Notifications when users mention you, or talk about something related to you, monitoring statistics, and a lot more. It really makes things easier, more effective and it's ideal for professionals.
ManageFlitter

is the best Twitter Management Tool we've used.

Tweepi

is pretty good as well, but limited in features.
Hopefully, you'll be on your way to tweeting better, getting more followers and maybe making some money on Twitter. We'll be periodically updating with more ideas and info!