In case you haven't heard, Twitter is a microblogging social networking site that packs a lot of punch – marketing punch, that is.
With millions of active users, small business owners and marketers have realized the potential Twitter has. Having a presence on Twitter can help brands and businesses alter consumer perception, and this gives them enough legroom to position their products and services in the most appealing way possible.
According to a study performed by Twitter themselves, 85% of consumers feel more familiar with a brand after following them on the microblogging platform.
What does this mean to marketers and business owners like yourself? It means brands who are on Twitter have a higher chance of engaging with customers than those that aren't.
In order to maximize Twitter for all its branding potential, you have to develop a strategy that will let you reach your goals in the shortest amount of time.
To help you stay on the right track, we collected a few tips that can help you build a memorable, personal brand on Twitter. Ready? This way to Twitter success!
Get That Username
One of the first things you have to think about when setting up a branding campaign on Twitter is your username. Your Twitter handle should be simple and easy in order for people to remember it.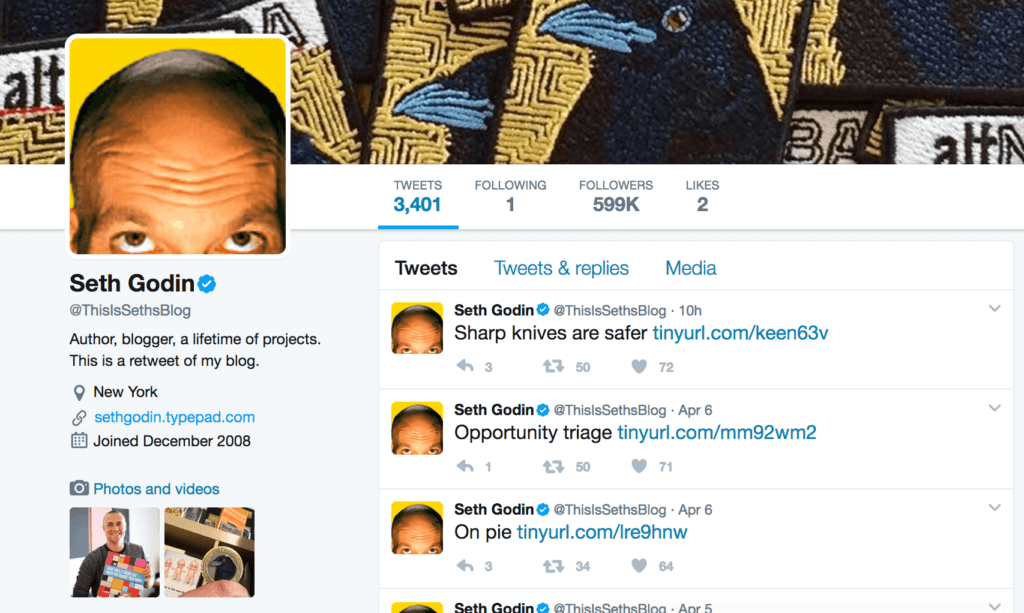 Ideally, you'd want to use your actual business name as your Twitter handle. This will further strengthen your social proof on the platform. If someone beat you to it, consider taking the steps mentioned below.
Take an Alternative Route
If someone else is currently using your business name as their Twitter handle, you can always take the alternative route. Go for a different username that is as close to your business name as possible.
Avoid using unnecessary characters and numbers as this can confuse people who are trying to look you up.
Get Verified
If you are deadset about using your official business name as your Twitter handle, you can always file a request to be verified.
To get the blue badge of honor, you have to fill out a form with some key pieces of information that can help them verify the authenticity of your claim.
Certain requirements must be met before Twitter can verify your account so be sure to review the list linked above before making that request.
An Offline Settlement
If you can't get your account verified by Twitter, consider an offline settlement with the user who grabbed first dibs on your name.
This can be a risky move, so be sure to only go this route under the supervision of a legal expert.
Your Twitter handle has an immense impact on your branding campaign. Put careful thought into choosing the right username and meticulously assess which of the methods mentioned above is the best move for your business. You don't want to have to get a new one later on!
A Face You Can Be Proud Of
Once you have a winning Twitter handle, the next thing you should think about is your avatar. The profile picture you choose will be the face of your business on the platform. If you want to be more memorable, you can never go wrong with a clean and striking logo.
With a signature, eye-catching logo, users will easily recognize your brand regardless of what device they are on. Remember, Twitter users of today are using their mobile devices more than their computers so choose a profile picture that scales well on various-sized screens.
While you're at it, think about adding an attention-grabbing banner image to go with your killer profile picture. Your banner is a prime piece of Twitter real estate that can be a good place to post announcements, sales, and other promotions.
Take inspiration from transportation network company Uber. When the company rebranded itself, they made sure their Twitter profile embodied the changes. They use their minimalistic logo as their profile picture and an eye-catching cover photo that reflect two of the company's favorite things: technology and the cities that they serve.
Developing a Brand Voice
Another way to stand out from the usual crowd on a noisy platform like Twitter is by developing a brand voice that is uniquely your own.
Choosing the right brand voice depends on your marketing goals. If you want to be perceived as an authority within your niche, consider developing a more informative tone and lay low on the banter.
If you want to appeal to the younger crowd, you can always go for a more casual tone. Determining who your audience is can help you choose the best brand voice for your company.
To help you develop a brand voice that is uniquely your own, here we run down a few examples from some of the brands who seem to be doing it right on Twitter.
Chipotle
Chipotle is a popular Mexican fast food chain that knows how to tickle everyone's funny bone. Browsing through their feed, you'll see how Chipotle uses an evidently millennial voice across all of their tweets.
Eating a burrito and driving a car is now a crime, because you should always use two hands to eat a burrito.

— Chipotle (@ChipotleTweets) March 30, 2017
They combine professionally shot photos with witty and properly punctuated copy that resonates among the Twitter users of today.
Netflix
If you are the type who would rather stay in and binge watch your favorite series, there's no better brand who speaks your language than Netflix.
Time flies when you watch five episodes a day.

— Netflix US (@netflix) March 22, 2017
Netflix often uses clips from some of their most popular shows and pairs them with relevant text that just makes you want to stay in tonight.
General Electric
General Electric knows how to pique everyone's interest for all things tech-related without being boring. Their tweets strike the balance between being informative and casual.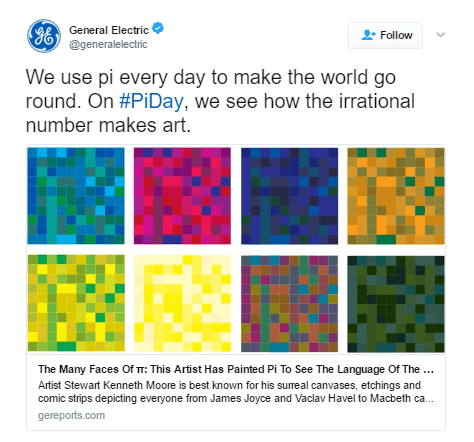 Get Yo'self Some Followers
If you want to gain more visibility, there's no better way to do it without overly exhausting yourself than by purchasing high-quality Twitter followers.
High-quality Twitter followers from reputable providers look real as real can be. If you want to appear more credible and relevant to your target market, you have to impress them with a lot of social proof.
Purchasing from a less-than-reputable provider may give you impressive numbers for attractively cheap prices, but they do very little in strengthening your social proof in the long run. If someone decides to give your profile a closer look, they'll instantly notice how a vast majority of your followers appear fake or generic – and this is not the attention you want.
Aside from providing high-quality Twitter followers, reputable providers also offer value-adding services such as prompt customer support and comprehensive guarantees, which ensures you get exactly what you paid for without compromise.
Choosing the right provider is crucial in setting up a follower campaign that goes the extra mile. Find the best providers of Twitter Followers on the web right here so you can make the best decision for your branding efforts.
Tweet to Support
People are using social media platforms like Twitter to get prompt responses from brands and companies. According to a study done by J.D.Power, 67% of consumers have used social media for answers to their questions – and they expect a swift response.
Using Twitter to provide customer support is a great way to build a more reliable name on the platform while adding even more value to the services you provide your customers.
Last year, Twitter released an update that aims to help users find the right account whenever they seek prompt customer support. Accounts that respond to customer inquiries are tagged with "Provides support" to avoid any confusion.
Brands such as T-Mobile, United, and Delta have taken advantage of this update to point their customers in the right direction when they are in need of a prompt response to their inquiries.
This just goes to show how social customer support is fast becoming one of the best ways to add value to the services you provide your customers – and improve your brand's persona along the way.
#MakeItMemorable #MakeItShort
Launching a hashtag campaign can help you increase brand visibility while improving the customer's experience. When used correctly, they can do wonders for your branding efforts.
Aside from increasing brand visibility, hashtags can help you keep track of all the conversations centered around your campaign. This is also a great way to curate your posts that are specific to a campaign.
Last year, Esurance saved $1.5 million by choosing to buy a commercial spot right after the Superbowl. Instead of keeping the money to themselves, they came up with a Twitter giveaway of epic proportions.
They held a sweepstakes, which they aptly called #EsuranceSave30. Within 36 hours, one lucky tweeter took all of the money.
While one lucky person may have taken home the money, the real winner here is Esurance. The company gained over 2.6 billion impressions on Twitter and saw a 3,000% increase in their following.
Even if you don't have $1.5 million to spare for a giveaway, hashtags can still provide you with impressive results. Centralize your hashtag campaign on an aspect of your brand that can improve the lives of your followers.
Giveaways, no matter how big or small, still get people excited. Try to hold giveaways and make sure you come up with a clever and memorable hashtag to go along with it.
Automate with Caution
Too much automation is far too impersonal and can actually hurt your branding efforts. Chatbots and other forms of social media automation can remove your brand's personality, leaving you looking like a social robot.
Automating every aspect of your campaign may help you become consistently visible on the platform without having to sit around in front of your computer all day, but this can fail to provide your followers with a unique experience – which is what branding is all about.
Coca-Cola learned the hard way how automation can kill a campaign in just a matter of tweets. Their #makeithappy campaign turned into an online disaster when their automated account was tricked into tweeting excerpts from Hitler's Mein Kampf.
The tweets were triggered by a counter-campaign launched by Gawker. Because their account was unmanned, Coca-Cola wasn't able to catch the rogue tweets in time, and they were up for a while before being removed.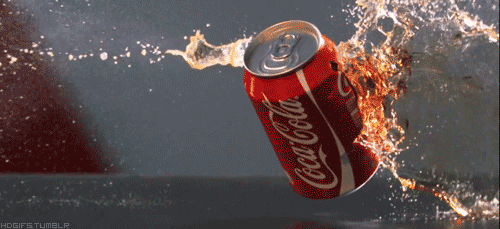 If you are highly considering automation, don't make the same mistakes these guys did. Have someone watching over your account and checking in if you have any automation like this, and avoid automating every single thing about your campaign – it's less personal that way.
Be a Follower
If you want more followers, you should be a follower yourself. Following people that are within your target market can help you learn more about their interests and tweeting habits.
Knowing more about your audience can, in turn, help you come out with more valuable and relevant content – which can improve your brand identity. Staying relevant relies heavily on research. You should know who you are talking to and make an effort to get to know what might be the most riveting news to them.
Building a buyer persona can help you identify who it is you should be following with laser precision. Invest time and energy in researching their interests and use what you learn to come up with tweets that resonate.
Be Unique and Stay Dedicated
Making a name for yourself on a highly competitive platform like Twitter may sound daunting at first, but if you commit to it and stay as consistent with your branding goals as possible, you'll become a household name soon – maybe not overnight, but it's a definite possibility!
You have to make use of all the tools the internet has to offer to ensure your branding campaign is running as efficiently as possible. Taking inspiration from some of the biggest brands out there can help you get the head start you need in the right direction.
A branding campaign doesn't have to be exhausting. Inspect every aspect of your campaign to find areas that can be managed more effectively through the tools that are at your disposal.
If you want to initiate a branding campaign but are not quite familiar with the inner workings of Twitter, we created a comprehensive starter guide that can help you understand everything you need to know about this highly competitive yet rewarding platform.
Ready to take the internet by storm with your memorable personal brand? Rage a Twitter war against all things generic and watch your campaign take flight!