It is important to know who the most influential people are. Like it or not, people are sometimes like sheep. They follow their herders. The "herders" here are the prominent people. You would say these are the world leaders – the presidents and prime ministers, and whatnot. But, most of those can only influence the people in the countries they rule. Someone else is more qualified for this title.
That would be the internationally known artists. They have fans all over the world, and thus, they are capable of making huge impacts. Of course, the most popular is the most powerful.
But how can you know who these/this artist/s is/are? Ladies and gentlemen, we live in the modern world. We have social media platforms. If you want this piece of information, you simply have to go see their millions of Twitter followers. There, you could go look for the most tweeted artist.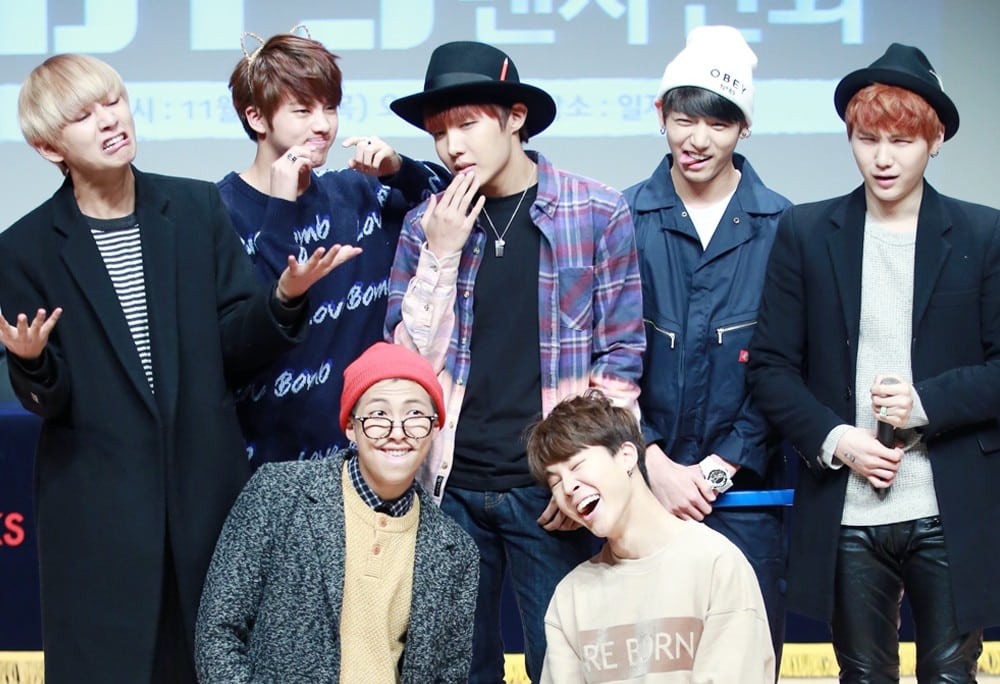 As of this moment, the one reigning supreme is the Korean male idol group – BTS.
Who or What is BTS?
If this is the first time you have ever encountered the name "BTS," you must be living under a rock. These guys are mega-famous!
BTS, as mentioned above, is a Korean male idol group. It consists of seven members, namely RM, Jin, Suga, J-Hope, Jimin, V, and Jungkook.
BTS stands for "Bangtan Sonyeondan," a Korean phrase meaning "Bulletproof Boy Scouts." Member J-Hope says that the name signifies the group's desire to "block out stereotypes, criticisms, and expectations that are aimed at adolescents like bullets." Then in 2017, BTS announced that the group name would stand for one more meaning – "Beyond the Scene." This new brand identity signifies that BTS will go beyond the realities they are facing, and they will continue pushing forward. As you can see, the group is very positive – they are inspirational. So it is not a surprise that they are winning people's hearts on Twitter.
But the group's name alone would not be able to put BTS where it is right now. This group is made of seven immensely talented and handsome Koreans. BTS has been releasing hits after hits after hits. With that, BTS has wooed the world and dominated the internet, thanks to that. The seven gained fans from different countries despite the language barrier. 
Second Most-Liked Post on Twitter in 2021
The happenings on Twitter really show BTS' huge popularity. This year (2021), they snatched the title for the second most-liked tweet. And it is a super simple tweet too! The said tweet, posted on January 25, is a selfie of Jungkook in a bedroom. The caption – a kissing face emoji, nothing more, nothing less. Something that simple has amassed 3.2 million likes. How crazy is it that it beat other posts with well-thought-out captions and professionally taken photos?
That tweet was second only to US President Joe Biden's message after his inauguration. Had the US election not happened this year, Jungkook's selfie would have been number 1. Technically, it is still behind Twitter's post saying, "Hello, literally everyone." But as Twitter is neither a person nor an artist, it is not included in the ranking.
Most Retweeted Tweet of 2021
While BTS barely missed the most-liked tweet "award," one of its Twitter posts became the most shared tweet of 2021. The tweet in question is a screenshot of an official statement from the band regarding hate against Asians.
In the statement, the idol group said that they have experienced being mistreated just because they were Asians. People mocked them for how they looked. Also, they endured expletives without fair reason. And they even found themselves at the receiving end of an absurd question – "Why do Asians speak English?"
BTS says that the group cannot express how painful being the target of violence and hatred is. Admittedly, what the seven have gone through is not as harsh as what other Asians experienced the preceding weeks before the tweet. Still, it was enough to make them feel powerless and lose self-esteem – the tweet says.
BTS' tweet called for an end to racial discrimination. The group says that you, them, and everyone has the right to be respected.
ARMY, BTS' fanbase, has shared this tweet over a million times, making the hashtags #StopAsianHate and #StopAAPiHate viral. Truly revolutionary.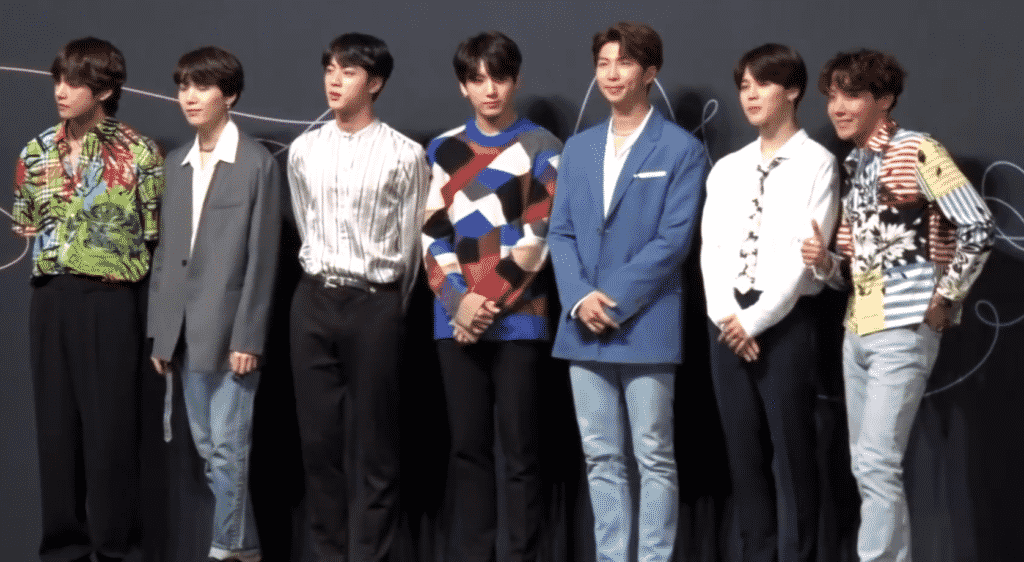 This is not the only time BTS made a lot of noise on Twitter. Its fans also turned to the micro-blogging platform to celebrate the long stay of BTS single "Butter" in the Billboard Hot 100. Furthermore, they went to Twitter to say how happy they were to see the "Bangtan Boys" perform their hit "Dynamite" at the last Grammy Awards ceremony.
These achievements effectively made #BTS the top hashtag of 2021.
BTS Thanks Social Media
Indeed, BTS has made a lot of accomplishments this year. But its dominance on Twitter dates back a lot further than the previous twelve months. Last year during the lockdowns, BTS also topped the list of the artists most mentioned in tweets. 
BTS members acknowledge that social media played a critical role in their success. In 2018, Suga told BBC Radio 1 that he thinks they were lucky to be born at the right time. He adds that BTS will not be able to reach where they are currently without social media.
What is next for BTS?
As has been said in their brand, BTS will continue moving forward. It seems that their next big mission is to promote their native language. Whether their fans admit it or not, it is the tune of BTS' music that captured their attention. Most cannot understand the lyrics, so no one can say it is the message of their songs that did it.
BTS hopes to change this by promoting the Korean language. The group has launched a series that will help their "ARMY" understand the expressions they use in their songs.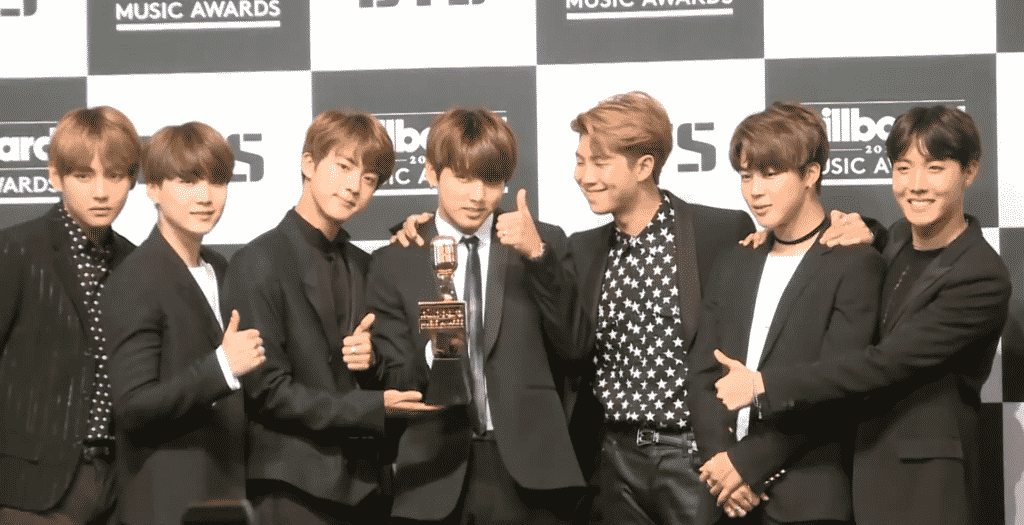 With BTS doing this, you can expect its Twitter follower count to grow further. It will not be surprising if the group is still the most tweeted artist next year.