People can self-regulate on social media sites like Twitter. That means they can post almost anything on the platforms. That stays true as long as no algorithm automatically blocks that type of content. The posts will remain in the media until people flag them. Still, whether they will be taken down or not after the reports is uncertain. While this has positive effects, like allowing people to practice their rights to freedom of speech, it also comes with negative consequences.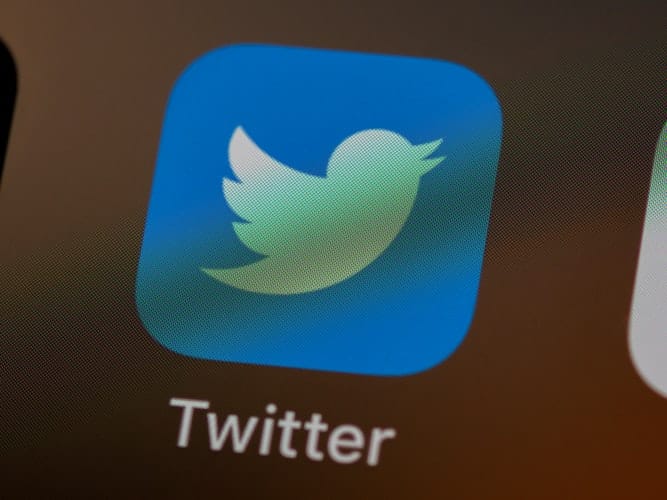 Misuse of Social Media Platforms by Twitter Followers
In extreme cases, illegal and dangerous activities could occur on the platforms, out in the open, and they still remain unnoticed. Then, in more minor cases, piracy of content can happen on Twitter. For example, you can find OnlyFans exclusive content on the platform uploaded not by the videos' owners. In fact, people make lots of money on OnlyFans after buying Twitter Followers to boost traffic to their OnlyFans account.
Aside from the mentioned, misinformation and fake news are spread on social media platforms. These often lead to conflict, and sometimes, offline violence. 
At least in the eyes of policymakers, the problem is the companies are not doing enough to stop them. While they have introduced some methods to combat this type of content and statements, they stayed prevalent on the platforms.
The lawmakers believe that the companies are acting that way because they are, in fact, protected by the law. They cannot be held accountable for what is posted by the users on their sites. Twitter and other social media giants exploit the loopholes in the laws and use them as a shield.
Expectedly, they constantly clash with the government and policymakers. Several times had their executives summoned to trials already. Still, the platforms suffer only a little from the decided punishment, if there are any.
That is why lawmakers, even outside the US – like in Europe and India – create new laws to make them accountable. 
India's Information Technology Act 2021
The Ministry of Electronics and Information Technology (MeitY) introduced new guidelines in February 2021. It is known as the Information Technology Rules 2021 or Intermediary Guidelines and Digital Media Ethics Code. These rules are meant to regulate content on social media firms like Twitter and Facebook.
The new rules aim to empower social media users by requiring timely resolution of their grievances with the help of a Grievance Redressal Officer. The officer should be a resident of India and should be appointed by the platforms. Other than the GRO, the platforms are also expected to name a Nodal Officer and a Chief Compliance Officer.
Under the IT Rules, social media platforms must remove content within 36 hours after an administrative or legal order is issued. Failure to comply will make their employees held criminally liable. It is quite similar to the EU's Digital Services Act.
Aside from takedown, social media companies are expected to cooperate at identifying the originators of the "mischievous information."
India is the world's second most populated country. With it comes a huge number of social media users. That is more reason why misinformation and abuse should be stopped in the networks.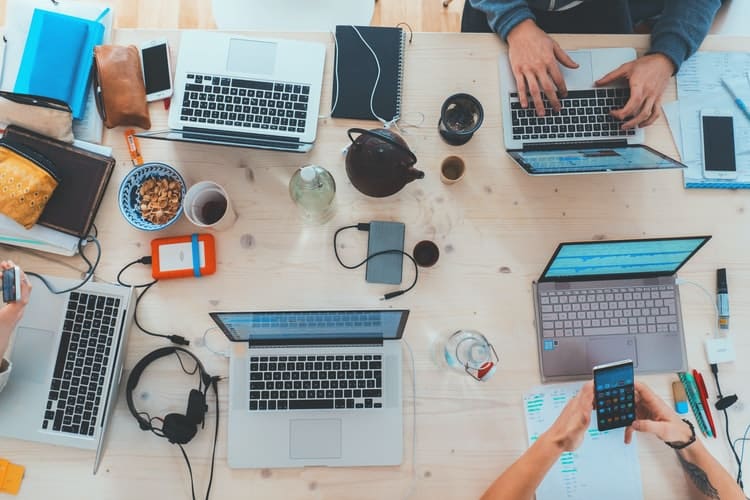 Ravi Shankar Prasad Lashes At Twitter and Twitter Followers
The Ministry of Electronics and Information Technology gave the online platforms three months to comply with the new rules. Google, Facebook, WhatsApp, Telegram, Koo, Sharechat, and LinkedIn quickly did the actions required by the IT Rules. On the other hand, Twitter asked for an extension. It also called for constructive dialogue and a collaborative approach from the government. Twitter thought this discussion was necessary to safeguard the public's freedom of expression.
Indian politician and lawyer Ravi Shankar Prasad called out Twitter for non-compliance to the norms. Prasad is the Minister for Law & Justice, Communications, Electronics, and Information Technology.
He emphasized that Indian companies doing business in foreign countries voluntarily comply with the local laws. So, it is perplexing why Twitter refuses to follow Indian rules.
Furthermore, Prasad said it is astounding to see Twitter, which claims to support free speech, deliberately defy Intermediary Guidelines. It uses its claim as a flag bearer of free speech to be excused from complying with the laws of the land.
Moreover, Prasad accused Twitter of bias. He says that it only flags manipulated media when it suits its likes and dislikes.
Twitter Loses Safe Harbor and Legal Protections
Section 79 of the IT Act protects any intermediary platform from being held liable for things posted on its platform. It separates them from third-party information, data, or communication links made available on their websites. The online platforms would retain this protection as long as it complies with the norms.
Now, Twitter has lost this protection. Prasad did not directly confirm this. But, a senior government official told Reuters that this is the case. Twitter is no longer entitled to intermediary protection due to its non-compliance.
The company previously said it is making efforts to comply with the new guidelines. After that, it declined to comment on the issue.
Since Twitter had lost the safe harbor, its employees can now be held responsible for user-generated content. This makes it hard for Twitter to operate in India.
Indian police have filed at least five cases against the company or its officials in recent weeks alone. Some of the cases are related to child pornography. Meanwhile, some are about the controversial map of India on Twitter's career page. Also, in two states in India, police have named Twitter India chief Manish Maheshwari in complaints. In another case, the state of Uttar Pradesh wants Maheshwari arrested over an accusation that Twitter was used to spread hate.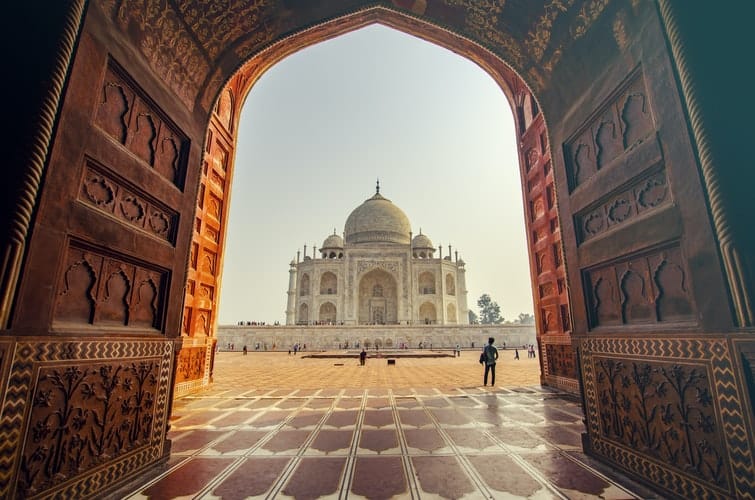 This is terrible news for Twitter. Right now, its concerns will be on defending against the criminal charges that would be filed against the company and its employees. However, it might be subjected to the 26 percent cap of direct foreign investment in media and publishing in the long run. Twitter may have to look for an Indian buyer for the remaining 74 percent stake when that happens.
Was Twitter Distracted With Their Growing Ghana Operations To Deal With India?
The running theory is that Africa presents an even bigger opportunity and an even bigger market than India. This is why Twitter Followers are worth an almost equal amount in many African countries and in India. From an Ad View perspective, this is the most important metric as it determines the worth of all investments.
Twitter, a microblogging and social networking service, sees improving public conversations as their company's mission. Thus, they are following fellow social media networks and tech companies on exploring new horizons. They recently announced that Twitter is expanding to Africa and plans to build a base in Ghana. This decision is a follow-up to CEO Jack Dorsey's statement in 2019 after he toured the continent. The Twitter founder said that Africa is going to define the future. So, when they announced their arrival in Ghana, it did not come out as a surprise. Twitter's revelation came in a tweet from the chief executive saying that Twitter is now present on the continent. The tweet also contains a link to a blog containing the social media giant's official statement.
What is the Motivation Behind This?
Twitter says that its mission is to serve public conversations. They believe these conversations are essential to solving problems, building shared ideas, and pushing us all forward. Twitter sees it as a challenge and a responsibility to increase the number of people who feel comfortable participating in these conversations. Twitter believes there should be immersion with the different vibrant communities and rich cultures across the African continent to truly serve public conversations. This would give them a better understanding of the everyday conversations that take place in that part of the world. 
In 2019, Twitter CEO Dorsey took a trip to Africa to meet with entrepreneurs. On this tour, he visited Nigeria, Ghana, South Africa, and Ethiopia. Some of the people he had a meeting with are Tayo Oviusu – CEO of Nigerian payments startup Paga, and Binance Labs Director Yele Bademosi. Surely, he learned much from them, but he has not had his fill yet. In a tweet that he posted while he was in Ethiopia, Dorsey said he would be living in Africa for two to three months in mid-2020. Unfortunately, this plan got canceled by the coronavirus. 
The pandemic, however, did not stop his plans of investing in the continent. His latest announcement of establishing a headquarters in Ghana proves this.
Why Does He Show So Much Interest in Africa?
You might be wondering why his focus now is on Africa and not on other regions in the world. As it happens, Africa is one of the fastest-growing technology markets in the world. Therefore, the continent makes for a compelling market for social media networks. Facebook already made a move back in 2018, and now, Twitter is going to follow.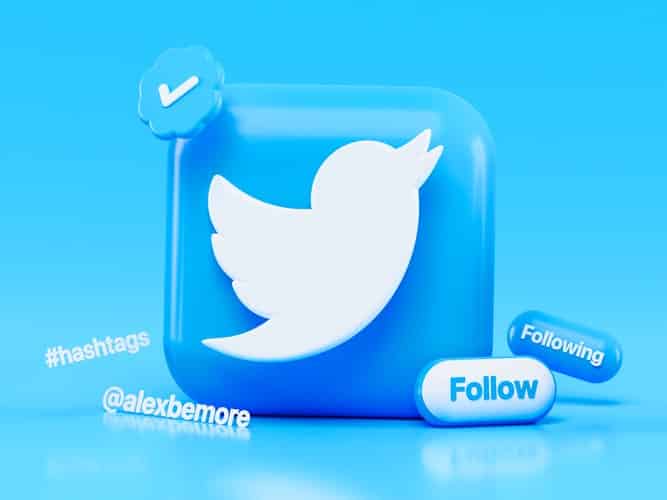 Why is Ghana Chosen As the Base of Twitter Operations in Africa?
Twitter sees Ghana as a perfect fit for its new home. They described it as a champion for democracy, a supporter of free speech, online freedom, and the Open Internet. Twitter also advocates for these things. On top of that, Ghana is also appointed as the Secretariat of the African Continental Free Trade Area. This organization's mission is to improve Africa's position in the global market by uplifting the common voice. This falls directly in line with what Twitter is trying to do. For these reasons, it became easy for the Twitter team to choose the country as the location for their African base.
Ghanaian President Nana Akufo-Addo expressed his appreciation through a tweet. He said Ghana as headquarters for Twitter's Africa operations is excellent news. He also described their partnership as beautiful and critical to the development of the continent's tech sector.
Nigeria's Tantrum
Unfortunately, not everyone in Africa saw this as good news. Some citizens of Nigeria, Ghana's rival in the Jollor Wars, are not pleased with Twitter's decision. Nigeria's population and economy are larger than Ghana's, so they insist that their country should have been the first choice. Their bitter attitude has attracted attention on Twitter. Mostly, disappr01oval of how they are acting.
While Nigeria has a bigger market, its business environment is worse than Ghana's. There are also glaring security risks in Nigeria. In fact, Ghana has outranked them both in the 2020 Global Peace Index and in the 2019 World Bank's ease of doing business index.
Critics and even some Nigerians said that if the country wants to attract investors, they should evaluate the country's laws and policies. Furthermore, they should follow the example being shown by their neighbors.
Back to Ghana
Of course, new business locations mean job openings. On the same blog by Twitter, they announced that they are still open for applications. They are looking for specialists to join several teams, including product, design, engineering, marketing, and communications. During the writing of this post, Twitter needs a total of 11 people to fill the jobs. Those who will get hired will be working on a work-from-home setup. Possibly because of the still ongoing Pandemic. However, they are planning to set an office in Ghana, so that may change.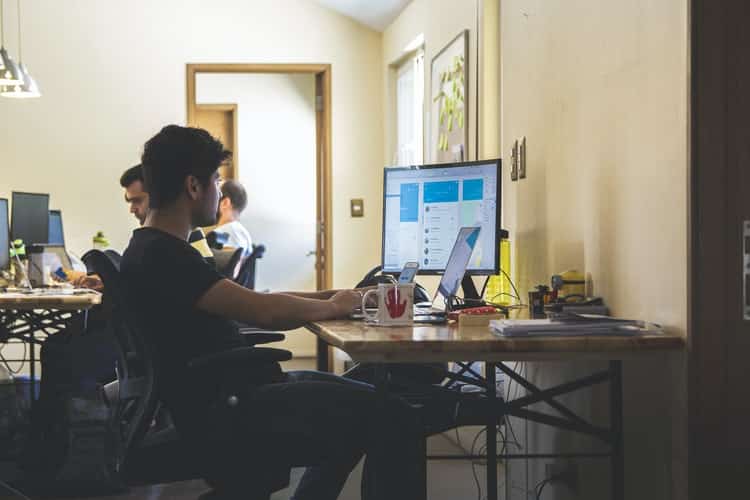 Here is a list of the available jobs:
• Vendor Manager
• Safety Operations Analyst
• Senior Content Partnerships Manager
• Data Specialist, Curation
• Media Ops Analyst
• Senior Communications Manager
• Curation Lead, Editorial Curation
• Curation Deputy Lead (Desk Lead)
• Curator
• Staff Designer
• Identity Operations Analyst
What to Expect?
Twitter came to Africa to learn more about the continent that is often overlooked by big businesses. It wants to connect with people and learn more about them.
From building a base in another continent to improving their machine learning algorithms, it seems Twitter is serious about providing a better experience for its users. These researches and experiments prove that Twitter really wants to become a better version of itself. The team behind the social media network wants to understand their community better to give them better engagements.
The world, especially in Africa, is expecting to see good results. All of us are eager to see where these developments will bring to the tech industry. Whatever they will be, they will surely be impactful. So, we should keep our eyes open and help whenever we can.