Before we go into the nitty-gritty of how to host twitter chats, let's first explain what Twitter chat is for those that are asking, what is a twitter chat?
Twitter chat is where some set of Twitter users choose to meet at an already decided time, and they use a particular hashtag for each comment. There is a host/moderator whose duty is to post questions and other members that will respond to the subject.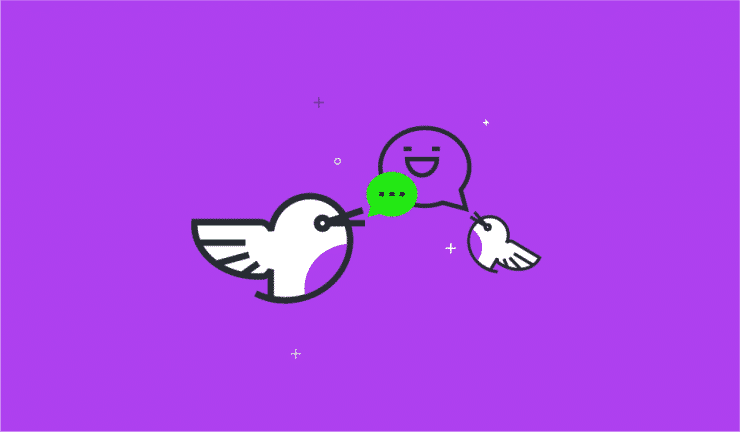 Twitter Chats are Follower Conferences
Twitter chat is similar to going for a conference; the only difference is that you're not using a physical location, and you won't see each other. The hashtag is the dress code that helps you to identify each-other. You can find Twitter chat for every legal industry. Some tools that you can use to find Twitter chat include the following:
Chat Salad
Tweet Reports
Twubs.
If you find a twitter chat that interests you, you can contribute by using their hashtag. However, here are some tools that can help you have a more productive conversation:
Nurph: This tool has many uses that will be beneficial to you. One of the useful applications is that it provides analytics for Twitter chats.
Twchat: It provides room for your Chat.
Tweetchat: This tool is straightforward to use. It helps you reply to tweets on time and with ease.
Hootsuite: It organizes the profile of those involved in the Chat, helping you to manage content from the conversation quickly.
Tweetdeck: Twitter owns this tool. You can easily navigate through this tool, as such, helping you to keep tabs on the content emanating from the Chat you're hosting.
Storify: When you're through with your Chat, this tool can help you to scan through the conversation for anything you missed. Everyone hosting a chat should have this tool.
These tools will help you to have a more interactive chat if you use them well. If you use these tools in conjunction with your Twitter Chats, you'll have a good time. Now, here are the steps to hosting Twitter chats successfully.
1. Participate in Numerous Chats.
You can't just host a conversation of your own if you have no experience partaking in a Twitter chat. If you do that, it may cause you to lose your participants, leaving only you in the group.
Try to join plenty of chats, observe the way they operate, and tailor yours in that way. After a while of active participation in numerous Chats, you will start enjoying the Chat, and knowing what it takes to host a Twitter chat. Try using some of those tools recommended above; if you're acquainted with these tools, they will make it easier for you when you host a chat.
2. Choose a Straightforward and Brief Hashtag.
There are numerous chats out there, and it may be challenging to come up with a unique hashtag. It would help if you took the time to come up with a short hashtag as this might determine whether your twitter chat achieves your goal or not.
The hashtag needs to be brief since your group members will consistently respond by typing the hashtag; you won't want to make it stressful to type. It will be a bonus if the hashtag relates to your brand or company, that way, you will achieve your purpose, and it will give you more visibility.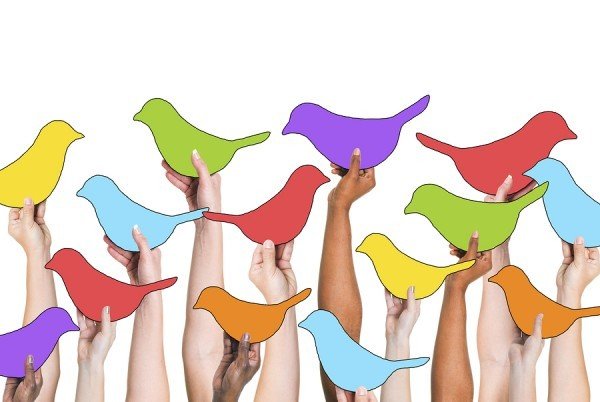 3. Schedule Your Chat at a Time Convenient for Everyone.
The time that's convenient for you may not be for others; as such, you should consider your audience. Check for time zone differences, the busy period of your audience, etc. You can ask your audience or take a sample of when they tweet most.
If your Chat is going to attract people from all over the world, you should ensure that it favors the nation with the highest population on the Chat. As you're inviting twitter users, you should include the time zone since it is open for all Twitter users across the globe.
4. Plan for Your Question in Advance.
It would help if you started researching questions that are associated with that topic; this will help you to come up with a meaningful schedule. You don't want to start a chat and begin to ask irrelevant questions that will be counter-productive to your effort.
You can prepare for the Chat by surfing the internet for frequently asked questions, and if you have a guest speaker, you should speak to the guest speaker to know what he plans to discuss.
Jot the questions you want to ask. It would be best if you started flowing better after the first two questions. You can pen down some exciting topics because the conversation may swing in another direction if it goes in another but similar way, don't break the flow.
5. Consider Using a Special Guest
You can reach a new audience faster if you invite special guests. A very prominent guest can turn your Chat around, especially those with lots of Twitter followers.
You should take the step of inviting experts on the topic you're discussing. You never can tell, some might agree.
Ensure that you send the questions to them, as some like me, hate surprises.
6. Encourage and Engage
Engage with the participant; no one will say anything unless you prompt them to talk. Tell them to introduce themselves before you formally introduce the guest speaker if there is any.
Your job as the host is to share resources, keep the conversation interesting, join them in answering some questions, and manage communications.