Twitter permits users to send and receive short posts known as tweets. Tweets can not exceed 140 characters and can include links to important websites.
Twitter users can follow other users. On Twitter, people following you can see your tweets while you can equally see tweets of those you follow. You can easily follow and unfollow people whenever you feel. However, you should try to follow organizations or persons with similar interests.
Self-expression has become very important in our world today. Twitter allows users to express themselves directly and uniquely. People around the world can connect with your thoughts and feelings.
Why Twitter?
Twitter breaking its own record in popularity, especially in the educated population. Twitter is straight forward, and even if you haven't used it before, operating it is rather easy.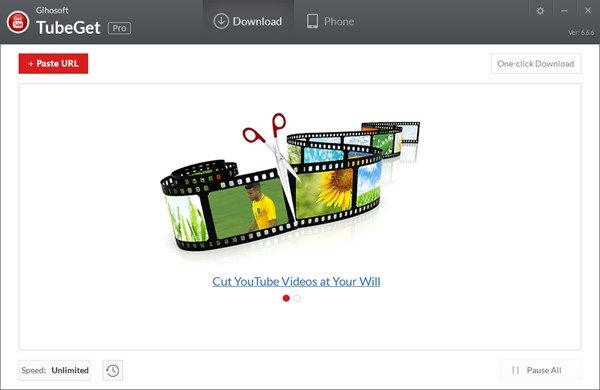 Downloading Videos and GIFS On Twitter
Short videos and animated gifs have become very popular on Twitter. You can watch them at your convenience. It should be noted that the official Twitter app lacks a video download option. Some methods of downloading twitter on your device are:
Downloading Twitter and GIFS using third party software 
Saving with an online site 
Download Twitter videos and GIFS using an iPhone or iPad 
Downloading Twitter videos and GIFS using an Android device
Downloading Twitter videos and GIFS without any app
Downloading Twitter and GIFS using third party software 
Third-party software is one way to download Twitter or GIFS. This method usually applies for windows and MAC users. There are many useful third-party software downloaders. Simply check for credibility or better still go for a famous download software brand.
How to Download Twitter Videos on Windows & Mac(using download software):
Copy the video or GIF link. This can be done in two ways. First, by selecting the down arrow on the right side of the menu. Click the "Copy link to Tweet" option. A new interface appears where you can copy the tweet link.
Second, click the "Tweet published time" next to your username. A new interface equally appears. You can now copy the URL from the address line.
After copying, paste the URL into your software downloader. Choose the format and video quality you want.
Click the "Download "button to start downloading your video or GIF. Your download is now on. Simply wait for it to complete, and your Video or GIF is ready to watch.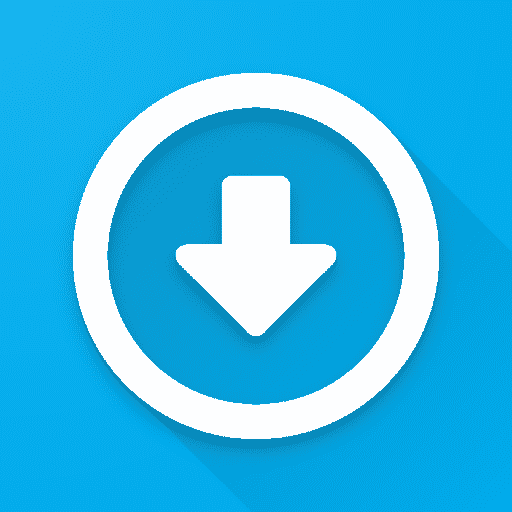 Saving With An Online Site
You can equally download videos or GIFS using an online video site(you can try twitter video download site). Follow these steps:
Copy the tweet URL as described earlier 
Paste the tweet into the provided URL
The site then interprets the tweet URL
Choose your preferred video resolution and video format, and you are good to go.
Download Twitter Video/GIFS Using an iPhone or iPad
iPhones and iPads have become one of the most popular devices in the world today. There are more than 300 million users worldwide(iPhone and IPad). To download videos or GIFS to your iPhone and iPad, simply follow these steps:
Head to your App Store and search for an app named "Documents by Readdle."
Download and install it on your iPhone or iPad 
Open the app, and locate a compass button on the bottom right corner
Click this button, and you will be directed to a built-in Safari browser
On the browser, head to Video Downloader as we mentioned earlier(method 2)
Then download the Twitter video using this online site, like the steps we have described before
You are good to go.
The Twitter video or GIF will be downloaded to your iPad or iPhone. However, it would only be seen in the Documents app. It can't be assessed on your camera roll.
How To Download Video And GIFS on Android Phones
Android is one of the most popular mobile devices in the world today. Currently, there are millions of users around. If you are one of these users, follow the following steps to download videos and GIFS without any difficulty 
Download the Twitter downloader app on Google play. Install the app
Launch the Twitter app. Search for the video or Gif image you want to download. Once it has been searched out, open it
Select a video downloader for Twitter. Select the format and video quality you want. Select download, and your video or GIF automatically downloads. 
Downloading Videos or GIFS Without Any App
You can equally download videos or GIFS on Twitter without any Apps. Downloading an app might take extra space on an already clogged device.
Simple Steps to Download Videos and GIF From Twitter Without An App
Copy the tweet link, just as we described in method 1
Open a fresh tab on your browser
Paste the copied URL in the address line
Add "m." behind https://
Press "Enter" and automatically you will be redirected to the mobile version
Play the video, then right-click on the video or GIF
Select save video
Choose the video quality and file format you prefer
Choose your saving location 
You are good to go
Conclusion
With any of these methods, you can easily download videos or GIFS from Twitter.
Twitter is keeping up with the times and demands of its customers. Technology and customer demands are continually evolving. Videos and GIFS have become an essential part of social media.
All through Twitter is primarily a microblogging system. It is adaptable and, as evidenced by the methods of downloading videos and GIFS, has been designed to be compatible with numerous software. This adaptability has enhanced user satisfaction. Enjoy downloading videos and GIFS today.