How To Avoid Scams When
Buying Twitter Followers
Buying Twitter followers has become a huge industry in recent years due mainly to the
enormous benefits
and relatively low cost. In just 7 years, the industry has evolved from a small niche limited to a dozen sellers into a booming industry that involves thousands of websites, companies, and sellers located all over the world. While there are plenty of trustworthy companies offering legitimate followers and marketing services, there are also a lot of scammers just waiting to take your money and run. The scams are what you want to avoid – here's our
brief guide on avoiding scams
when you buy Twitter Followers.
1) Read The Reviews


When choosing a company to buy Twitter Followers from, you must always check the reviews. If the company is legitimate and actively looking out for its clients, then you should be able to find a positive record of their performance on the internet. A good company or provider will have mostly positive reviews around the web, and will also address negative reviews in a way that tries to fix whatever issue a customer has. These type of companies are the best ones to work with because they not only deliver, but will work to keep customers satisfied.

Catching on to scammers are relatively easy. Companies or sellers that have a bad reputation or no reputation at all should be avoided. This is a major red flag.

Coincidently, we're a review website that has tested and reviewed hundreds of providers selling Twitter Followers, as well as let users leave their reviews of companies, so a good place to start looking for reviews would be right here.
2) Example Of Their Work

A great way to get a clear idea of whether or not a company will be able to enhance your Twitter account and get you more followers is to examine the Twitter accounts they've worked on in the past. Of course, most companies and providers won't reveal accounts of their customers (for Privacy concerns) but you can look at the company's own Twitter Account as an example. If they can deliver good and reliable Twitter followers, they should have these followers on their own Twitter account. You can also inspect the quality of them to make sure it's what you want.

This is the follow by example approach. If a company that sells Twitter followers doesn't have a Twitter Account or doesn't have any followers on their Twitter Account, how can you trust them to deliver followers to your Twitter?

Examining a company's Twitter account is also an excellent way of ensuring they are active and engaging with users. A Social Media company that isn't active on social media clearly doesn't believe in their own services. Just going through a few of the top companies can reveal a lot. Devumi has over 90,000 followers (good) and is actively tweeting and engaging with users (excellent). InterTwitter has over 16,000 followers (good) but doesn't tweet often (bad). BuyRealMarketing only has 16 followers (bad) and hasn't tweeted in 2 years (extremely bad).
3) Contact Them
Another good way to get a feel about the legitimacy of a company is to establish contact with them. Give the company a call, send them an email or chat with them on their Live Chat. If you're unable to get a response from a person, that can be an indicator that they can't produce actual results. Make sure to only purchase followers from a company which is able to answer your questions upfront about how they're able to gain you more followers.

Now only will this prove that the company is around and active, but also ensures that they'll be around if anything bad happens later on. You don't want any unwelcome surprises down the road.
4) Service & Money-Back Guarantee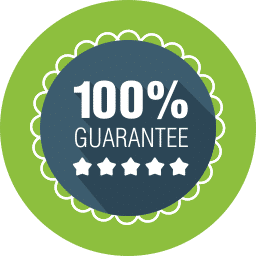 One of the most effective ways of distinguishing between the businesses that are all talk and those which can actually help you attract a large Twitter following is to compare their guarantees. If the company is legitimate and can do everything that they claim, then they should have no problem backing up their talk with an ironclad warranty or a money-back guarantee. If they're unable to offer you that type of guarantee, then it could be a sign that they're not actually able to accomplish everything that they've promised, or not confident in their own service.

This is likely one of the biggest pitfalls in the industry. While thousands of companies, providers and people sell Twitter Followers, only a handful back their service with any type of guarantee. Most will not offer any type of guarantee, which is typically a sign that their service is low-quality and/or unreliable. You don't want to buy 10,000 followers to end up losing them all a week later.

We recommend using a company that offers a 100% Money-Back Guarantee and a minimum of 6-Month Replacement Guarantee. Most of the companies on our Top 10 List offer both of them, so again we suggest choosing one of the top providers on our list for Twitter Followers.
5) Don't Share Your Password or Permissions

When it comes to buying Twitter followers, it's important to take your web security extremely seriously. A legitimate business will never ask you for your login info, and if it's demanded from you then you should run as fast as you can. You should never give away the password to your Twitter account, as the company could vary well steal your Twitter, spam your followers or even get your account banned altogether.

While there may be some legitimate services that ask for your password (eg. Follow-Back Services), these are not recommended because there is a high risk of getting banned regardless.
Avoid Getting Scammed. Do your research.

Ultimately, purchasing Twitter followers can be a powerful, long-term marketing strategy that pays off well into the future. It's important to perform your due diligence before making a decision, however, to ensure that you're doing business with a legitimate company. The research will offer you the peace of mind in knowing that you're working with a reputable business that has your best interests at heart.