A sizeable proportion of marketers believe in the ability of search engine optimization to bring them meaningful results, but not many consider how this marketing method applies to social media. Most marketers perceive social media as a tool for engaging with their customers, increasing brand awareness, and customer feedback, thereby neglecting the fact that you can use to increase your visibility on search engines like Google.
If you want your social media post to appear in search engines, then the best tool to use is Twitter. If you take a little time off your busy schedule to optimize your Tweet, you will get results that will bring a smile on your face.
Here are some things that you can do that will help to optimize your Twitter presence for search.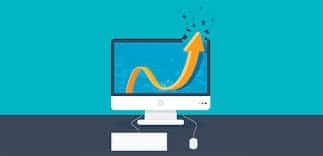 Build Your Reach Using Search Engines
Most search engines check the authority of the individual tweeting out a link. In real life, Google and other search engines won't recognize your twitter account, but they will identify your influence on Twitter and determine if your tweet is worth displaying on their search engine or not.
Your tweets will rank better if you have a substantial reach.
Make Sure Your Tweets are Retweetable
Apart from the well-known constraint of 140 characters, there are others that you should know.
Firstly, ensure that you integrate SEO keywords into your tweets. You can use keywords that you're using as on your website, although you must ensure that those keywords fit perfectly into the discussion or else, you will have high views, but your post won't make sense. You can combine your keywords with trending and relevant hashtags.
Monitor your post to know which keywords are working and which is not. If you find out that one of your posts with a particular keyword gets more engagement, then you should use that post more, and you may discard keywords with little or no result.
Secondly, ensure that your tweets are not too long such that the person who retweets will eliminate or distort your keyword to make it fit. When tweeting, I usually leave a leg-room of 10-20 characters.
Send out Tweets That Appeal to Twitter Influencers
Twitter influencers shape things in the social media world. If you engage with them, you will have a high amount of views, not just that; Your posts will also rank higher in search engines because Google correlates the value of other social media users that engage with what you posted.
Tweets that appeal to other Twitter influencers will help in improving your ranking across search engines and on Twitter.
Ensure that your Twitter Username is Spam-Free
If you have a username that has a lot of numbers, then Google and other search engines may perceive it as spam; this is because there is no way to differentiate non-spam accounts from real accounts. As such, you should choose a name that is unique and easy to remember.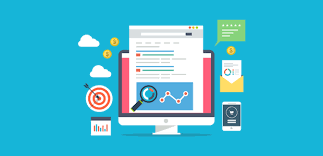 Optimize Your Account For Search Engines
Your account will enjoy long term visibility on Google and other search engine site if you optimize your account. If you're a brand, ensure that your Twitter username matches your Twitter handle, brand name, and website. Your username and Twitter handle don't exactly need to be the same. The usernames should be similar. Ensure that you do this from the beginning because it is difficult to make alterations when your account is verified. Also, you'll have to lose your badge if you were verified before you can change your Twitter handle.
Include Keywords in Your Bio
You can add up to 160 characters in your Twitter bio. Your Twitter bio is similar to the about us section of a company's website. In this part, you have to provide information that interests your profile visitors. Don't riddle your Twitter bio with keywords. It will make your bio look unprofessional. Have it in mind that your search engines will display your Twitter bio as a description; it will place it beside the username. Users will see your bio when they click on the description link; as such, you should make it captivating. Twitter indexes your bio on a regular. Thus, any alteration may worsen or improve your ranking on Twitter.
Believe it or not, your Twitter picture can also appear on the search engine if you include the right keywords. Ensure that you add relevant keywords in the title of your photo before you hit the upload button. Don't stifle up the keywords as it will make them look like a long string of meaningless words. Instead, it would help if you separated keywords with space. If you want your picture to load fast, you should make sure that it is 200 x 200 pixels; this will ensure that it loads quickly.
Link your Twitter Account to Your Website
You should add the link to your website in your bio, then include a compelling call to action to compel your profile visitors to visit the site. Please choose a page for the landing page, although most users use their homepage, you might also prefer that option. While linking your twitter profile to your website, you should also link your website back to your Twitter account. Mutual linking will help to improve the ranking of your site and your Twitter bio on Google. It will also make you look credible in the eye of your viewers and Google.