Pokemon GO Business Planning
No matter where you are, you have probably seen people walking around, their noses in their phones as they spare the occasional quick glance up, just to look back down and start determinedly swiping up. With installs on 10.8% of US Android phones, yes, Pokémon Go mania is still going on. What? You thought it was over because you stopepd playing?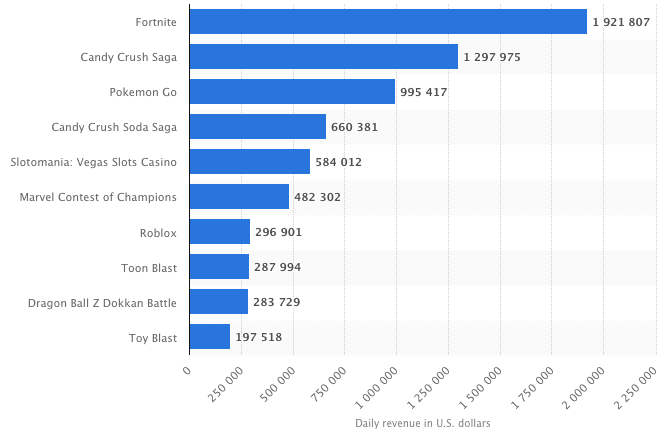 The stats above from Statisia, from 2018, show otherwise! Read carefully as that says it still makes nearly 1 million dollars…a day!
If you're a business owner, you're probably wondering how you can ride the Pokémon train. From setting up lures to holding meetups in real life, many businesses are already capitalizing on the popular smartphone game. The question is, how can you capitalize on all the new Pokémon-driven foot traffic? Read on for examples about how Pokémon Go is being used by brands and small businesses, and learn how you can catch 'em all, too – customers, that is!
Bring in foot traffic with a Pokémon Lure
First and foremost, look for a PokéStop near you. These are where you can activate Lures, a game module you activate at PokéStops that attracts Pokémon (and consequently, people) to that location. Lures are active for 30 minutes, they attract less common Pokémon, and they are the way that many businesses have been attracting flocks of people. Pro tip: players can see who dropped a lure. So even if the PokéStop isn't right where you are, you can still put your name out there.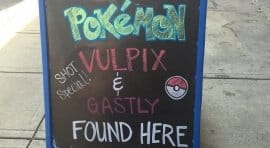 Tanger Outlets, a mall located outside Phoenix, AZ, announced on their Facebook page on Monday that they'd be dropping a Lure at noon outside of one of their stores. The real lure? Tanger offered a $10 gift card to the first 20 people to snap a picture of a Pokémon at their location and show the picture to guest services. The result was an influx of people visiting at normally slow hours, and all at the expense of one little Lure.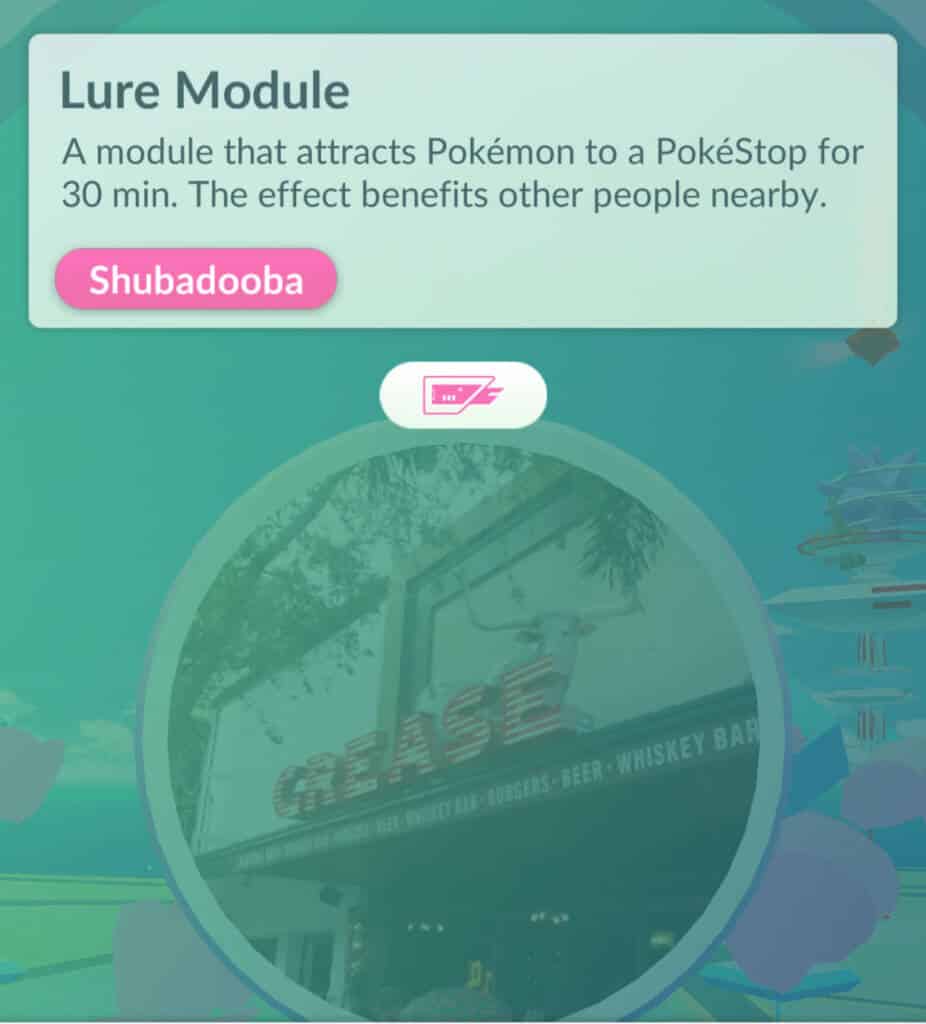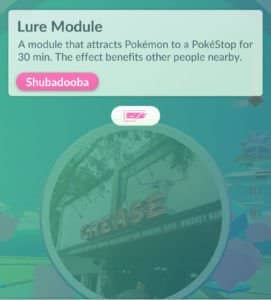 There are a number of ways to use Lures to bring in traffic. Bring people your way by asking them to snap a picture and share it online, with your hashtag, and offer them a reward for coming to your location. The possibilities are endless!
A Lure can be purchased in the PokéShop for 100 coins (or $0.99 in actual dollars), and you can buy a pack of eight Lures for 680 coins (a little more than $5). Remember, eight lures can keep your PokéStop – and your foot traffic – active for four hours.

Twitter TIP:
Use Twitter to help you pull in traffic by tweeting out your location and at what time you'll be dropping the Lure – and watch the traffic flow in.
Attract people with PokéStops or Gyms
Similar to the example above, you can use nearby PokéStops and gyms to insert your brand to local conversations. PokéStops are places where you can activate Lures, but they're also hubs where players go seeking in-game items. Gyms are places players congregate to train and battle their Pokémon, in both the real and virtual world. If you know there's a PokéStop or Gym around you, you can take advantage of people heading that way by offering a discount to anyone heading to it, or placing a sign at the destination to draw people in.
For example, CitySen Lounge, located near a gym, decided to offer discounts to the Pokémon team controlling that gym. In that case, Team Mystic.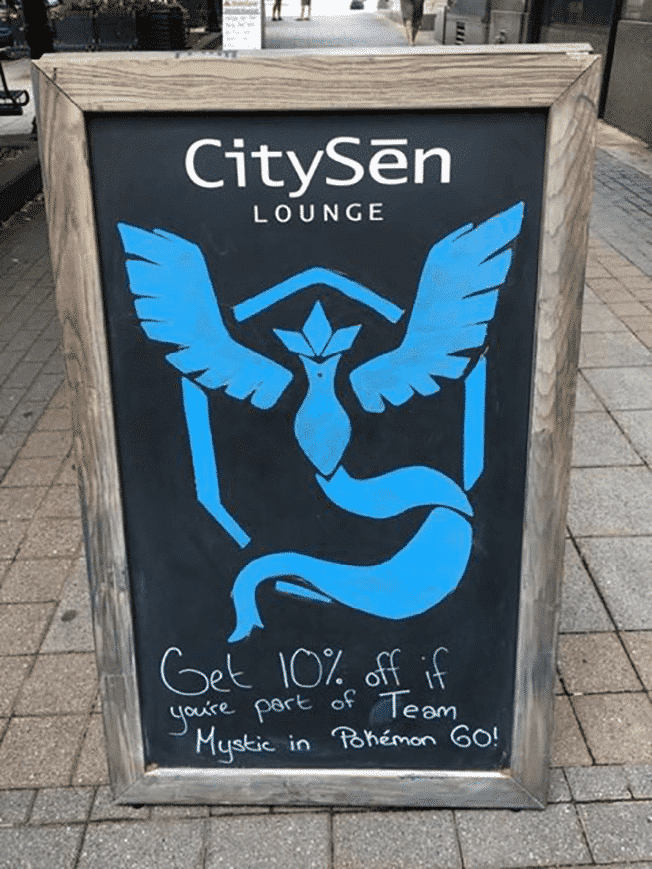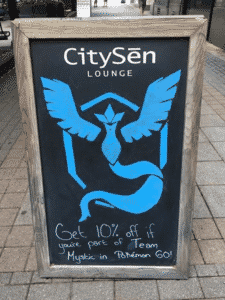 Twitter TIP:
Use Twitter to broaden your impact by tweeting out your discounts with the popular #PokemonGO hashtag and adding your location! Hashtag marketing can be a huge bonus for you!
Bring it to real life with meetups
There's already a Poké bar crawl through Brooklyn organized, with thousands of people going. There are meetups in cities, and there are shared documents online.
The beauty with Pokémon Go is that it brings together a popular game with a 20-year-long history, and puts it in everyone's pocket.
For this reason, the game has caught on like wildfire with crowds of all ages. Use this to draw in people on different teams, host Happy Hours, offer in-store discounts. Create places and spaces for people to come together and chat about how the Pokémon catching is going, where they caught a rare Pokémon, and how they can take back their local gym from the usurping team. Take advantage of these connections and create a place for people to congregate. To really sweeten the pot, set up power strips for charging stations, since the game is notoriously bad for phone batteries.
Twitter TIP:
Use social media, and have people connect with you that way. Offer contest entries in exchange for an image with a certain Pokémon and your business hashtag. Use Twitter to share what Pokémon you find and where, and you'll be happy to see Pokémon trainers heading your way.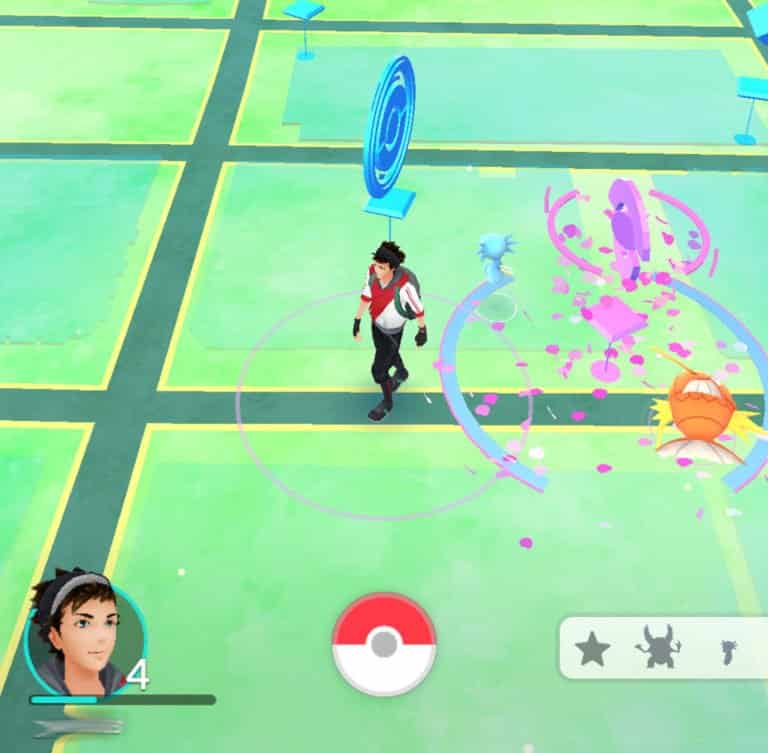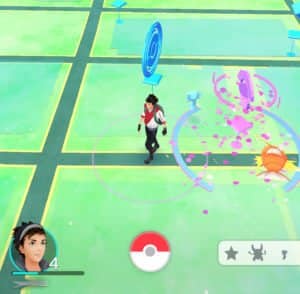 And of course, play the game yourself, see what's around you, and advertise it! You'll be surprised at what you can find, and how much wandering Pokémon trainers will appreciate it when you save them the trouble of wandering around, searching for that nearby catch. If you want to draw people to you without Lures, add Pokémon you find to shared Pokémon maps like Pokecrew. This is a larger and more altruistic strategy – but you'll find that as you populate the map with the Pokémon in your area, people will travel to you (and your local Pokémon).
Be up to date with recent
Pokémon
GO updates
The game is revamping on a constant basis, as the developers aim to bring new features and an improved interface to the game. Prior to constructing your business plan for a Pokémon GO strategy, it would be best to get to know how to game operates today, and which updates and statistics may be relevant for your strategy. Here are some of the most notable updates that recently took place:
The most important update of the lot is, of course, Friends and Trading. With this update, Trainers will be able to add other players to their Friends List for the first time, and also have the opportunity to receive special items and build their Friendship levels. With trading (the most long-awaited update), Trainers will be able to trade their Pokémon to players nearby.
Attention! Friends, gifting, and trading are now live for those level 30 to 40 Trainers! Stay tuned as we will be gradually rolling out these features to other levels soon. pic.twitter.com/iHGsqrUMYM

— Pokémon GO (@PokemonGoApp) June 21, 2018
Understanding how these updates affect the gameplay and user-interface of Pokémon GO will help you better alter your Pokémon GO business strategy.
How businesses are using
Pokémon
GO, and how you can too
Here is an example of an excellent use of Pokémon GO for business growth. New York Pizzeria L'inizio Pizza Bar registered a tumbling 75% sales growth after its manager spent only $10 on Lures; "We had people come down, sit down, get a couple of beers and play the Pokémon game." Said the manager.
When you pick which restaurant you want to eat at just so you can be near a Lure Module 😂 #PokemonGO pic.twitter.com/NrN20fiaIa

— Tom 🛴 (@ProSyndicate) July 10, 2016
Pokemon Go do some marketing!
Pokémon is everywhere right now, so right now is the time to take advantage of the trend. Get on the game, or ask someone around you what's nearby. Chances are you won't have to go too far to find someone playing Pokémon Go, anyway.