Twitter has a conversational nature. This is why many people use this social media platform for a variety of things. Some follow news accounts to get the latest information about current events. On the other hand, others follow their favorite bands, artists, celebrities, and sports team to get to know the happenings about them. 
No matter what reason people have to use Twitter, we cannot deny that there is a massive amount of information on this social media platform. For this reason, filtering out which ones are relevant to you can be a challenging thing to do. 
Twitter Trend Section: Trends
Twitter has a section in its platform called Trends. There, users can see the topics that people talk about in real-time. However, there are times when people look at a word or phrase on Twitter and think, "why is this even trending?" As a matter of fact, that very question was tweeted more than 500,000 times last year.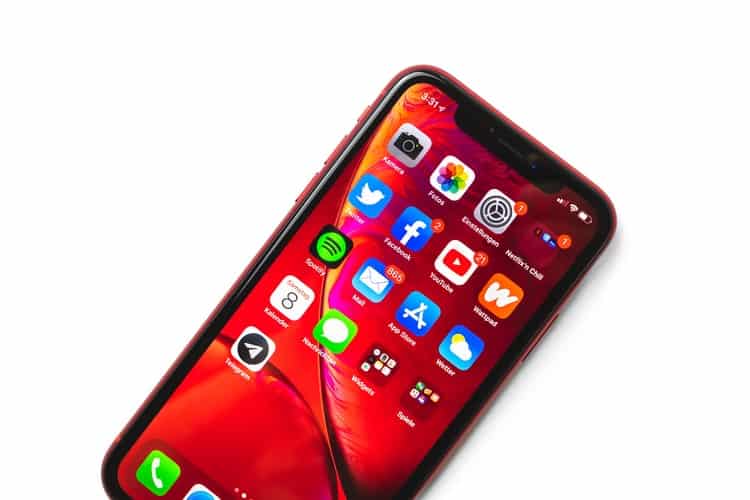 The social media giant knows that it should be easier for users to understand what is being said the moment they see it. For this reason, Twitter worked continuously to bring more context to people about what is happening with labels on both tweets and accounts, curated pages, and related articles that show up on the trends section. To better understand why something is trending, the social media giant added pinned tweets and descriptions on Trends. 
Does This Twitter Trend Make Sense?
Sometimes, a trend will make sense if there is a right tweet. This is the reason why Twitter added a representative tweet to some trends in the platform. These tweets will provide users with more insights about that particular trend right away. 
There are several steps for the platform to find out if a particular tweet can represent a trend or not. A combination of Twitter's curation team and its algorithm will evaluate the tweet to see if it reflects the trend. The platform's algorithms are designed to make sure that the representative tweets are not potentially abusive, spammy, or posted by accounts that are trying to take advantage of the platform's system. 
As of now, representative tweets on trends are available on Android and iOS apps. The social media giant is still working to integrate the new feature to twitter.com.
Descriptions on Trends
In the weeks that will come, Twitter users will find brief descriptions integrated into some trends. This will help in adding context to the trend that people are seeing. In addition to that, the descriptions will provide a clear and straightforward context of why a particular thing is trending.
Furthermore, Twitter's curation team developed Descriptions.
However, it is important to note that not all users will access this new feature. The countries where representative tweets and descriptions are available are Australia, Argentina, Cambodia, Canada, Egypt, France, Ireland, India, Japan, Mexico, Saudi Arabia, New Zealand, Spain, the UK, the UAE, and the US. 
Besides, the social media giant is looking to add more context to more trends over time. Its aim for this effort is to bring more clarity to conversations. 
More Improvements to Twitter
Twitter is basically everything that the world is talking about. With loads of information on the platform, it can be overwhelming and challenging to discover new and interesting conversations that you like. The reason is that there are so many tweets being sent all at once. 
Most of the time, people want to see tweets that matter to them. The social media giant is aware of this fact. For this reason, it made it easier for users to follow the best conversations on the platform. 
In the months that will come, Twitter users will be able to follow conversations about a topic. This is similar to how they can follow an account in just one tap. Furthermore, topic suggestions will show up in a user's timeline, as well as in search. Topic suggestions in the search will be based on what you tend to look for on the platform. 
Your Favorite Twitter Followers Still Follow Your Favorite Topics
Once you opt to follow a topic, regardless if it is about your favorite band, artist, or sports team, you will find tweets from an entire host of accounts that tend to have the same interests as yours.  This increases the odds they start to follow you on Twitter as well.
Back then, figuring out the best way of keeping up with conversations that matter to you was all on you. You always need to search for it or find it in the Explore section. But with this new improvement to the platform, you have the option of keeping up with the most relevant topics on Twitter with just a single tap. After following the relevant topics, all of the conversations about it will come to you without needing to look for it.
When you open your Twitter account on either Android or iOS, you will find Topic Follow prompts in your timeline. These prompts are based on what you follow and what you signaled as things you like. This is similar to how you bump into new accounts to follow.
You can expect these topic suggestions in both your timeline and in search in the coming months. According to Twitter, as it gets to know the things that you are most interested in, Topic suggestions will get even better than it is now.
Final Takeaway
Twitter has millions of active users every month. Also, millions of tweets about a lot of topics are being sent to the platform every day. But with the social media giant's efforts to help people find tweets relevant to them, users will no longer have to search for the things they want to see every time they open their accounts. 
There is no denying that Twitter is doing its very best to provide people with the best experience on the platform. This is the reason why users always see new features that makes the platform easier to use.
In the coming months, Twitter users can expect more improvements and integration to the Twitter app.