Twitter started out as a microblogging site where people could share random thoughts in 140 characters or less. Today, Twitter has become a more important social media platform that is helping researchers predict everything from earthquakes to crime rates.
University of Virginia Assistant Professor Matthew Gerber discovered that there's a significant correlation between criminal behavior and tweets. Gerber found that while people didn't directly tweet out their plans of hijacking a liquor store, they don't think twice about the location tags on tweets that may lead to criminal behavior.
The study also revealed that there's a correlation between tweet density and crime rate at a given location. Crime prediction models are better with Twitter than without.
Gerber has reinforced the fact that we can all learn a lot about human behavior through data that are publicly available thanks to major networking sites like Twitter.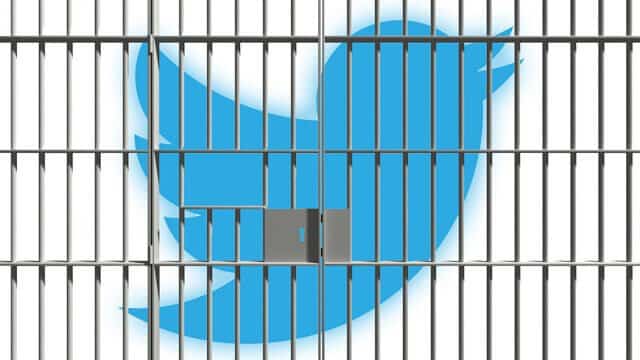 Image credit: BantuanHukum
Twitter As A Crime-Fighting Machine
The initial idea behind Twitter (then Twittr) was to give users a platform where they could broadcast their thoughts to all of their friends using their mobile device. Back then, Twitter was just a place where people could express themselves away from the noise of more mainstream social networking sites like Facebook and Bebo.
The platform then spawned into the mega social networking site we know today, which that lets people connect with millions of other users, quickly, easily, and in real time.
Today, Twitter has become one of the most important social platforms of this generation. People rely on Twitter not just to get updates from their friends but also to get updates on the latest news as soon as it breaks.
People typically don't hesitate to disclose their location and activity on Twitter. Gerber used this data to discover common topics of discussion that lead to a crime, based on locations provided by the GPS data attached to the tweets.
So, for example, when people tweet about getting drunk on Damen Avenue in Chicago, authorities can assume that there's a higher probability of criminal behavior in that area. Activities such as music festivals, concerts, and street parties are hotspots for criminal activities such as brawls and theft.
Taxi driver, broken window, drunk girl, campus security, two police men, second night. We need a block meeting

— M W (@__Millicent__) September 25, 2017
By learning about these events early on and by studying what people tweet about when they're at these events, authorities can determine the activities that could lead to criminal behavior.
In Gerber's study, Twitter was useful in the prediction of 19 out of 25 types of crimes, making their prediction models more accurate than they would have been without that data. It seems Twitter can reveal a lot more about us and our environments than we think.
What This Means For You
If law enforcement can learn more about clandestine criminal activities before they even happen based on publicly available data on Twitter, imagine what you can do with that information to benefit your marketing efforts.
Gerber's study reinforces the fact that you can learn a lot about a person, or people in general, just by analyzing their tweets. You can use their tweets to find out where they go, why they go there, how they like to spend their weekends, and so much more.
You can use the information you derive from tweets to construct a Twitter marketing strategy that hits home among your followers. Just by studying your followers' tweets, you can identify how people feel and react towards newly launched products, sales, and other brand announcements.
There's a lot to learn about people through their tweets, all it takes is some digging on your part.  If you want to see more of people's tweets, you should start organizing the people you follow into lists. These lists can help you filter through tweets from the people you want to target.
To create a list, just visit your profile and select 'Lists' from the drop-down menu up at the top. Select 'Create new list' and start adding people. You can even go as far as creating separate lists for your ideal followers, brand evangelists, and employees, for more focused data.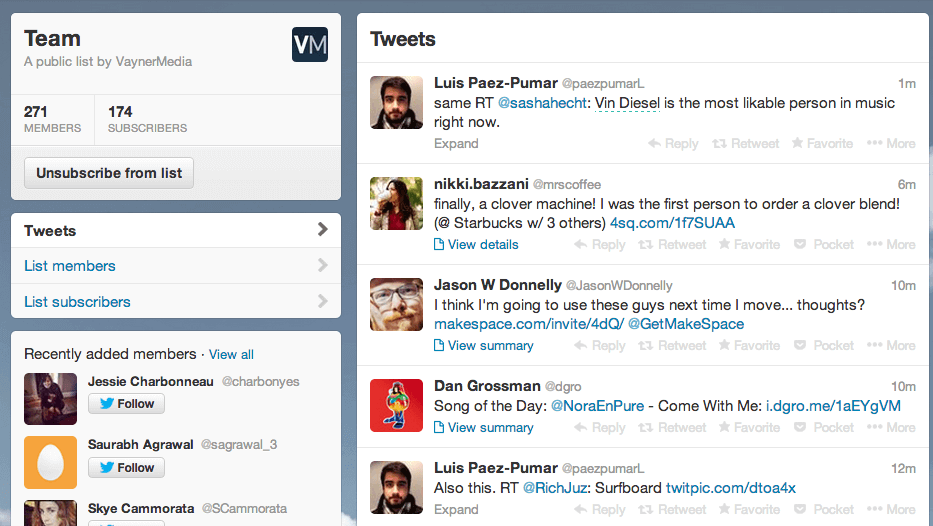 Image credit: Post Planner
From there, you can start analyzing everyone's tweets to get a better sense of who they are and what they like.
You can even pair your newly created lists with high-quality Twitter Followers from a reputable provider. Artificial social signals can help you draw attention from organic users by giving you a more credible persona online, which people will naturally be attracted to.
You may not be able to predict crime with your lists but you can use them to learn a whole lot about the type of people you want to attract on Twitter, and drive your marketing efforts forward more rapidly.
Twitter: More Than Just A Social Networking Site
So many people posting their thoughts and feelings on social media has given researchers a deeper look into the human psyche — so in-depth that it can help them predict things before they even happen, or teach us things about ourselves that we never would have guessed.
If you play your cards right, you can use Twitter to learn more about the people you want to direct your marketing efforts towards. If Twitter can help authorities predict crimes before they unfold, it can help you understand your target audience.
Paying close attention to your followers on Twitter can help you come up with a more relevant marketing strategy that resonates with your target market.
You can also amplify your marketing message by purchasing a few thousand Twitter Followers from a tried-and-tested provider. Buying an impressive number of artificial social signals can give you a seemingly prominent status on Twitter that will attract organic users. When they see how popular you are, they'll definitely want to check out your account to see what you're up to.
Professor Gerber and others have taught us that there's more to a tweet than meets the eye, and if you want to learn about your followers you just have to get your hands dirty with data.