Everyone wants more followers on Twitter. They make you look more credible and popular, giving you an instant level of authority.
Acquiring followers is not always easy, especially if you're new to the platform. Twitter newbies often have to endure a long, tedious and unpredictable process of slowly growing a following.
There are ways to expedite this process as much as possible, however. Having a solid and well-thought out strategy in place can help you become more influential more quickly. When used consistently, growth techniques can help you gain more followers and become more authoritative on Twitter.
Before you skyrocket to notoriety on the platform, you'll first need to cover the basics. Once that is done, you can get your hands dirty with more complex techniques that can help you boost your follower count.
If you're a Twitter noob looking to conquer the platform, you came to the right place. Below are some indispensable tips to help you hack your growth without breaking a sweat.
Make It a Public Affair
Start by setting your account to public, an obvious but necessary step. Some people mess this one up, actually.
Your Twitter profile is sort of like your personal landing page. People will usually decide whether or not to follow you based on your profile, along with your tweets. It should provide people with most of the information they need to decide whether you are worth following or not, whether that's actual information about you or just something that shows off your personality.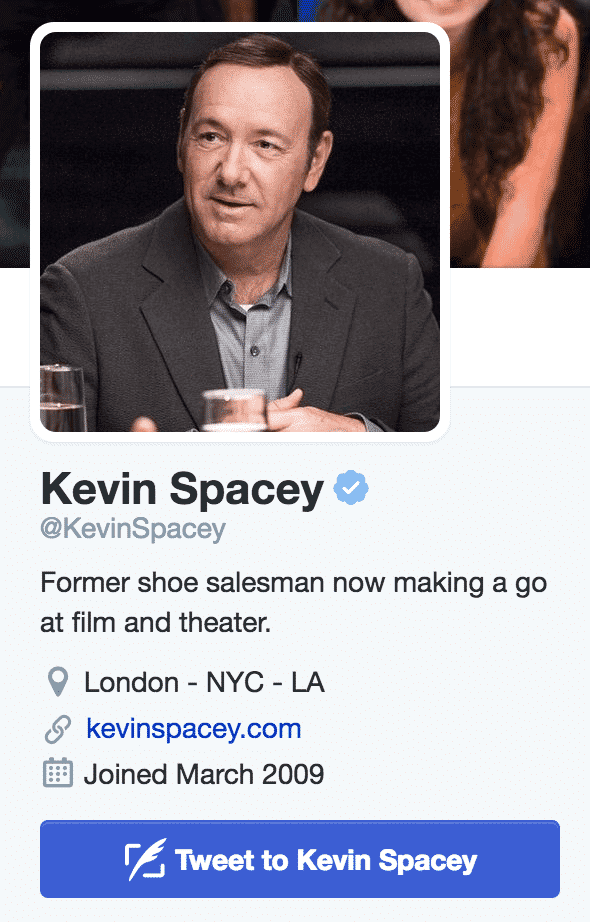 Tell People About It
In this highly digital age, it should be safe to assume you have more than one social media account. The best way to grow a following on a platform that is completely new to you is to utilize the contacts you have on some of your older social media accounts.
Constantly promoting your Twitter account on all your other social media accounts can help you direct and funnel your followers to your profile.
Most social media sites are integrated with one another with autoshare features. You can use this to your advantage and make promotion a whole lot easier.
If you have a LinkedIn account, you can export your existing contacts into a .CSV file and upload it to Twitter. This would send out a massive flock of invitations to all of your contacts and direct them to your Twitter account.
This is a pretty effective method, because you've already established a relationship with these people. Most of them won't think twice before agreeing to connect with you on another platform.
Tweet Often
As you think about getting more followers, think about ways to improve your content as well. By now, you should know that the fastest way to a tweeter's heart is through killer content. In order to attract more followers, you must give them something they can't get elsewhere.
Aside from coming up with killer content, you have to be consistent. Consistency is one of the most neglected aspects of social media management. Oftentimes, people assume they can put out content whenever they feel like it and expect to elicit a reaction from their followers. Not true.
Posting and scheduling your content is a science all on its own. The optimal time for posting will depend on your goals, your content, your audience, and other factors. If you're planning on serving an international audience, for example, you have to be sure to hit all the different timezones.
It's easier and more effective to schedule a bunch of tweets ahead of time, rather than trying to do it on the fly every day. There are a number of tools you can use to manage and schedule your posts not only on Twitter, but other platforms as well.
Some of the most popular social media management tools out there are Hootsuite, Buffer and Everypost. These companies offer both free and premium services that can help any busy businessperson stay on top of their social media account.
Create a Consistent Brand
Your brand is the consistent style you put out across all of your social media profiles.
Every tweak you make to your profile should be for the purpose of making yourself appear more familiar and approachable to fellow Twitter users.
This means using a recognizable Twitter handle and photo. As much as possible, make your names and profile photos consistent across as many social media platforms as possible.
This way, those who follow you on Facebook will have a much easier time finding you on Twitter, and vice versa.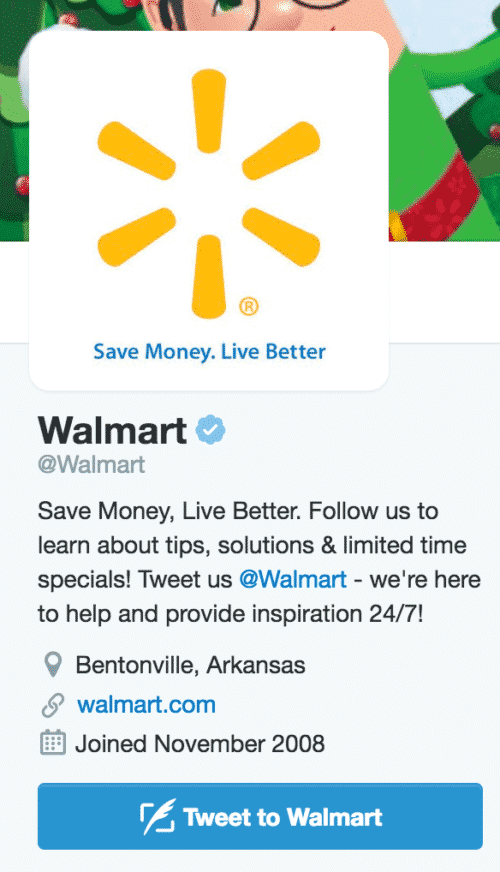 Follow Those Who Follow Your Followers
By now, you know that familiarity is king on social media platforms. When targeting people for your growth campaign, you can include everyone you already have a connection with.
Users are more likely to follow accounts they have a relationship with – whether it be a common interest or a personal connection. Your chances of gaining some new followers with this method are pretty good.
If hunting down your followers' followers seem tedious to you, there are tons of online tools such as Tweepi that can help you. These services also allow you to find users in the same industry or niche whom you have a common connection with.
Buy High Quality Twitter Followers
Part of your success is about how you present yourself. In order to become more credible, you have to look more credible.
Purchasing high quality followers like these can be just the trick you need to get a leg up and start looking more credible, almost overnight.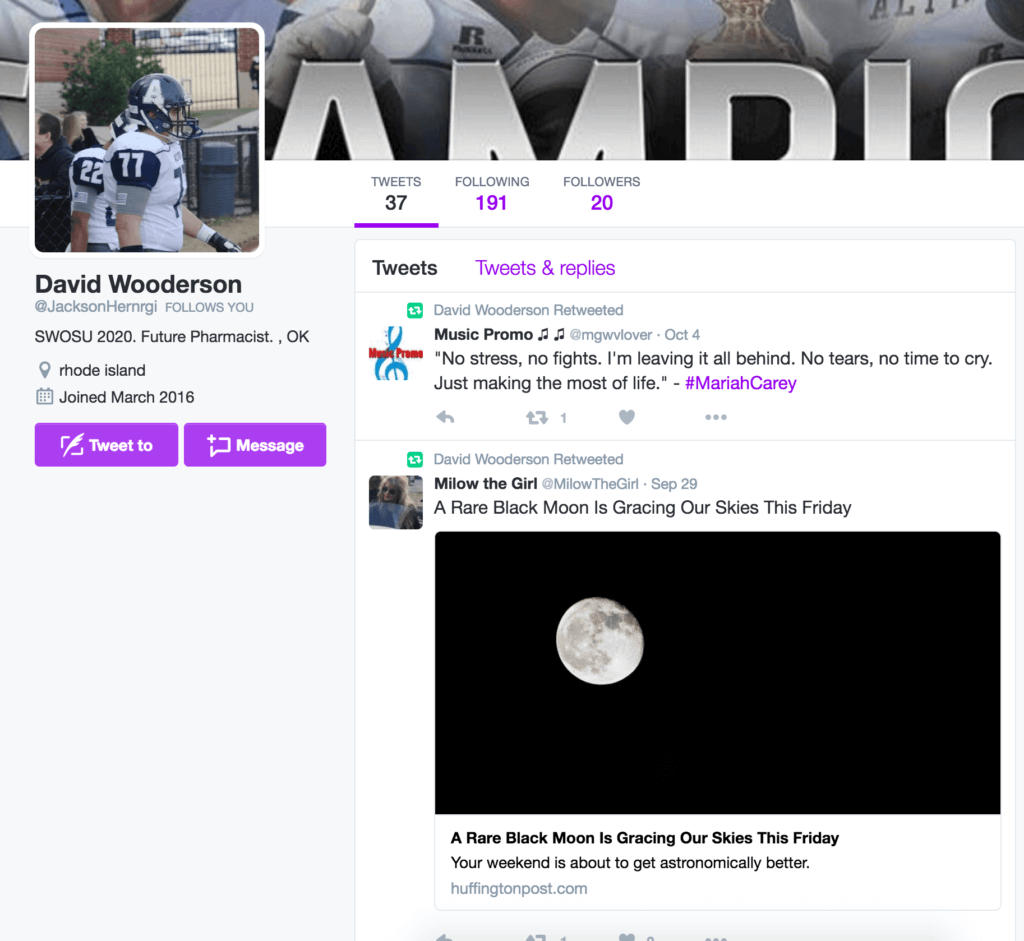 The rationale behind this is simple: the more followers you have, the stronger your social proof is. Social proof is your social credit online, and it plays a big role when users decide whether to follow you or not.
Purchasing followers is fast and easy, but we urge you to be careful when choosing the provider you deal with. There are hundreds upon hundreds of providers out there and not all of them can offer you high quality followers.
The worst thing you can do to your brand new profile is bring a truckload of low quality followers over. These followers, who don't look real at all, will only boost your follower count. If anyone investigates they'll see a pretty unappetizing profile.
Furthermore, these fake users can leave you with a fluctuating follower count, which is never good for someone who is just starting out. Twitter newbies like yourself have a lot at stake as far as your reputation goes, so don't buy followers like these: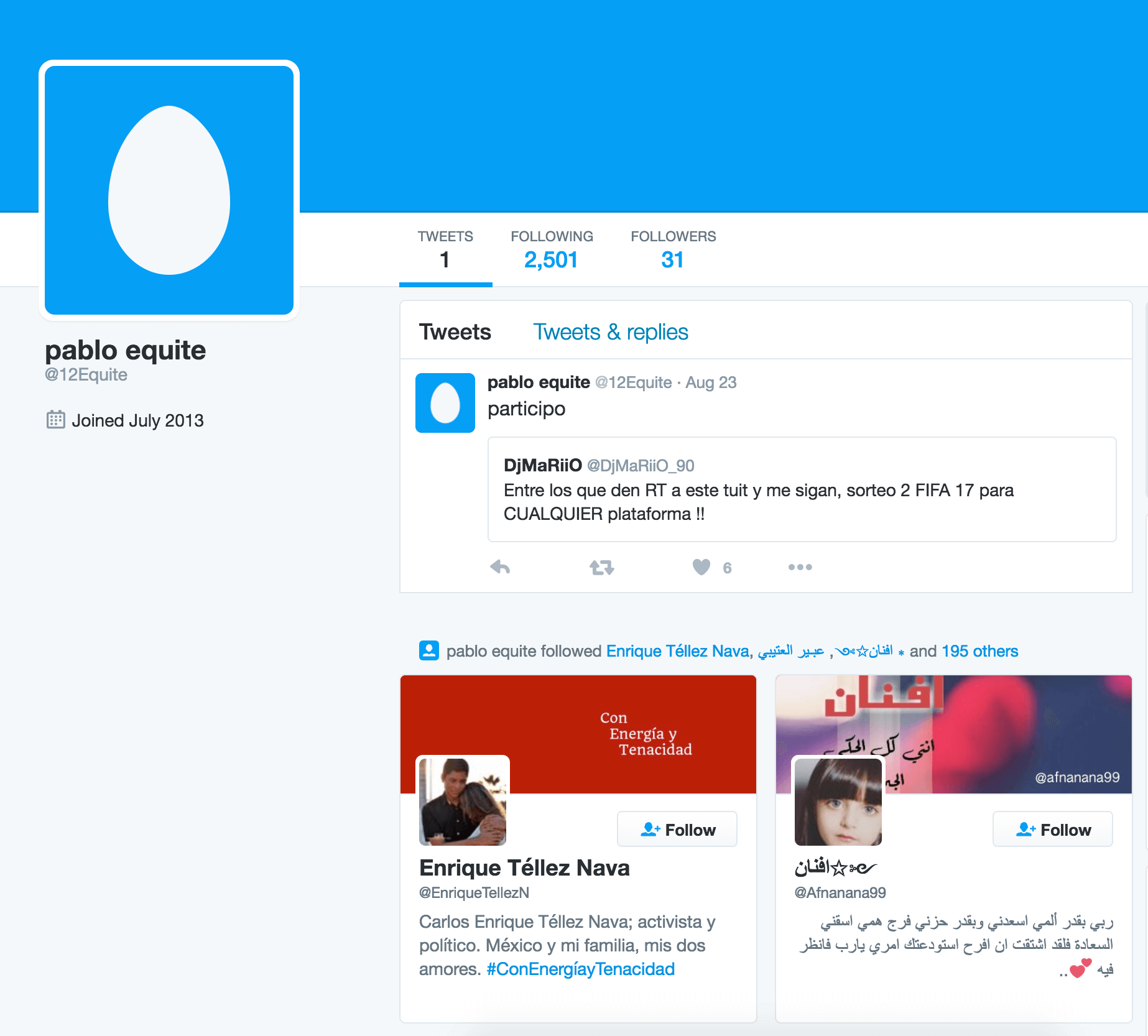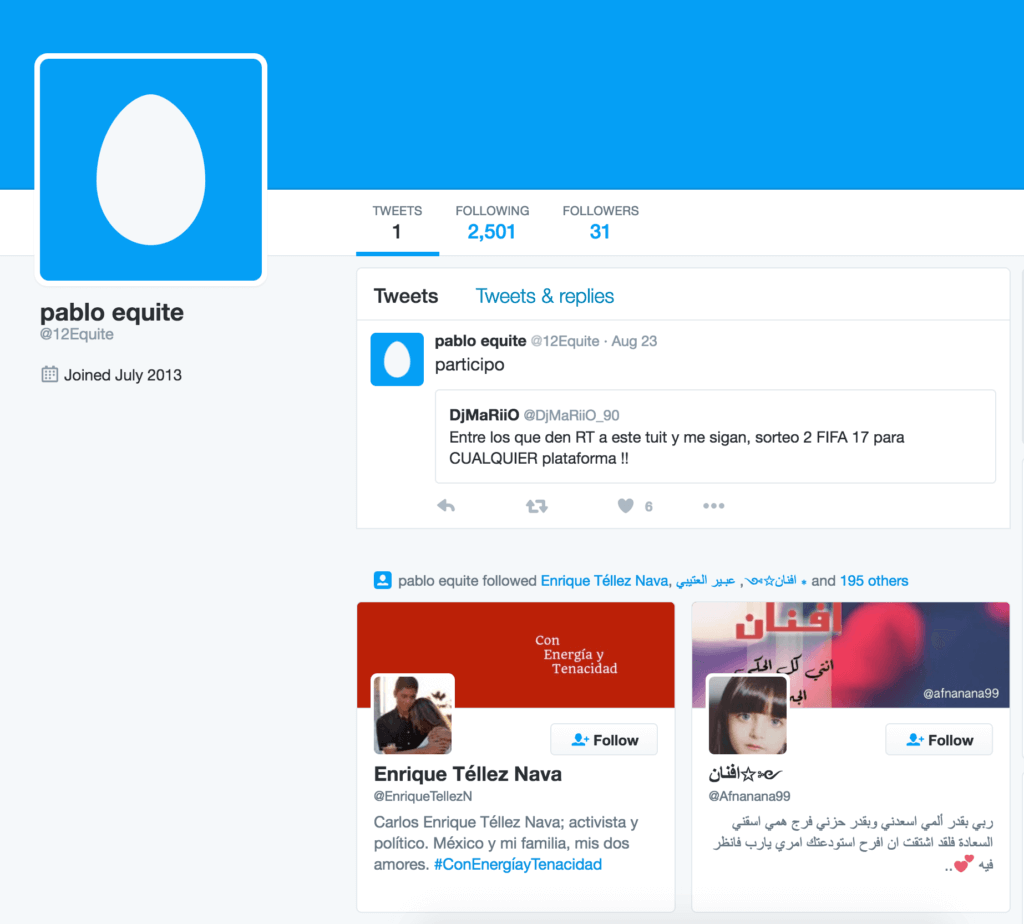 When it comes to purchasing followers, going for high quality is always best. High quality followers are either authentic Twitter users or accounts with the closest semblance to one. They can give you the real support you need to nurture organic growth on the platform.
Join Twitter Directories
Joining Twitter directories can also help you find the followers you need to grow your audience. If you want to acquire more followers in the shortest amount of time possible you have to target users with laser precision.
Websites such as Twiends, Twellow, Twibes and WeFollow are some of the best Twitter directories that have the most updated listings of users curated according to interest and niche.
Twitter directories are also a great way for users to find businesses. If you are a business owner, you can definitely gain more followers by getting your business name listed in one of these directories.
Use Trending Hashtags
Twitter made the concept of hashtags and trending topics famous. If you're aggressively looking for more followers, you can definitely benefit from jumping on a hot and trending topic.
People become highly aware of popular hashtags. This makes them a great way to reach out to people who may not be in your initial network but are interested in the same kinds of things.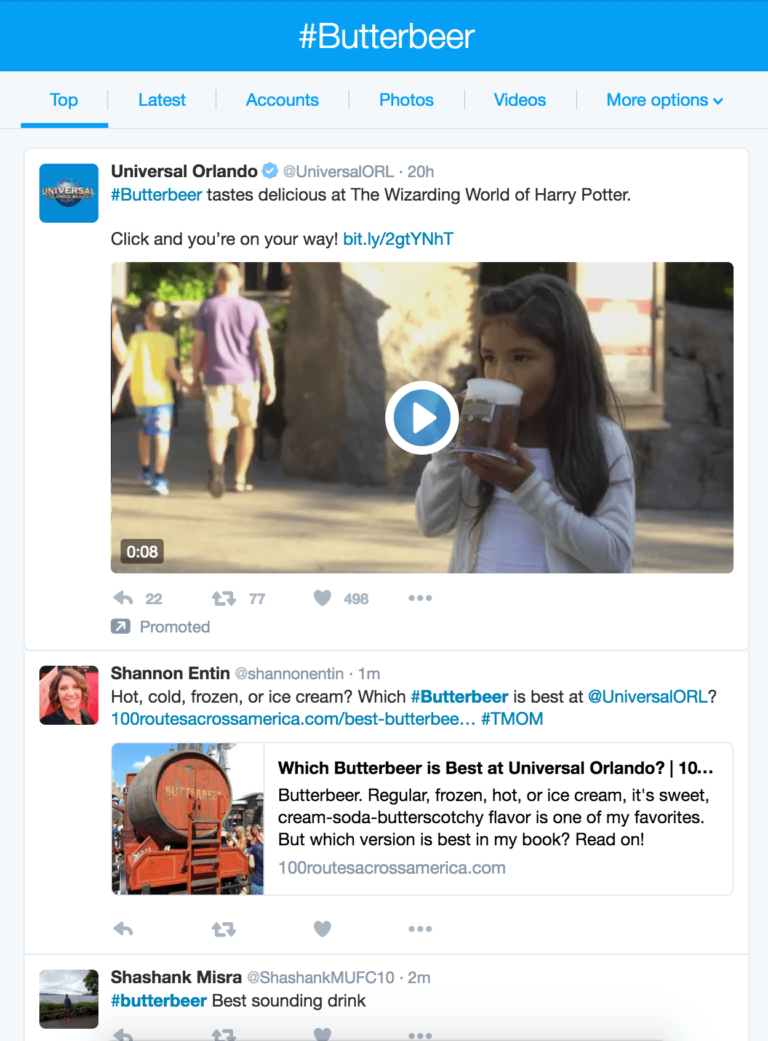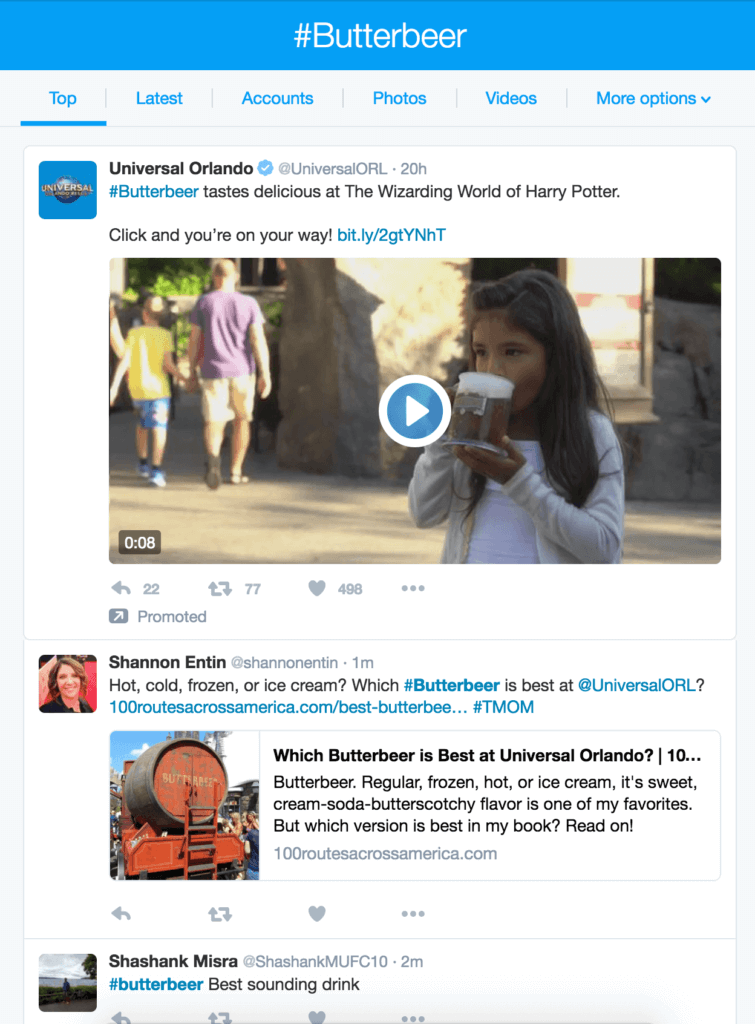 When using this technique, it's important that you find a topic or a hashtag that most relevant to your niche. Taking advantage of irrelevant hashtags and trending posts is mostly shunned upon and won't be a good long term strategy.
There are a number of tools available that can help you track trending hashtags and topics that are most relevant to your industry. Twist, Monitter, Hashtags.org, and BuzzSumo are just a few of the web-based applications that can help you track trending topics and hashtags in real time.
Hop on a Twitter Chat
If you are want to gain new followers while promoting interaction with other Twitter users, you can benefit from jumping on a Twitter chat. Twitter chats are when various brands and users come together to talk about a certain topic.
This is similar to using trending hashtags, but instead you're engaging in actual conversations with fellow Twitter users. Twitter has dedicated channels where users can engage in real time conversations with each other. Among these are the following:
#HBRchat
#mediachat
#tchat
#blogchat
and many more.
All you have to do is type these hashtags in the search bar and you'll get to chime in on the actual conversations that people are having in real time.
Tweetchat is a website where you can easily search for trending hashtags and tweet chats based on specific keywords. Tweetchat has a stream buffering system in place that can help you block highly active hashtags – allowing you to control how you experience the conversation without getting overwhelmed.
Follow Influential People
Twitter influencers are valuable, able to sway the opinion of a whole lot of people very quickly. If you want to gain more followers in a specific niche, be on the lookout for influencers and begin following them one by one.
This can also help you identify your audience – based on an influencer's following.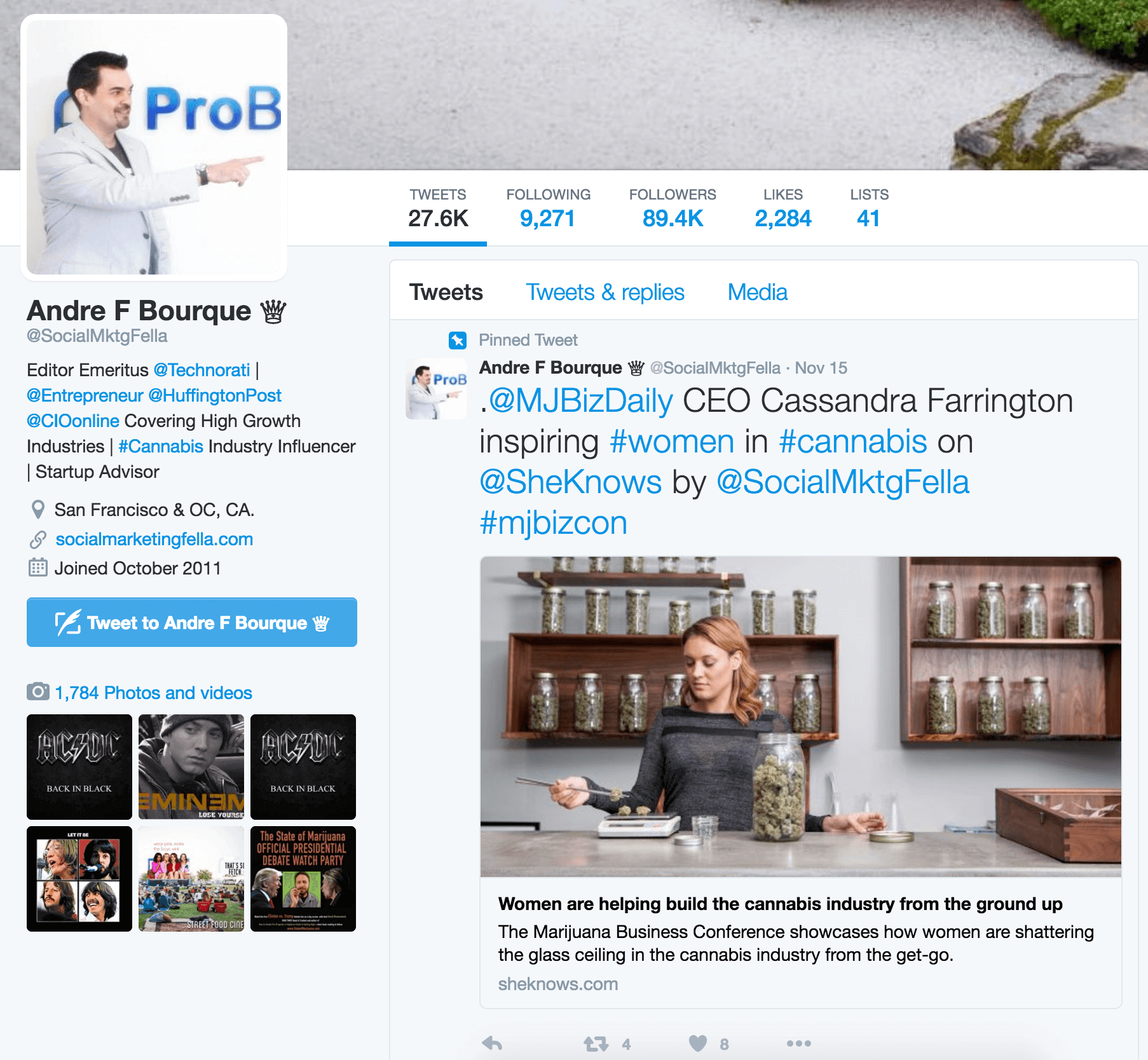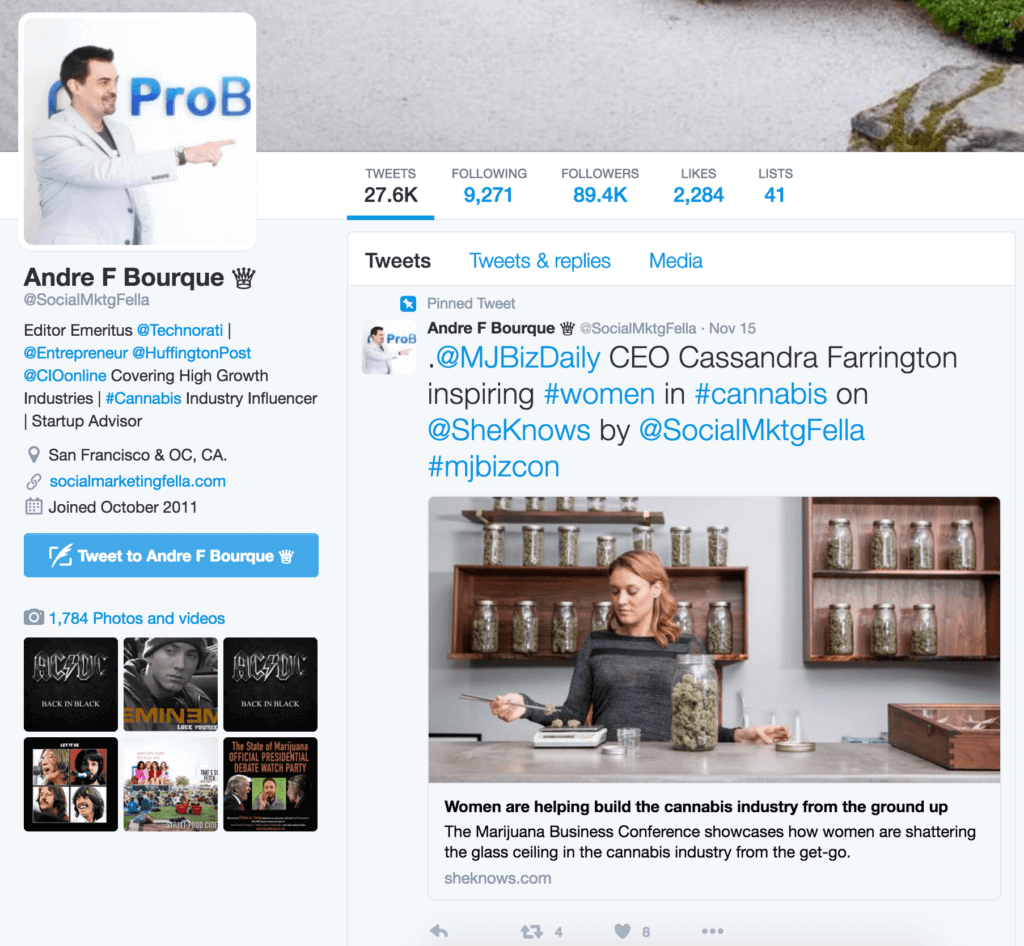 Build a list of influencers within your niche and begin following them. Take some time off your day to familiarize yourself with what they do – this way you can eventually begin a meaningful conversation with them. As you form these friendships and get them to share your content, you'll see a noticeable increase in your following.
BuzzSumo is a great tool you can use to find the most influential people in an niche or industry.
Invest in Twitter Ads
Another surefire way to increase your follower count in a short amount of time is by investing in Twitter Ads. This campaign helps promote your Twitter account to other users, on their timelines and in the "Who to follow" panel.
With a Twitter Ad campaign in place, you can easily target a substantial number of users who are likely to want to follow you. You can promote your profile to specific groups of people based on their location, interest, or other targeting options.
This comprehensive guide from Hubspot explains how you can set up a Twitter ad campaign from start to finish.
If you have the marketing budget to spare, this technique is definitely a viable way to increase your following over time.
Apply the Methods, Grow Your Following
Gaining more followers on Twitter isn't rocket science. All it takes is the right know-how and some effective tactics, and you can streamline the entire process.
In order for you to gain more followers on Twitter, you must develop a comprehensive strategy. Use the tips and techniques above to create a unique approach that is most suited to your needs.
Gaining more followers when you're completely new to a platform may seem like a gargantuan challenge, but it's very possible. You just have to commit to a strategy and consistently stick to it – keep going, and you'll start seeing results.
When used persistently and wisely, these techniques will surely help any Twitter newbie skyrocket to infamy in no time.