With millions of tweets posted daily, Twitter remains one of the most popular social media platforms. The numbers make it easy to push your product amidst all the noise. True! We agree that advertising on Twitter isn't the most popular option for E-commerce store owners or digital marketers. The platform looks far more suitable for blogging causing Digital marketers to look the way of Facebook and Instagram since they have a wide variety of audiences.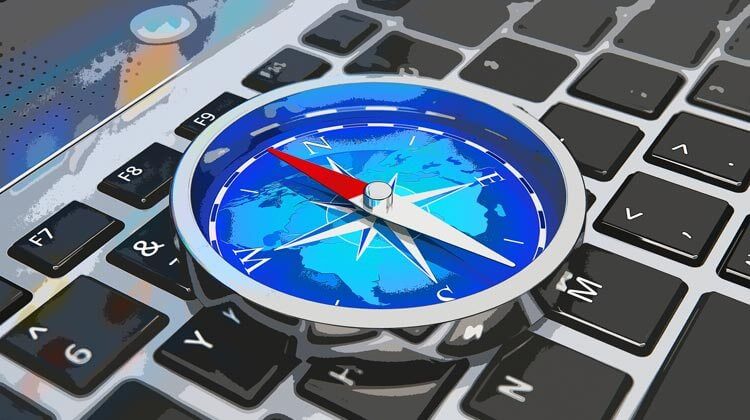 Step By Step Guide On How To Use Twitter Ads
However, the number of the game is one reason every serious business owner should look to advertise on Twitter. Few advertisers use this platform; hence, the competition is less. Twitter ads have excellent targeting option that ensures the right people see your advertisement. Whether you want people to make signup, send traffic to a website, or want them to click the buy button, judicious use of Twitter ads can help you achieve your goal.
Types Of Twitter Ads
On Facebook and Instagram, most Ads comes with the tag "sponsored post." It's widespread to see a series of sponsored posts flooding your wall, provided you fall in the categories of people targeted by marketers. On Twitter, all Ads are tagged "promoted," and the series of options available ensure you reach the right audience. Presently, there are four types of Twitter Ads; your choice largely depends on what you need to achieve.
Read on to understand what we mean.
What Are Promoted Tweets?
Promoted tweets like the name implies are tweets pushed out by an advertiser to be displayed to a broader audience. These new Promoted tweets are shown to people who aren't in your community and appear like regular tweets. This means they can be liked, retweeted, or even draw comments. The only difference between promoted tweets and daily tweets is that they have the tag that says "promoted."
This tweet appears on users' timeline. Alternatively, it can be at the top of searches, depending on the kind of device you're using.
Promoted Accounts
From the onset, you can choose to create a promoted account rather than a regular account. These types of accounts are used to gather more Twitter followers and can be shown to even users who do not follow you.
Ads from this type of account usually include the follow button and may pop up on search results in addition to users' timelines. Paid or Promoted accounts are also branded as "promoted" to differentiate them from regular tweets.
What Are Promoted Trends?
The new feature allows Promoted Trends are the most talked about topic on Twitter appearing on almost every user's timeline regardless of whether you're using the mobile app or website. Promoted trend utilizes a hashtag, and when the ad is clicked on, it shows a list of search results related to the hashtag.
Due to the fact that Promoted trends aren't Popular among users, especially those that use Twitter self-serve options. However, you can find out if you're eligible to purchase promoted trends by contacting Twitter support.
How To Launch Your First Campaign
Promoting on Twitter isn't the cheapest option available, and for new advertisers looking to leverage on this option, it's recommended you start with the boost mode, which costs $99 monthly. Once you subscribe to this, your first ten tweets will be automatically displayed to your preferred audience.
There's a restriction on what you can achieve using promote mode. Twitter will only allow you to gain 30 followers monthly and 30,000 for a lifetime.
Step by Step Guide To Advertising On Twitter
1. Set Up Your Ad Account
To use Twitter ads, you need to create an ad Account. Fortunately, this is easy to do, log in to your Twitter account and on a separate tab, open ads.twitter.com, and follow the on-screen instructions to create your account.
2. Choose Ads Objective
Once you've created your account, now the real work starts. Choose an objective that tallies with what you want to achieve on Twitter. Think this through before going for any as this will determine the level of engagement generated.
The types of objectives available include Website clicks, app installs, followers, awareness, tweet engagement, App re-engagement, and promoted video views. Website clicks send traffic to your website; tweet engagement calculates the level and commitment each tweet generates while followers outside help you build your choose the objective you want and proceed to launch your campaign.
3.Set up your ad group and bidding
Here, you can create an ad group. This is a way of grouping all your campaigns. If this is your first time launching a campaign, a single ad group will do, but once you gain more experience, you can split your campaign into different groups with a different objective and targeting.
Still, on this page, you will have to set when you want your campaign to start and end. You choose how you want your money to be spent. There's an option for automatic bidding; here, Twitter will use what they assume to be the best option to get the most out of your budget.
Ad Creative
There's a creative ad session below the ad Group page. Here, you will have to select the image you want to advertise with and enter ad text that ignites curiosity and get people to Click.
4. Ad Placement
Ad placement options are limited. You can choose to place your ads on search results, users' timeline, or profile. You can tick all the placement options presented.
5. Audience Targeting
This is probably the most popular part of your campaign. Get this wrong, and the engagement level will be low while blowing your budget away. Twitter provides enough Options to narrow down your targeting to the right audience.
Targeting options include sex, age, location, technology, interest, behaviors, and device research before filling this session.
6. Launch Campaign
Once you've filled all necessary fields, review your campaign and click "launch campaign" to launch your ads. You should know that at this point, your ads won't automatically commence, it has to go through a review stage to determine if it passes all criteria or not.
After the approval process, the ads will be shown to a targeted and desired audience.
Conclusion
Twitter Ads review process might take a long time that it seems it won't be approved. Once approved, you can monitor your ads and make a few tweaks. One thing to know is that the more you spend on Ads, the more your conversion rate increases. But it's always good, to begin with, a considerable amount and increase your bidding once things start going your way.